Discussion Starter
•
#1
•
Why we fish the Fishing Capital of the World
This just in from California:
"I simply must fish Florida in my lifetime."
Ever wonder why so many want to fish our Florida waters? Let's take a look:
First up is weather. Our tropical weather is ideal for fishing 24/7 every month of the year. When many are ice fishing, we are basking in the sun.
And don't forget variety. There is something for everyone. The fish rich Florida Middle Grounds, home to 170 species of fish, is just one example of many.
Another good reason is the number of trophy game fish.
Let's take a look at International Game Fish (IGFA) records.
(Source: American Sportfishing Association and Southwick Associates)
# of current records:
Florida - 979
California - 323
Alaska - 320
What about saltwater economic impact?
Saltwater recreational fishing in Florida supports 88,501 jobs and is a 9.2 billion dollar industry.
That 9.2 billion dollars is a good reason why Florida is one of the few states with no state income tax: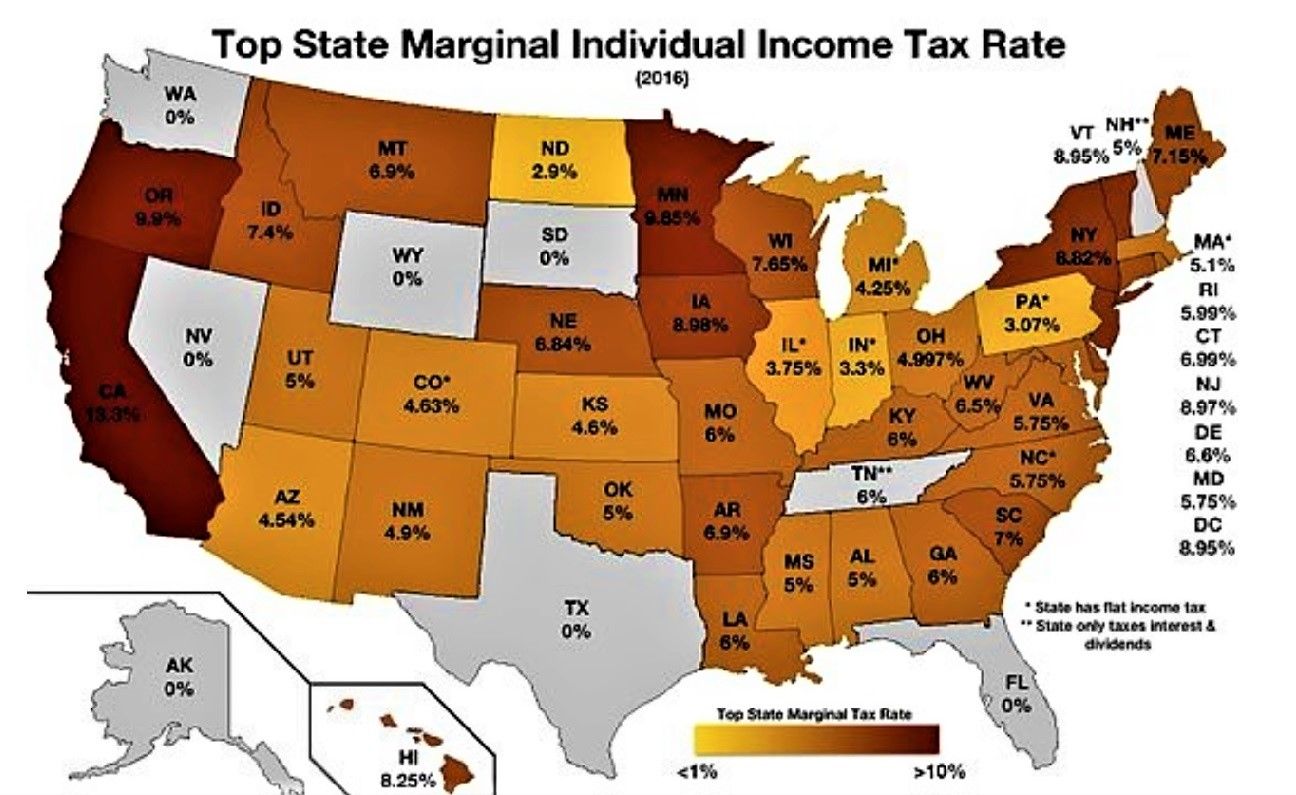 How good is the fish rich Florida Middle Grounds?
Let's take a look.
3:00 pm Friday, the Florida Fisherman ll leaves Madeira Beach, Florida and immediately heads NW towards the Grounds.
First up the elusive Mangrove (Mango) Snapper.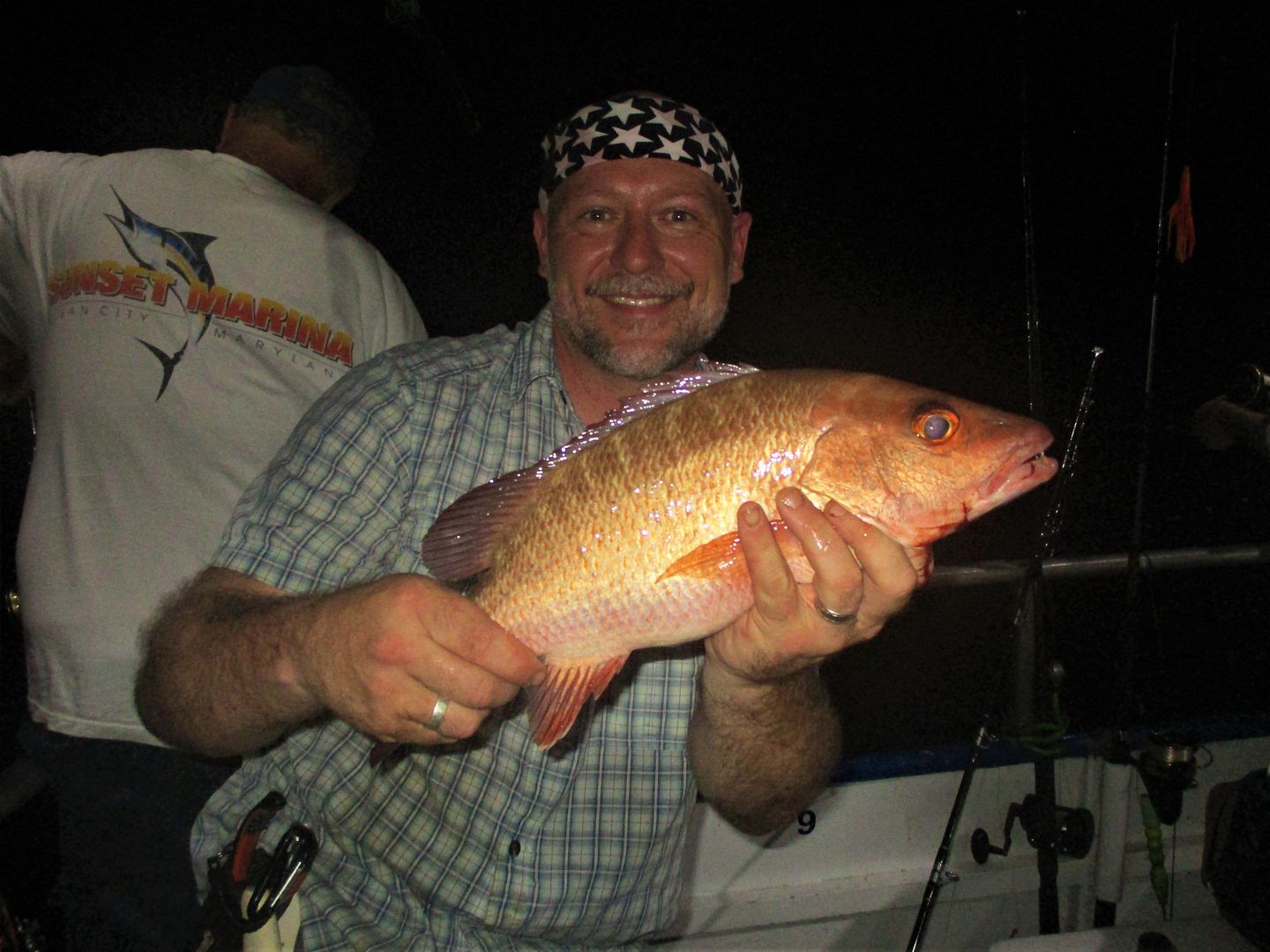 The night bite was slower than we would have liked. Wonder what the day will bring?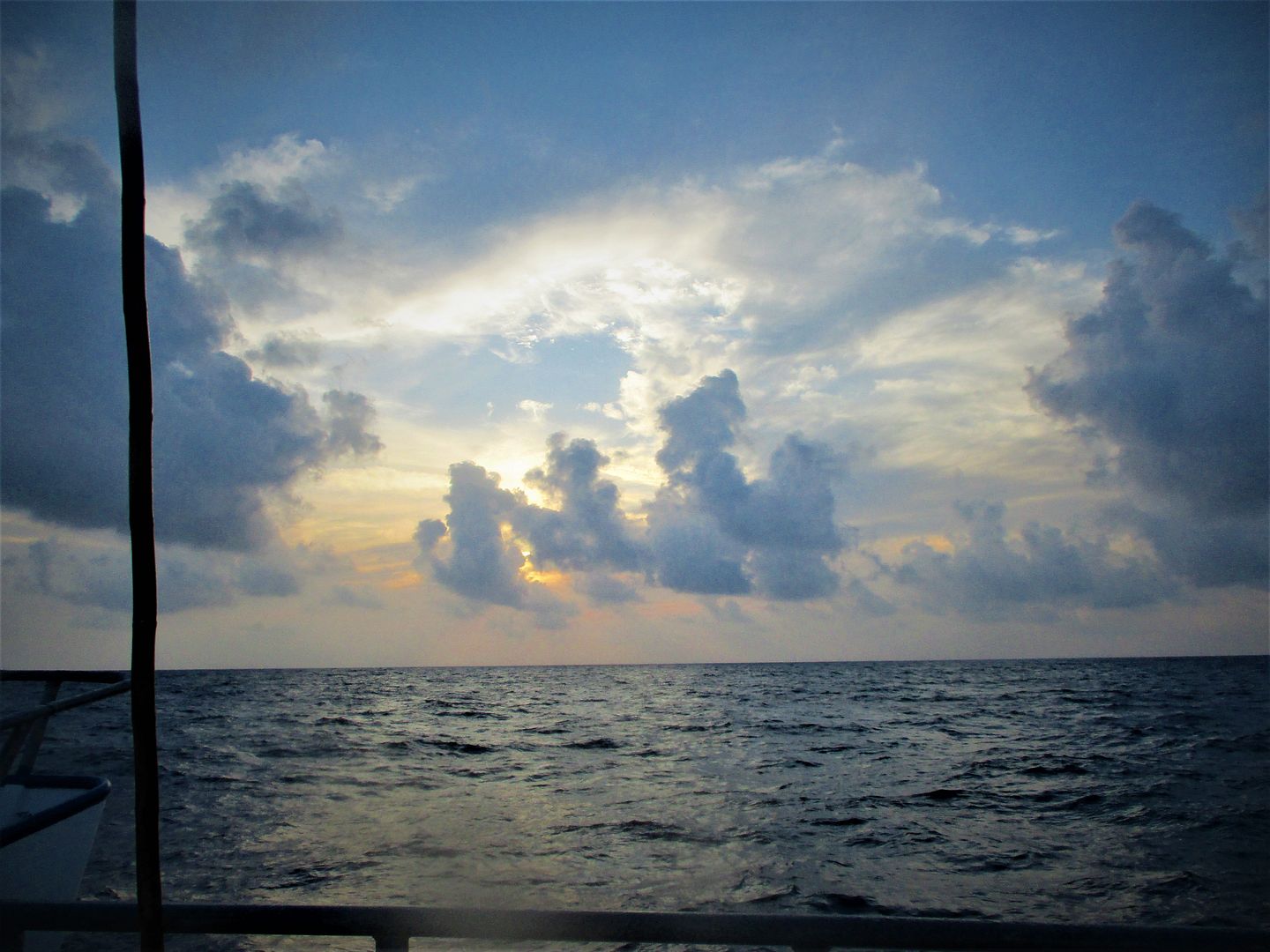 One thing is for sure, with Tammy around it will be the
The Mango Snapper are ready for breakfast.
Let's be sure they pay for their meal: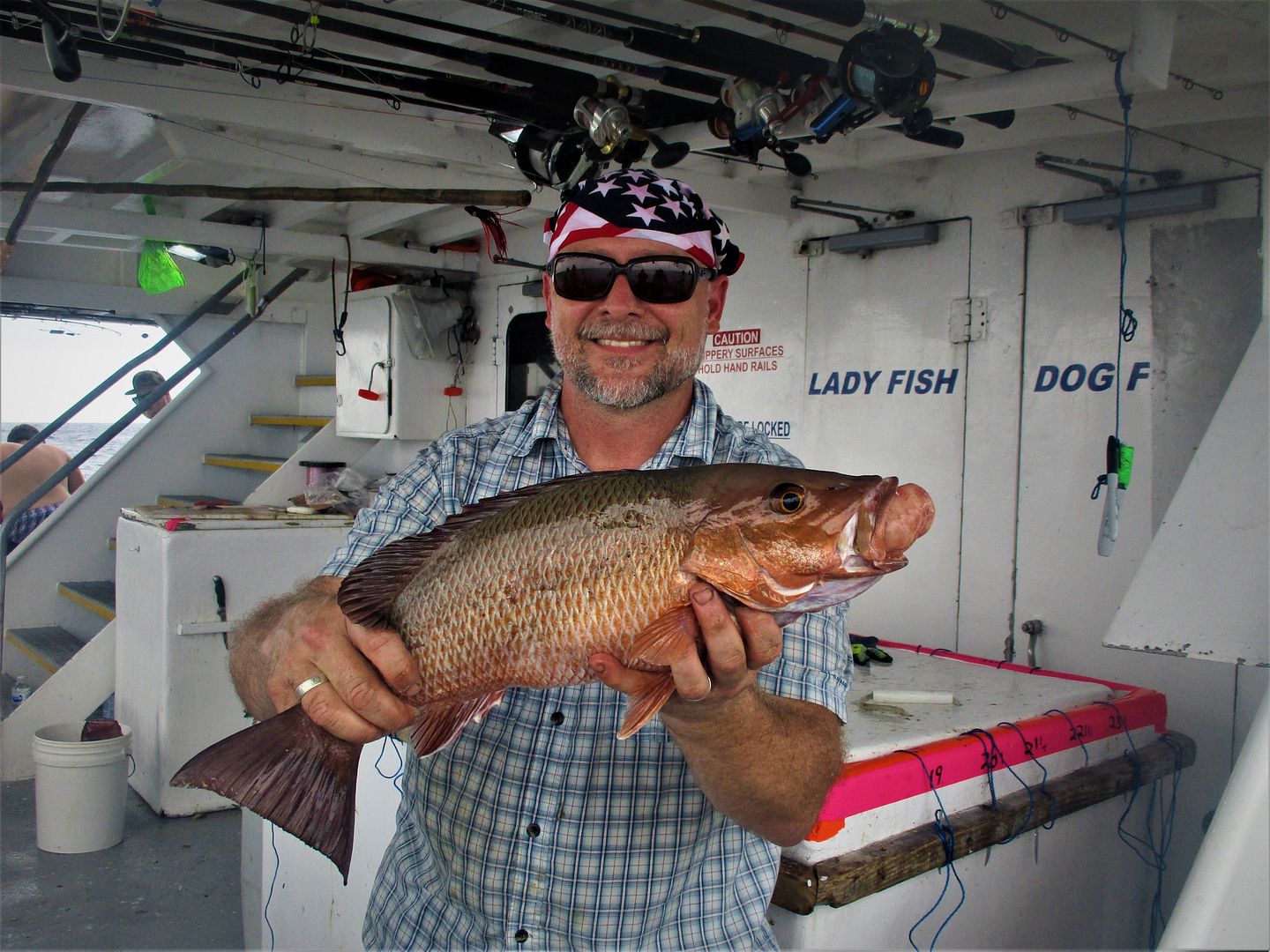 Often the best part of Mangrove Snapper fishing comes after the catch: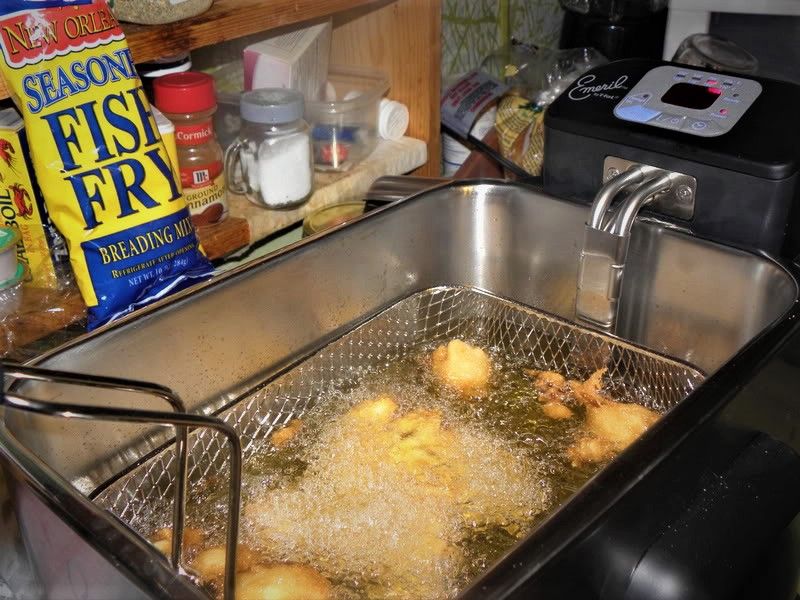 Another very good eating fish, the Porgy. They grow BIG on the Grounds: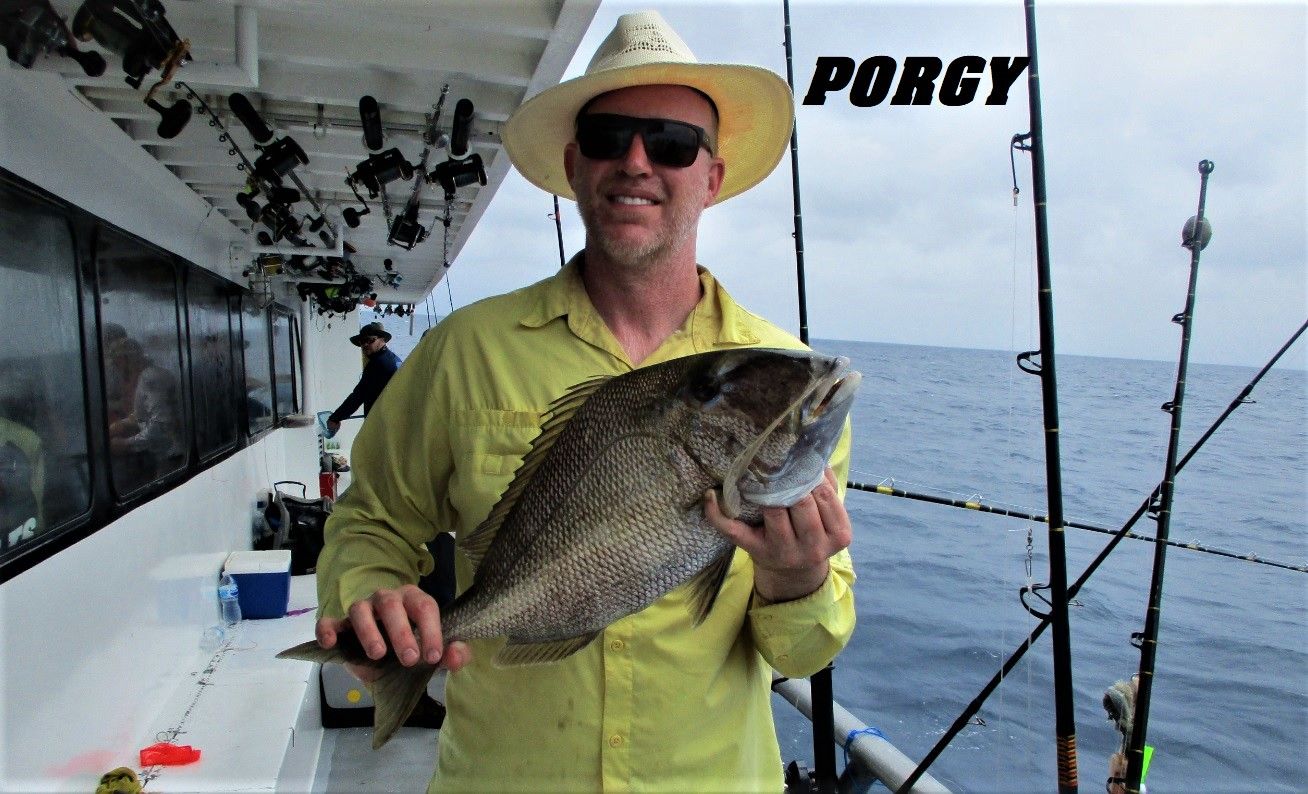 One of the best eating fish ever to swim, the Gag Grouper: