Discussion Starter
•
#1
•
My inshore for the day was canceled. One Eye Ed from Cajun Odyssey asked me to deck hand for him. This was a 2 boat bachelor trip and they wanted to fish near each other. The day was beautiful and as we ran down the river we had a parade following us.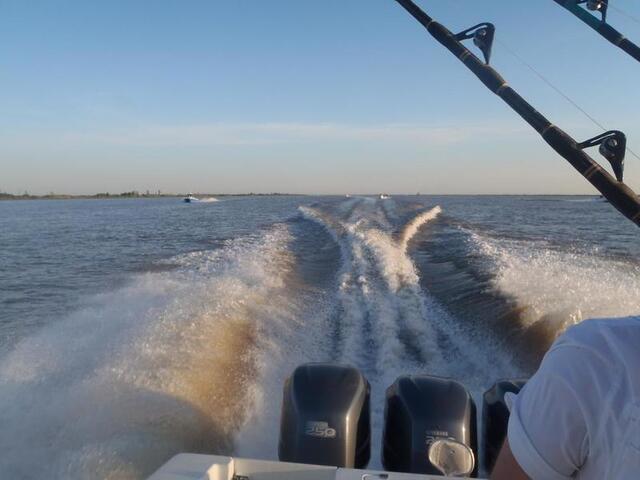 We spent about an hour making bait. We only managed about 15 pogies but decided to go with that. We ran out 35 miles and set up camp. One of our friends just left there saying he marked and saw nothing. As we approached we saw one busting. When we were putting out our baits to our surprise we had 1 threadfin we picked up with our cast net. This bait was engulfed almost instantly. We landed a beautiful yellowfin about 60 pounds. We were on the board.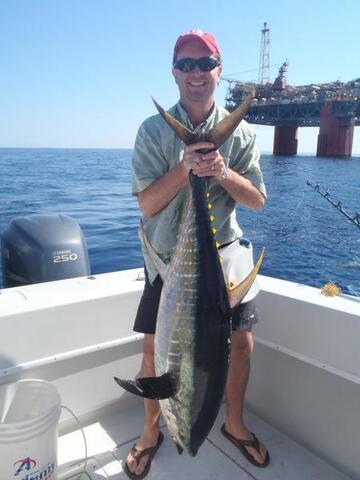 The tuna are busting now and out go our baits again. It is not too long before we hook up again. As we are fighting this fish a guy on the front hooks up to one with a popper. Before we could land the one on the popper it breaks the line but we are able to get the one in the back in the boat.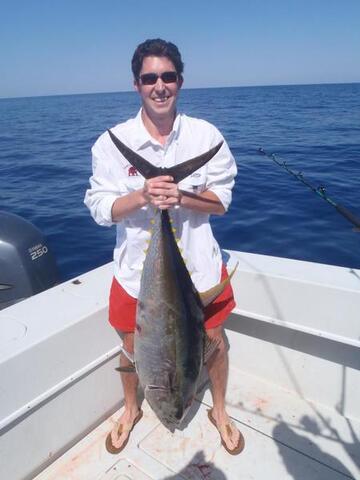 Our other boat landed a 20 pound class mahi and the then all hell broke loose when the marlin under our boat went over and hit their bait. After a long battle they billed a 300 pound class blue marlin. The celebration was almost as good as the fight.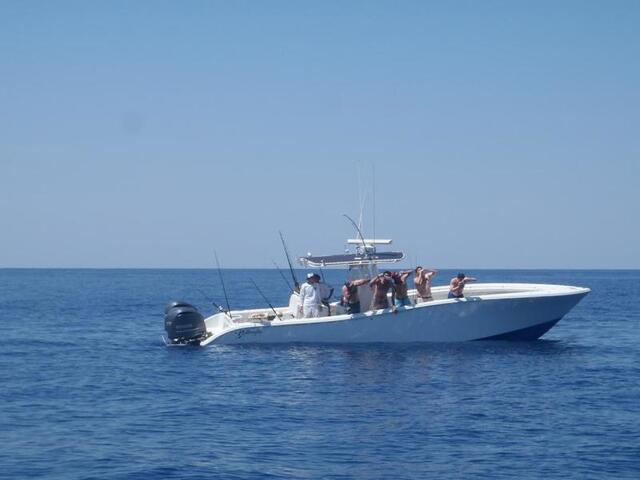 We lost 3 others and landed a barracuda but unfortunately our box remained the same the rest of the day. Most of the other boats also had a slow day but it was great to have calm seas and warm conditions all day for a change.
Down here on any given day somebody will have a banner day even on days when the rest of us are having a slow day. It was our day to just be average.
Life is Good!
Fishing is not a matter of life or death. It's more important than that.
CAPT HOOP -- OUR FREEDOM