Discussion Starter
·
#1
·
Although this is my utility trailer, I think there are a lot of good lessons here.
The Jack had frozen up on this one. I started by taking off the handle and dropping out the inner assembly.
This is what the inside looked like, next to the new one.
I took the handle and outer sleeve off the new one. I had determined that I was going to lube up the entire shaft.
I noticed that the new one had a sealed bearing vs. the one the came on it. The top 5 inches got an extra heavy coating, since that seemed to rust pretty badly on the old one.
I dropped the outer sleeve back onto the new one, sporting a hidden coating of fresh grease.
Before I put the handle back on, it got a lifetime supply of lube.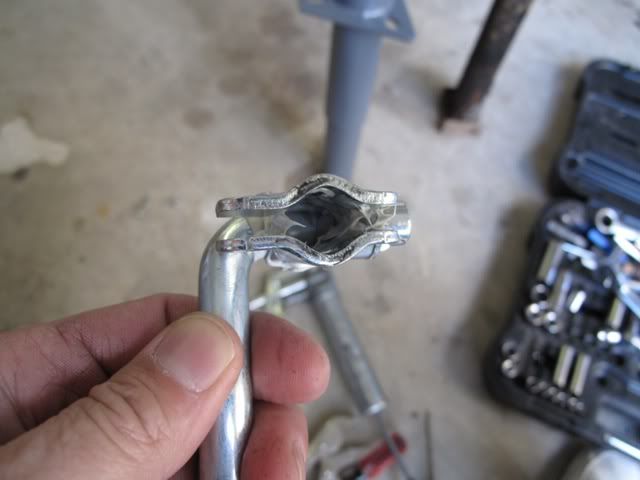 I gave the threads a little squeeze, so my handle will always be there when I reach for it. If I ever need to get it back off, I'll just cut the bolt and replace it.
A little corrosionx in the handle and that wraps up the pre-work.
I extended out the inner sleeve to the point where the grease coating started and gave the exposed area a shot of corrosionx hd.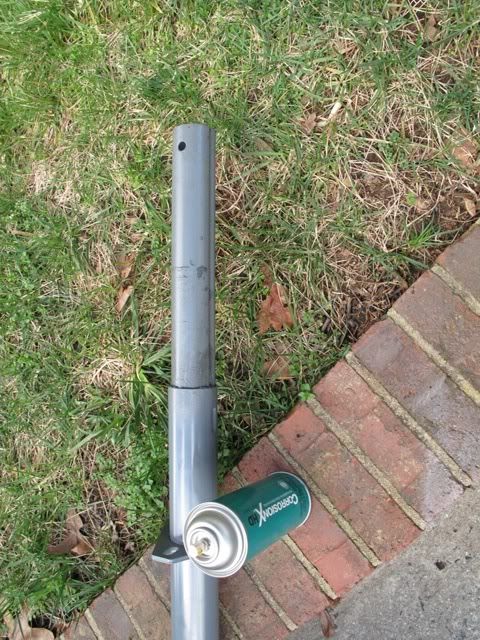 I pulled out the old outer sleeve and dropped the new jack in place. A shot of corrosionx between the two, will add a little extra rust protection in gap between the two.
A little dielectric grease on the ground connection.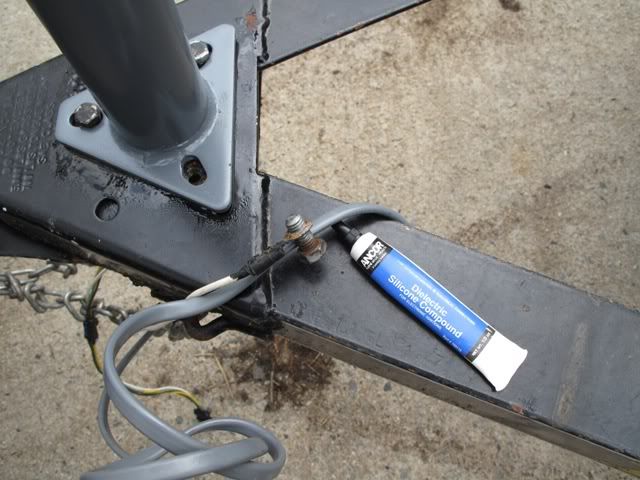 I added an upgrade wheel to this one. It got a shot of corrosionx in the joint.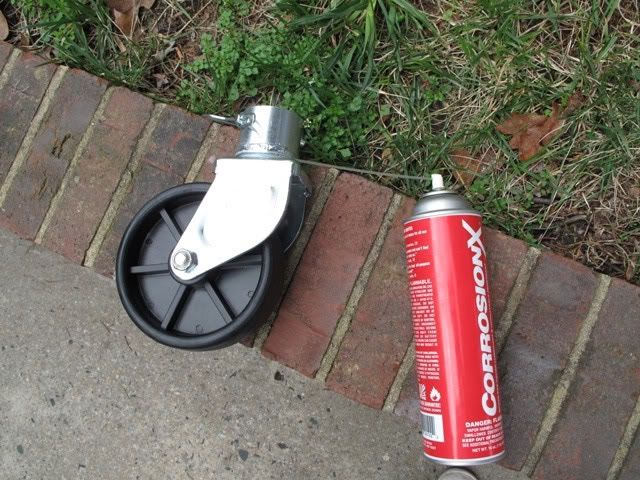 Finished.
Since I had the corrosionx hd out, I gave the gate lift spring a shot of love juice. Also took the opportunity to add a little grease to the wheel bearings.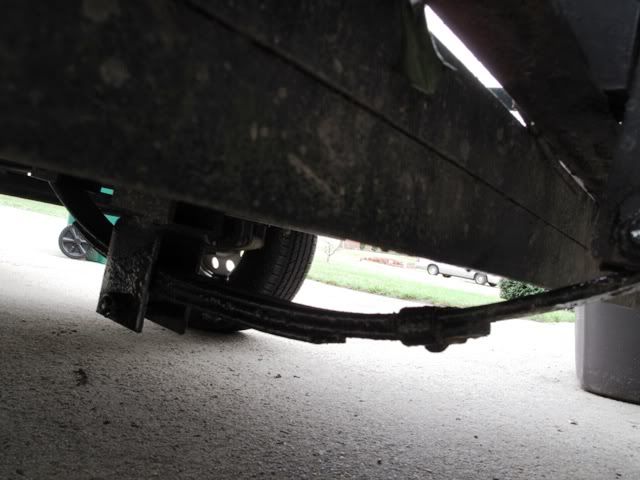 The devils is in the details. After all this, I noticed the ground wire seal had seperated, which will eventually cause a headache. A little liquid electrical tape on it and over the entire bolt assembly should assure years of trouble free service.
If I had done this with the new one, when I first got the trailer from Kaufmans, it would have saved me $50.