Discussion Starter
·
#1
·
<DIV id=body0>With high winds forecasted all day we were unable to get far offshore. I was on a 23 foot deep V Triton and I can attest for it's seaworthiness. We had a rough ride out and were able to sit in a bay where we had3-5 footers all day long. They were close and sharp so we had to be carefull all day. The height if the gunnels were a plus.
As far as the fishing went we got fish at every rig we stopped at. For some strange reason we never got a single red snapper. That in itself was a good thing. As we moved towards deeper water we got larger fish. We ended up with 7 croakers, 13 lane snappers. 18 white trout, 1 redfish, and 1 black drum in the box. The 40 fish made for a nice picture. The better part of it was they took all of them home to clean. Made my job easy.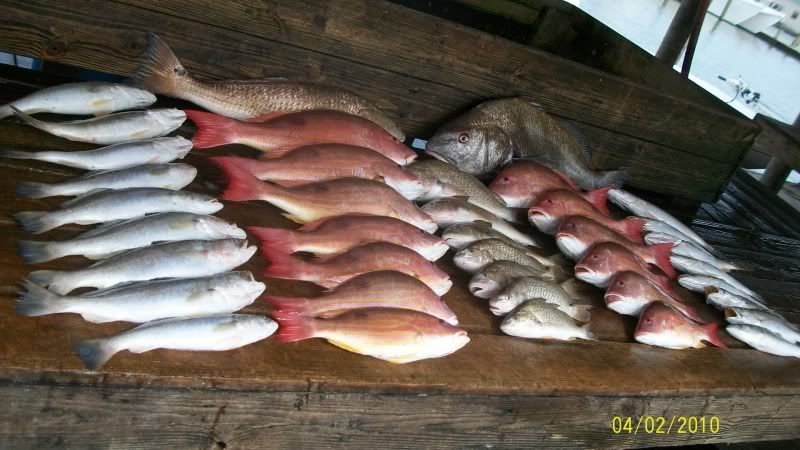 Life is Good!</DIV><SPAN class=edited-wording><DIV class=signature><HR align=left width=300>Fishing is not a matter of life or death. It's more important than that.
CAPT HOOP -- OUR FREEDOM
</DIV>