Discussion Starter
•
#1
•
My friend Glen from Florida is down with 13 people. He came in a day early and wanted to fish for red snapper and a few other fish prior to tuna fishing with Kevin Beach for 2 days and then a day inshore with another captain. We met at 7:00 giving all the other people a chance to get away from the dock. On the first rig it took about 10 minutes before the red snapper found us. Not a monster but our first and a good keeper.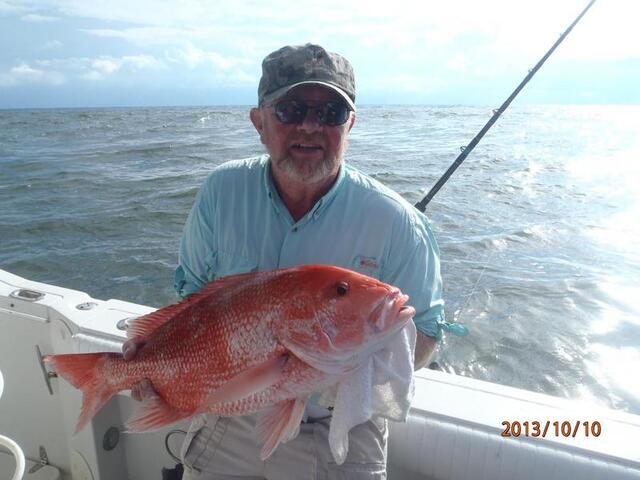 The second one was a bit bigger and we were in business.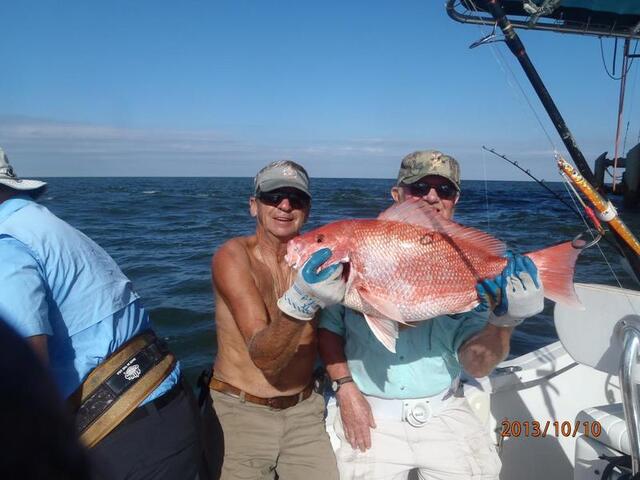 We kept fishing and releasing a few of the smaller ones. The bigger ones and maybe some grouper or amberjack were getting us in the rig and I was kept busy rigging with 5 guys in constant action. Once we had our limit we left that rig and moved to another nearby. This one produced scamp.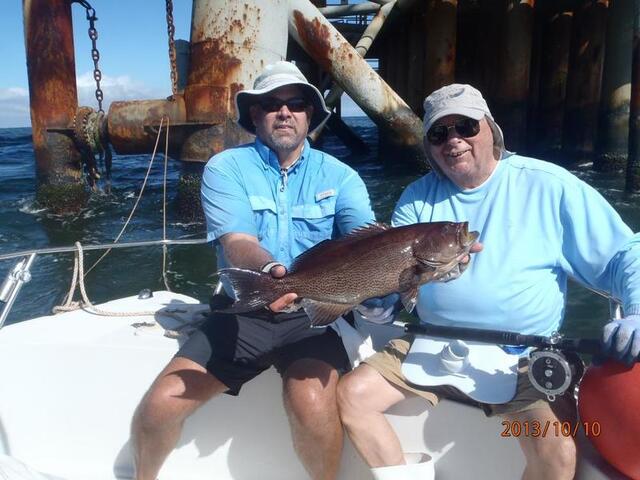 Although we were into other fish we still had to put up with some big red snapper. This one went just over 15 pounds on the boga grip.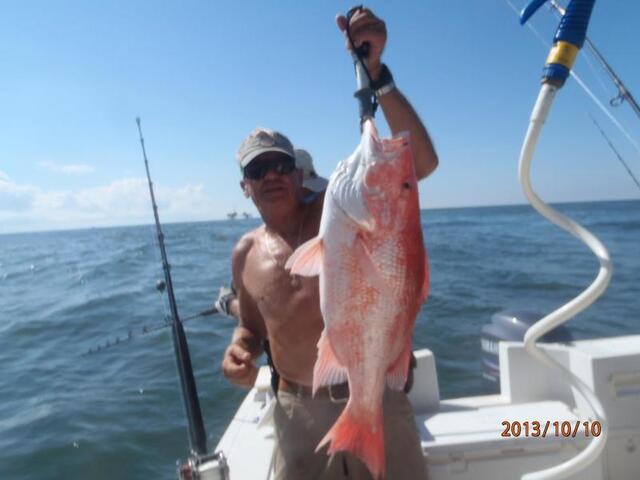 I was able to release it safely and watched it swim down. Over all there were only 2 or 3 that floated but one of them revived and was able to swim down. We had to put up with them in order to find some pinfish for the cats to eat, a mangrove, and 4 Very BULL Croaker.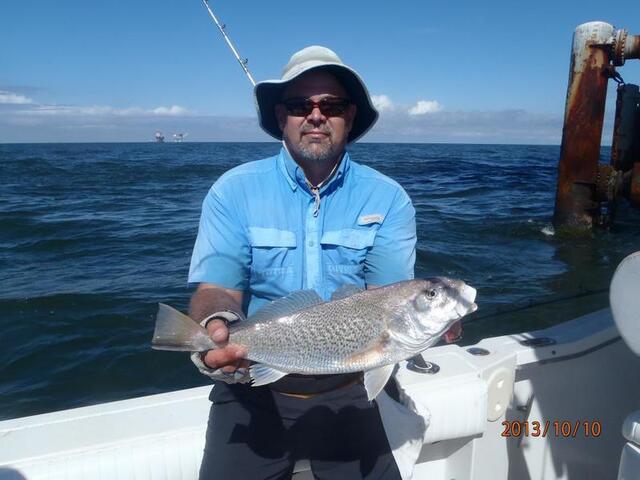 It was not even noon and these guys were worn out. I moved to another nearby rig and tried for amberjack The first try came up empty. I moved around and could not mark anything. As I started pulling away from the rig I had a blip or 2 that could be amberjack at about 200 feet down. We dropped down and it was fish on ----and lost. It came up chopped like a wahoo or king got it. If it had been a shark it would have followed the bait up. Rebait and drop. Fish on!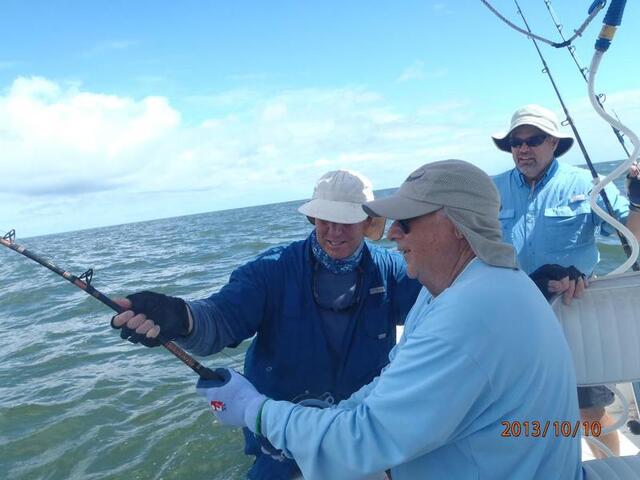 This one had to be tag teamed but for a 73 year old guy that never caught anything bigger than a fresh water bass it was the fish of a lifetime. At the end of the day he came up to me and thanked me for making lasting memories. They still have tuna fishing ahead.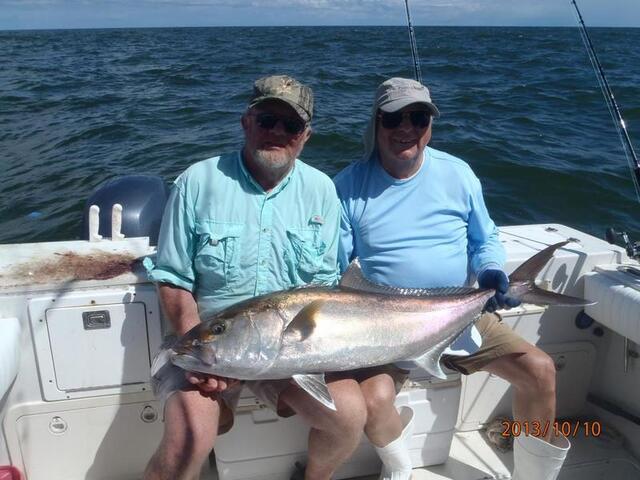 We caught one more on the next drop and at about 12:30 they were ready to head to the barn.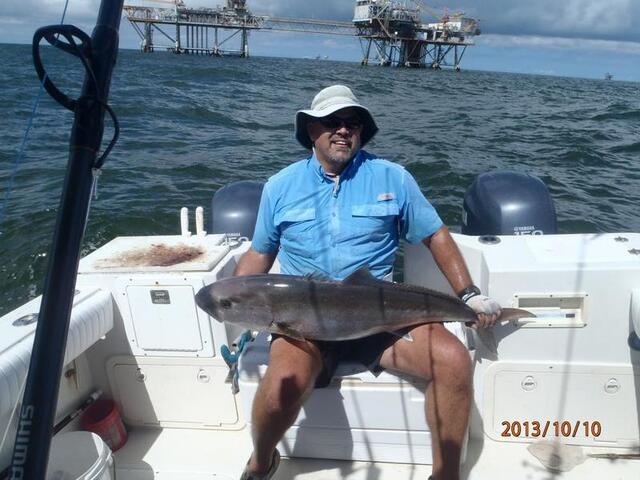 Instead of cleaning at the marina we brought then to my place just to save time. Some of the guys wanted to go to the camp and clean up and rest which is right up the road from my place so it was a lot easier.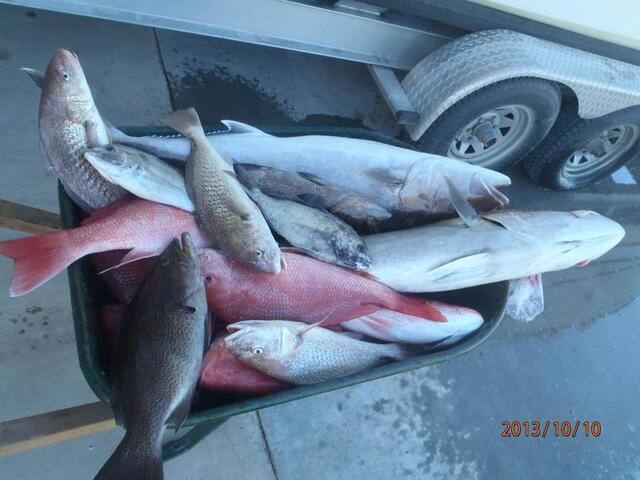 Those are not redfish in the pile they are bull croaker. 2 of the guys stayed behind to help cleaning and the others went to the camp.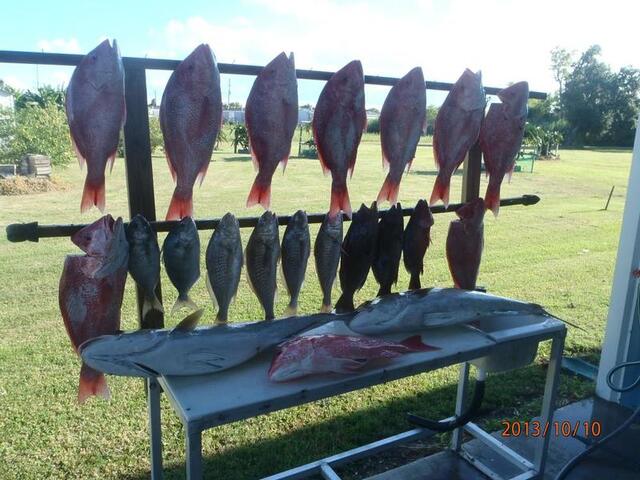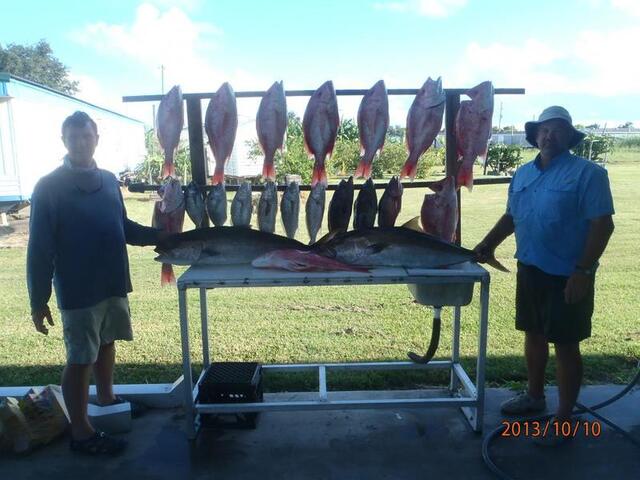 Nice when a plan comes together. All this was done within 7 miles of shore.
Life is Good!
Fishing is not a matter of life or death. It's more important than that.
CAPT HOOP -- OUR FREEDOM