Discussion Starter
•
#1
•
This fine eat is made with Flounder filets instead of a whole Flounder.
Like all recipes, you can add / subtract / modify ingrediants. Its up to your taste buds and imagination.
Here is a shot of the basics.
I start off with the stove top stuffing because its the only kind of stuffing I can make, add the lump crab meat, mix well and set aside.
Cover a cookie sheet or shallow aluminum pan with tinfoil. Coat first layer of filets with olive oil and season to taste. I use Cavenders Greek seasoning in this step. lay out a foundation bed of filets with all fillets touching.
Spread stuffing over the first layer of filets.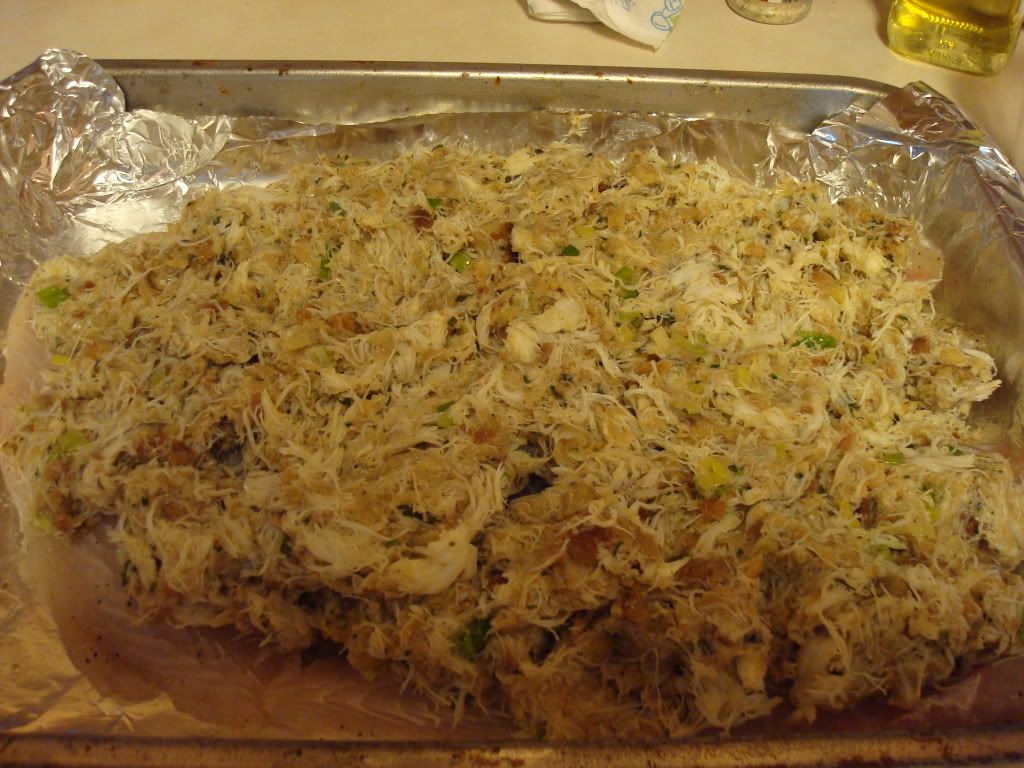 Cover stuffing with a second layer of olive oil coated and seasoned filets.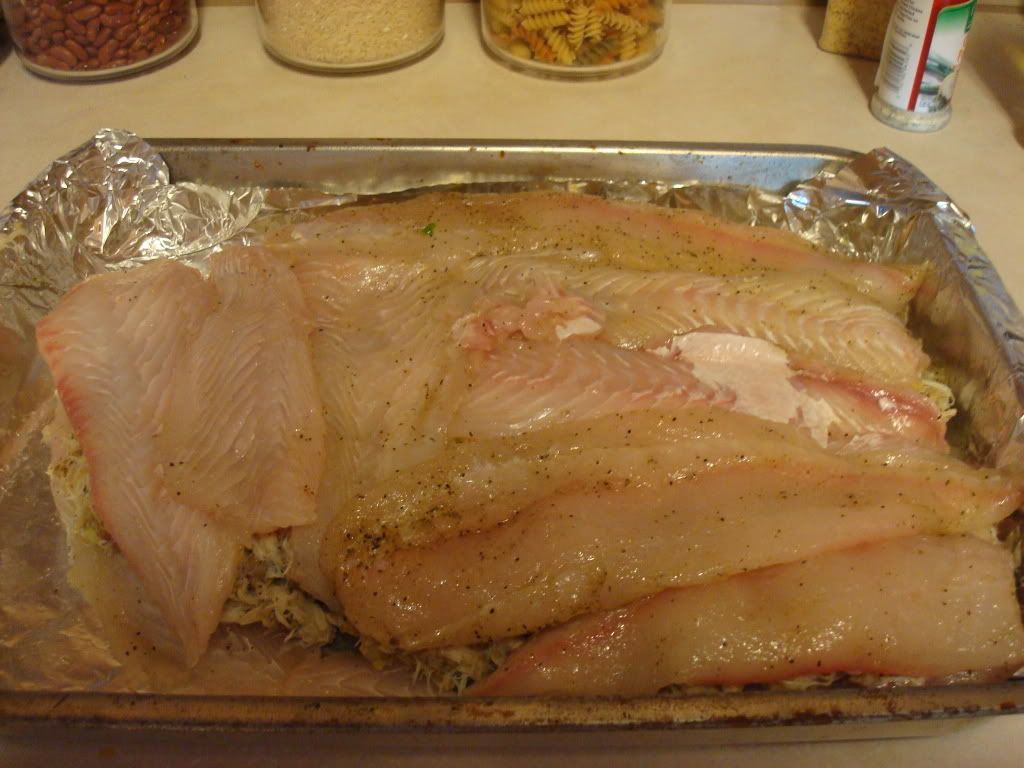 Use this stuff, if you can find it to coat the top layers of filets. This is some good stuff.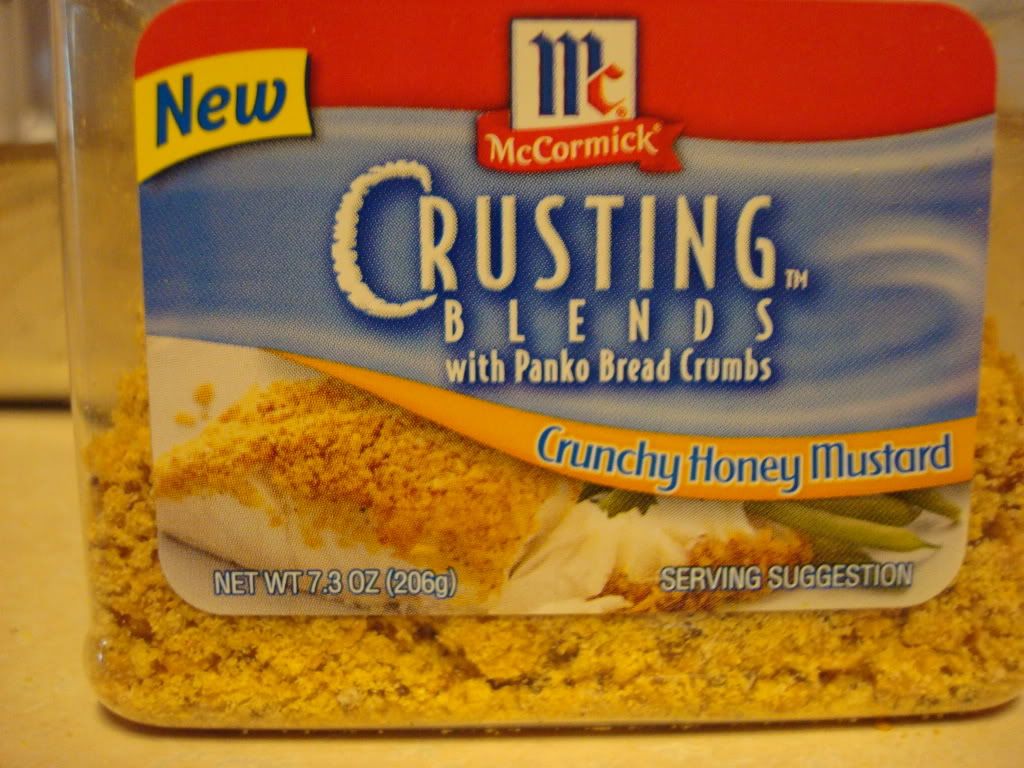 This is what the raw dish looks like with a dusting of the Mc Cormick crusting stuff.
Put into a pre heated oven set at 400 degrees for 60 minutes and when its thru it should resemble this.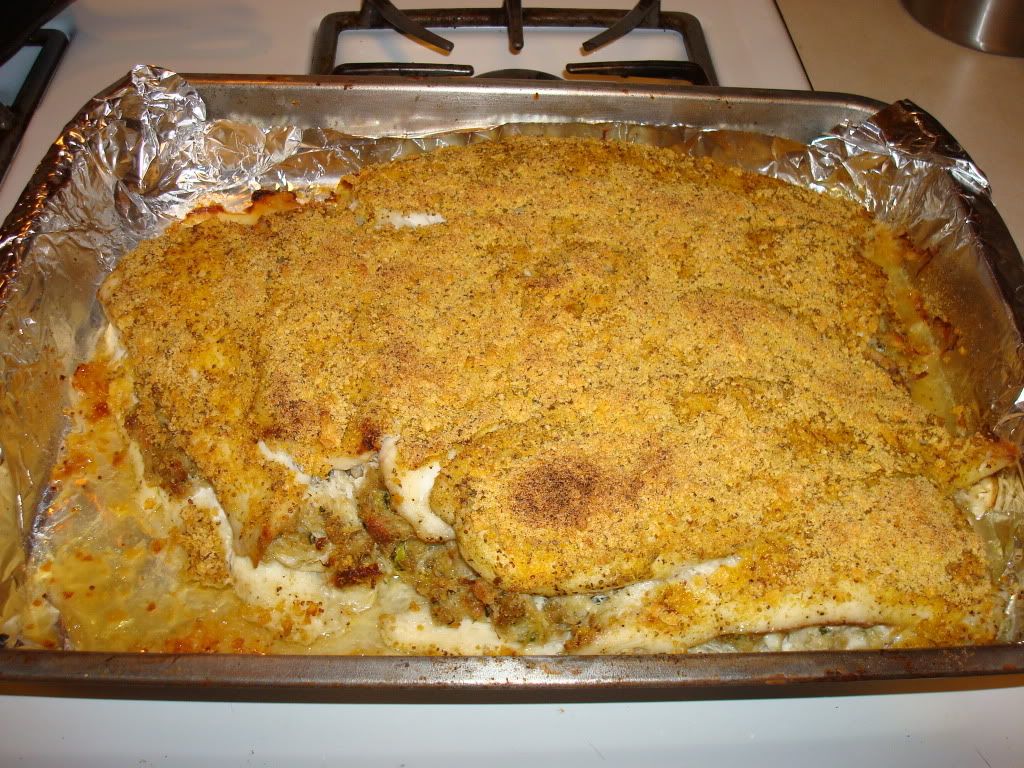 I like top make a butter sauce to pour on my individual servings. To do this I heat up olive oil and add chopped onions, then add garlic. When the garlic turns dark brown (Toasted) and the onion become translucent, lower the heat and add butter and onion and garlick powders. Laddle across you cooked serving of fish.
I served it with steamed asparagus and jumbo grilled shrimp. Bon Appitette.