Discussion Starter
•
#1
•
I was not scheduled to fish today but one of my customers called and said he was down with his boat and wondered if I would run on his boat to show him a few things. The threat of storms was all around. We dragged our feet but decided to give it a try. At the end of tiger pass the storms were getting closer. We turned around and went back into tiger and studied the weather system better. There was a short window that we could get out and try for some bottom fishing. It was calm where we were and the storms held at 10-12 miles from us. At our first stop we loose a few setups in the rig. We did find a very nice 35 inch cobia. It was her first and she handled it well.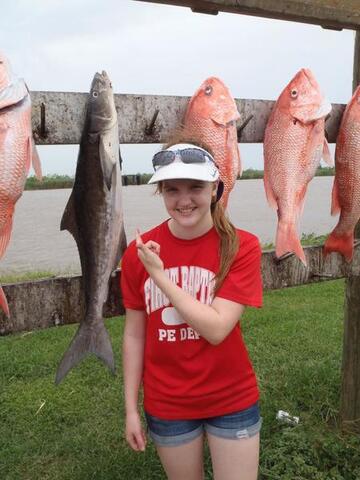 I move out to another rig and her father hooks up to a good snapper on an Anteater jig even before we tie up. Once we tie up we start hooking up with quality red snappers. The 2 kids were surprised at the way the fish fought. Once again she got first fish and it was a good one.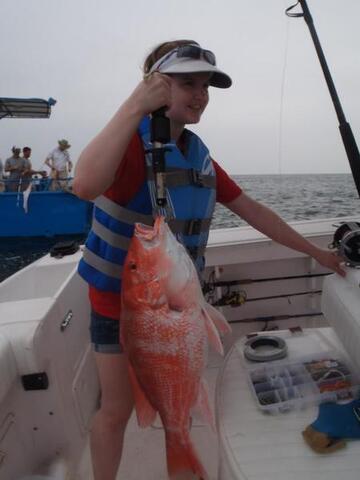 Not to be out done her cousin was right behind her with one a bit bigger.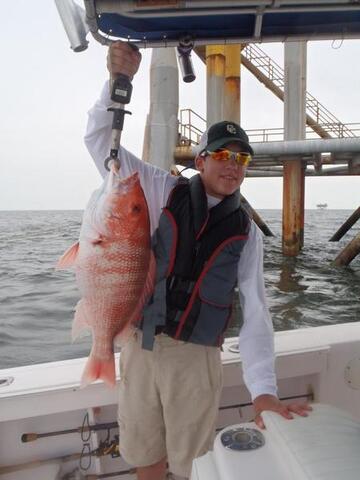 It was a first for both of the kids but will not be the last. I was busy running the deck so no other pictures of the fish as caught. We quickly put 7 in the boat and decided that the winds were building to the point that we should head in. Although not a limit everybody caught good fish. The seas and the direction would not allow us to go back in tiger pass so we ducked into south west pass and took the long run up the river. We only had 3 more for our limit but with conditions building he choose to head in. A fish is not worth any trouble on the water. The direction into the river gave us a much better and safer ride but we could not avoid getting wet no matter how slow or fast we went.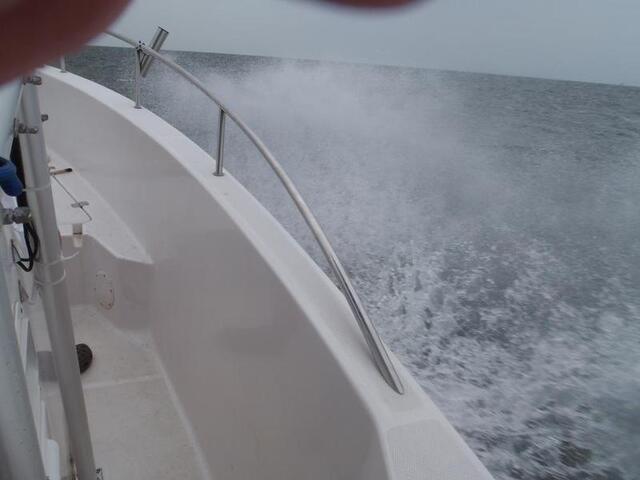 The 2 biggest snapper were caught by the 2 kids. They each landed 2 red snapper.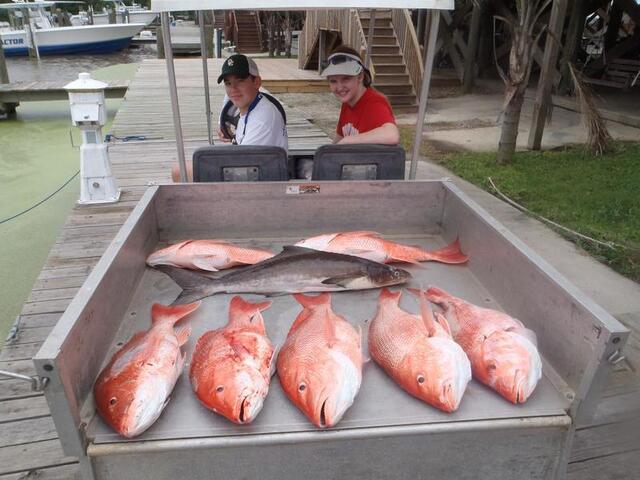 We were back safely about noon with a good amount of fish for our shortened adventure. The rain never hit us. We saw lightning in a distance and heard the thunder. The winds and rough seas paid us a visit. We were happy with what we did under those conditions.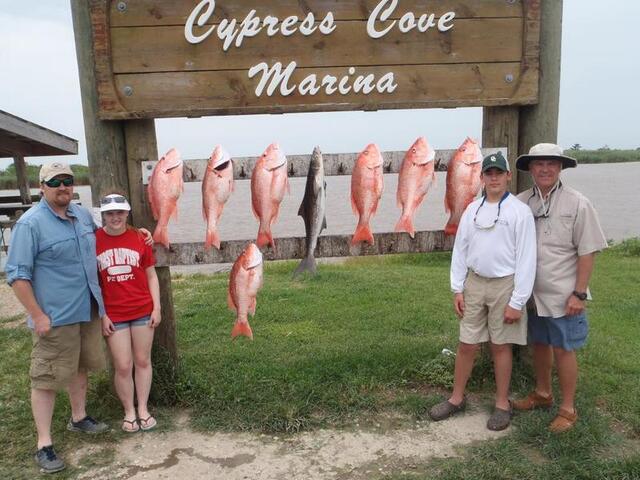 Life is Good!
Fishing is not a matter of life or death. It's more important than that.
CAPT HOOP -- OUR FREEDOM