Discussion Starter
·
#1
·
Shooting a wind river 28:1 twist with 95 grs (by volume) FG prodex. 75yrds off bench, each square is 1"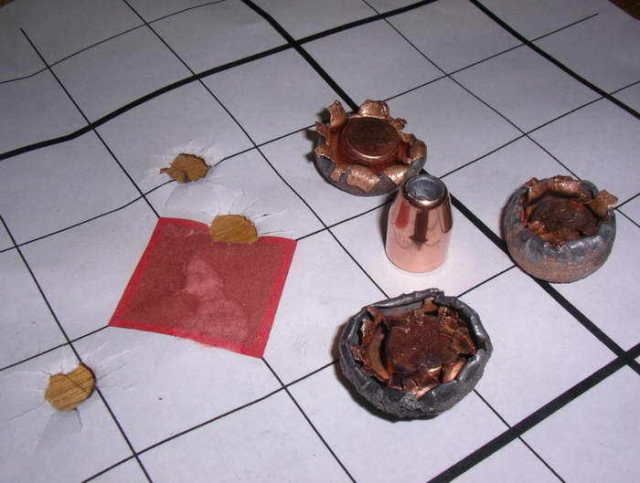 So I'm wondering if other folks are getting good/better expansion with .45 cal semi-jacketed HP?
Also for shooting more then a couple shots any tricks to "quick" cleaning the barrel to keep the accuracy up? I've found that after the third shot it goes to hell.
Thoughts?
:mmmbeer
Stressless