Discussion Starter
·
#1
·
Lots of people have questions about doing skull mounts so I figured since I had 3 to do this morning I would take some pics.
The victim...the tools...my tools vary sometimes. I use scalpels just because I always have, sharp, quick change, disposable. I usually wear gloves and would suggest that you do but I was in a hurry. BE VERY CAREFUL...TAKE YOUR TIME...GETTING IN A HURRY MEANS GETTING CUT!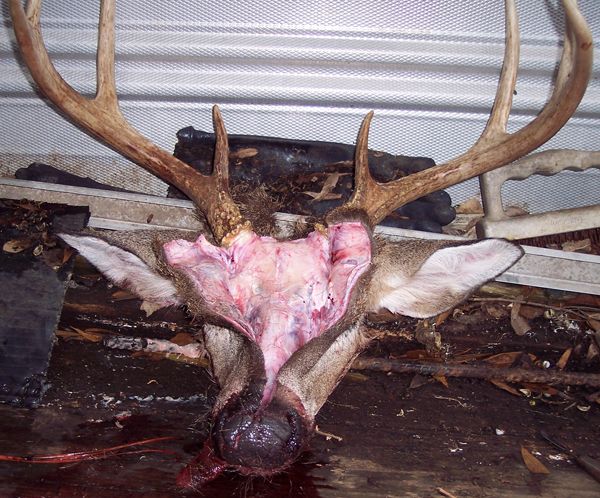 Here it is after the cuts and begining the skinning. I work my way down the sides on both sides and then work forward from the back to the chin.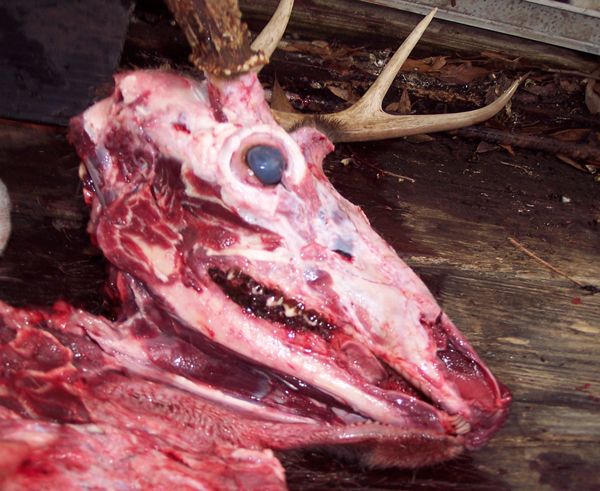 Here it is after being skinned down to the jaw.
Victim de-skinned.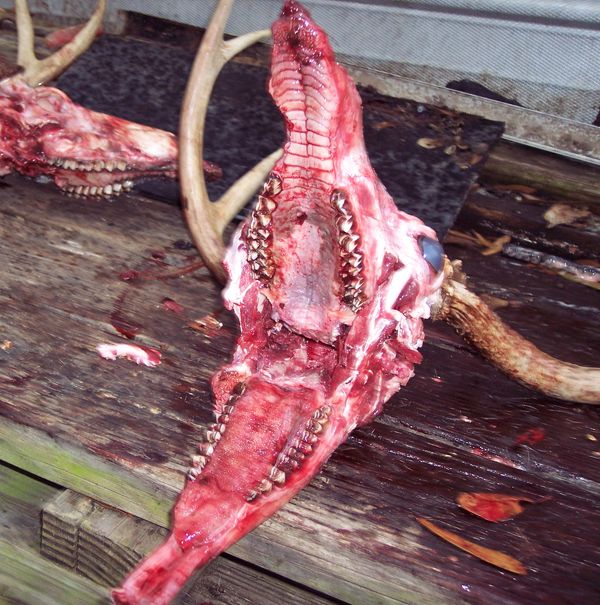 Then I take the scalpel and cut around where the jaw bone attaches to the skull, removing as much meat as possible. Then grab the bottom jaw and pull down as you push the top of skull away. This will separate the jaw from the skull. I try to trim as much as I can close to the skull at this time and leave it attached to the jaw.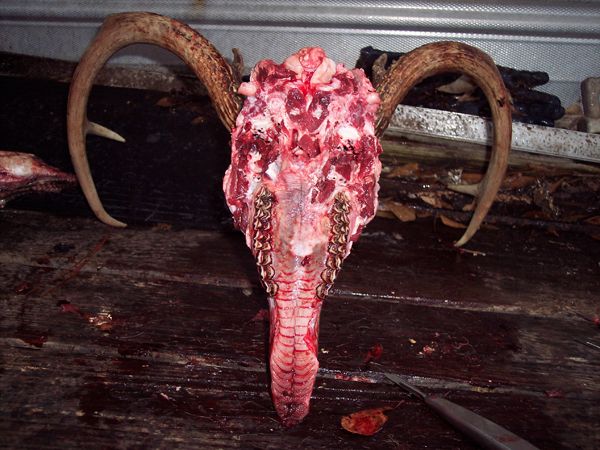 This is how it appears from the bottom when jaw is removed.
Now the eye removal. First I cut around the eye socket/eyeball to separate it a bit. Then I use my finger to push the meat down as I work the scalpel between the bone and the meat/eyeball.
Here is the eye ball removed.
Here is the view from the back side after the eyes are removed.
I use a piece of rebar and hold the skull over a buck. I work the rebar in a pumping motion to kind of liquify the brain and shake as much out as possible. I usually go back and remove any large pieces of meat that are left and then wash off the skulls and antlers.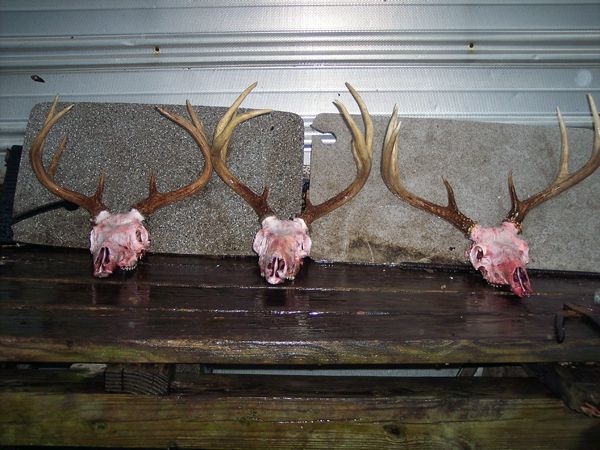 Here are the 3 skinned out skulls ready for the next step.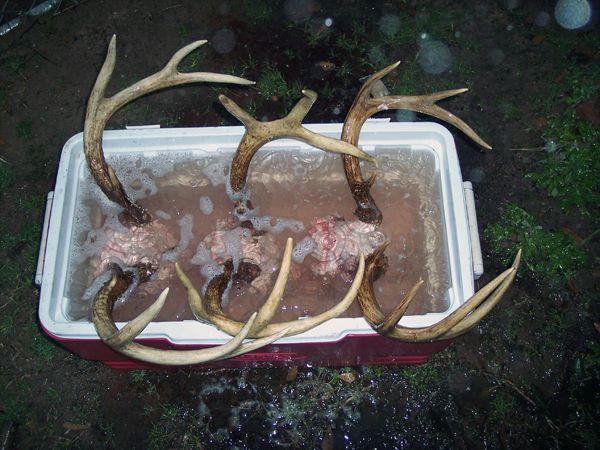 I put the skulls in a cooler and fill it with enough water to cover the skulls and in a week or 10 days I'll check them to see how they are doing.