Discussion Starter
·
#1
·
Sunday afternoon my buddy Daniel and I loaded up the Bote Boards and headed up to Rocky Bayou. Our plans were to fish the bayou for trout and reds and then paddle our boards up the creek to do alittle freshwater fishing. We put the boards in about 1/2 mile from the creek mouth and paddled around for about 30mins trying our luck, but we soon found out that flipper was in the area so we headed for the creek and freshwater.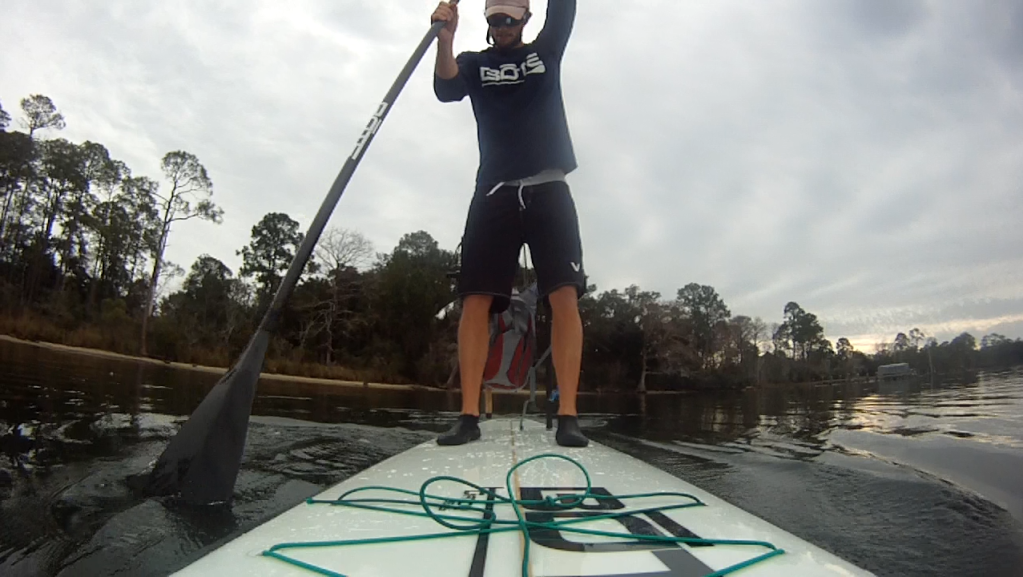 Flipper is in front of the boards in this pic
When we got to the mouth of the creek the water was really low, so we had to pick up the boards and walk 100 yards or so to the creek!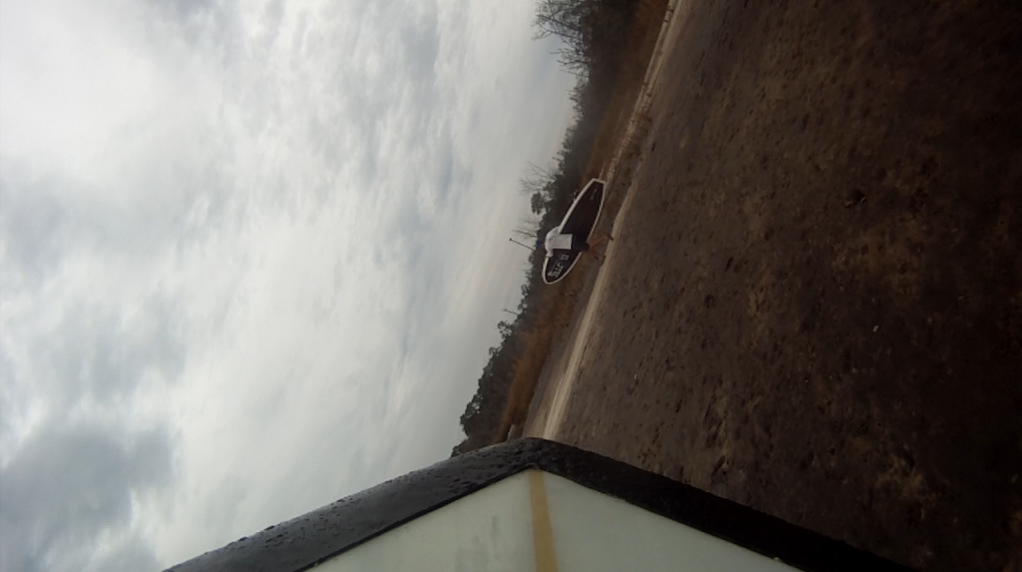 We paddled up the creek about 1/2 mile before we decided to stop and try our luck fishing. We were using spinning rods and fly rods. The choice of bait for the day was the new penny gulp shrimp. We would either fish from the boards or wade in the freezing water. We could sneek right up on the fish on the bote boards.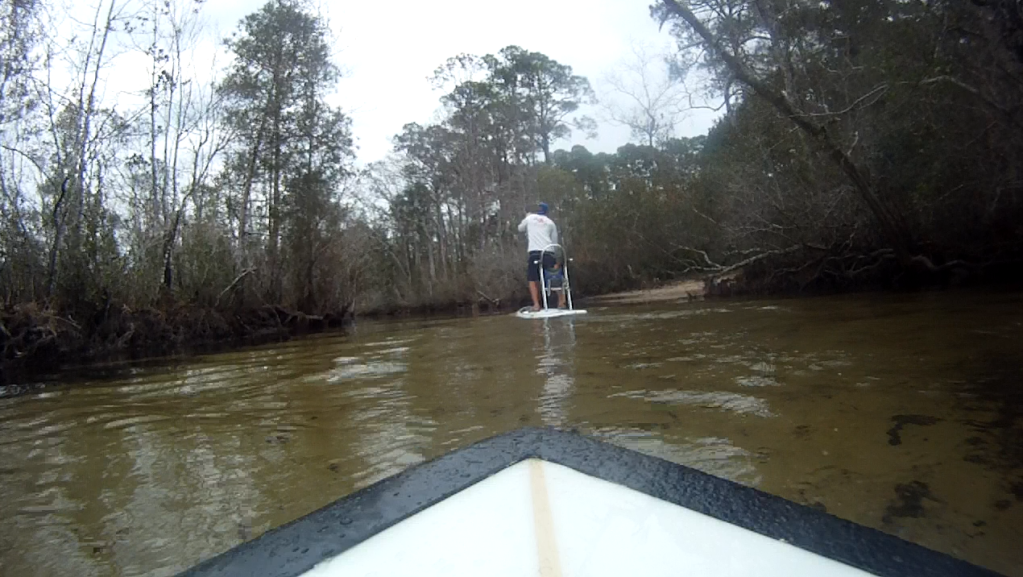 We could see trout all around but couldn't get any of them to take a fly. We actually coudn't catch any trout because we coudn't get the bait past the pickerels or pikes! These things we agressive and were every where.
We would fish a spot and then move further up creek to fish deeper holes. It seemed like every hole we fished held two or three large pickerels.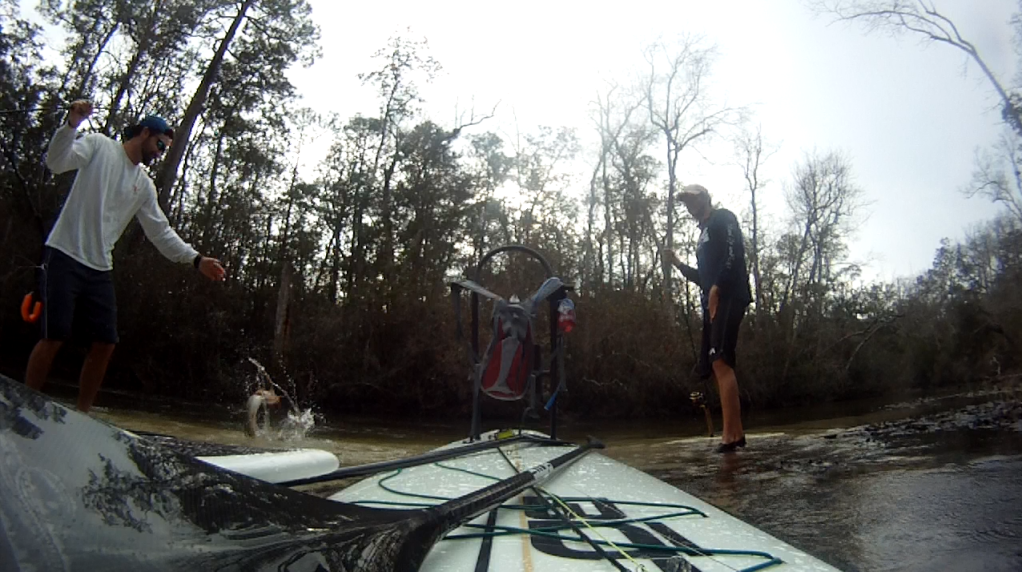 We fished and paddled for about three hours but then had to give in to the cold water on the feet! We couldn't feel our feet by the end of the trip. It was a blast paddling up the creek and enjoying all the wildlife while being able to fish and not really disturb the environment. We we so stealthy at one point we snuck up on a coyote drinking from about 15 feet away...awesome.
I also have some video from the trip that is pretty cool.