Discussion Starter
•
#1
•
This is a simple to make recipe, and a more healthy alternative to frying.
The sauce starts with shallots, butter, and lemon.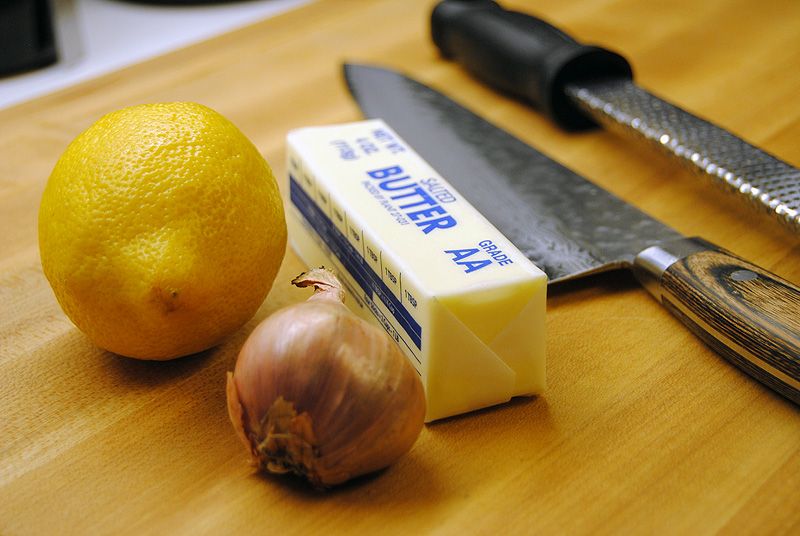 You can chop or mince the shallot depending on your preference. I did a little bit of both.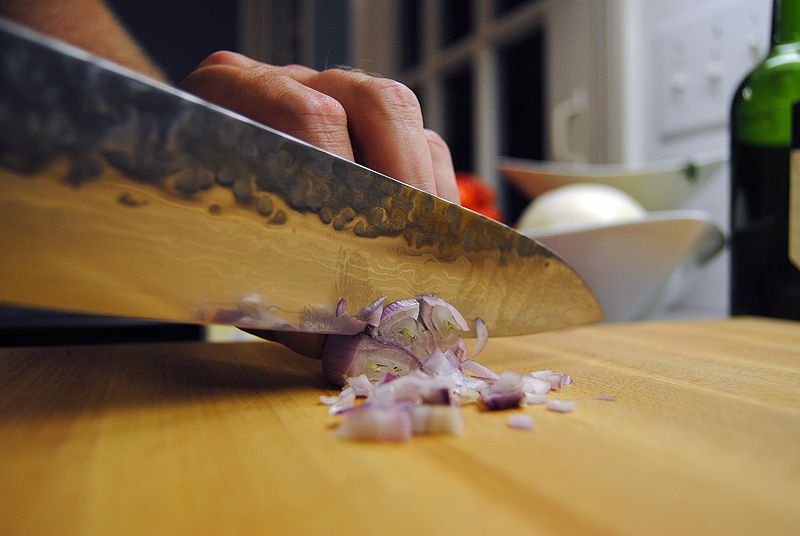 Next, using a microplane, zest the lemon and set a side. Do not discard the lemon.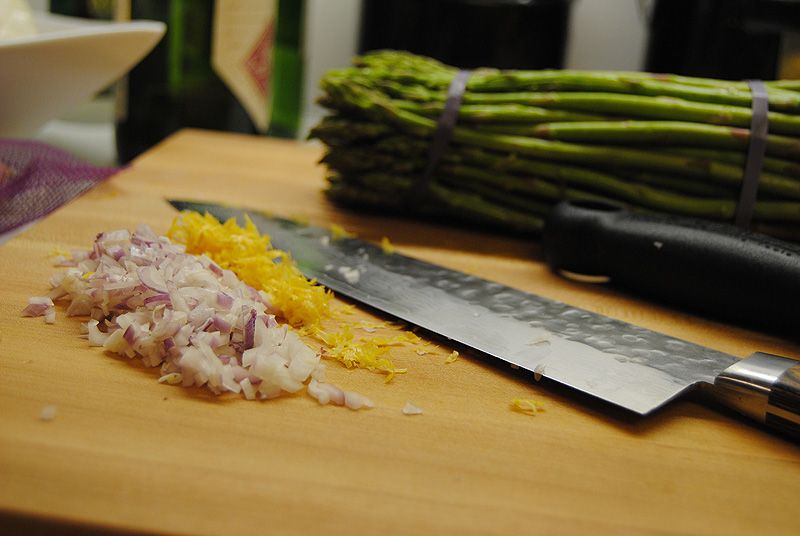 Cut lemon in half and removes loose seeds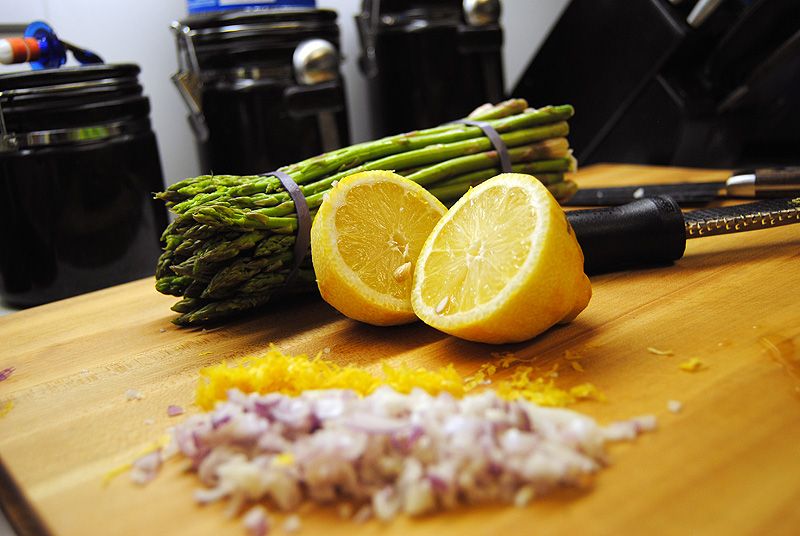 Melt 3tbs of butter in a small saute pan over med/high heat
Once the butter has melted and began to bubble, add the shallots along with the lemon zest.
Allow the sauce to cook a few mins until the shallots have become a little soft. Then add the juice of both halves of the lemon. Cook until the sauce has reduced and thickened to your liking.
For this dish I'm using fresh flounder, but you could use just about any fish you'd like.
Pat the fish dry with a paper towel and season both sides with salt and peper.
Heat enough canola oil to cover the bottom of the pan over high heat and place fillets in the pan. Try not to over crowd the pan with too much fish. Doing so will cause the pan to cool and steam the fish as apposed to searing it.
Sear the fillets approximately 2mins without touching/moving the fillets. It's importent that you not move the fillets at all through the entire cooking process. Once the 2mins is up, transfer the pan to a preheated oven for approx. 8mins at 375deg.
While all of this going on start the asparagus in a saute pan with a little chicken broth in the bottom. Season with salt and pepper and add shallots if you want. Bring to a simmer and cover. Cook to your desired doneness. If you're cooking couscous or rice, cook per the instructions on the box. I used garlic and olive oil couscous.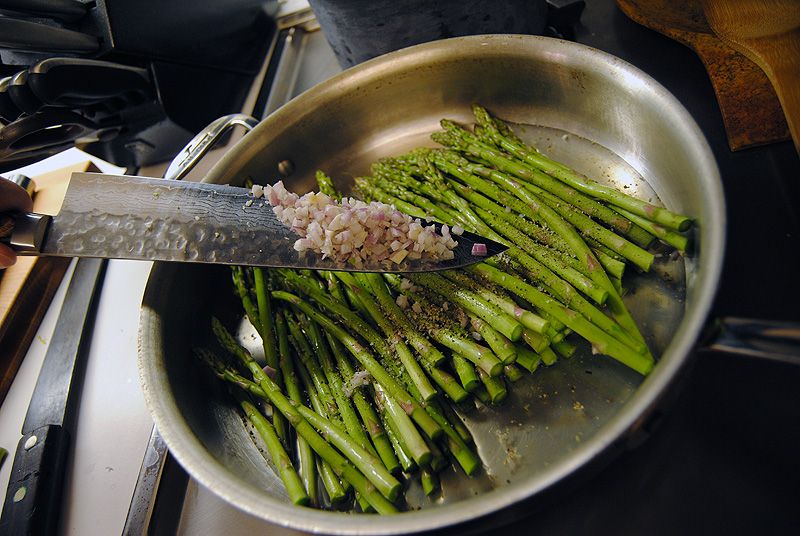 About done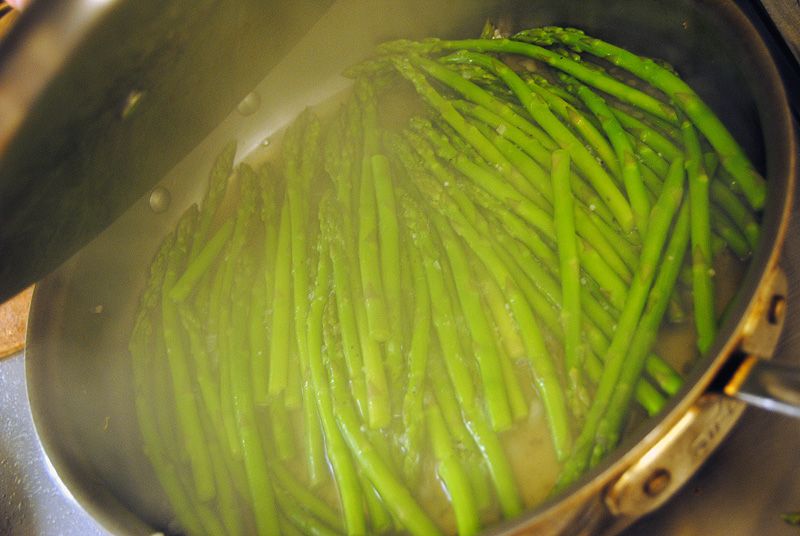 Plate it up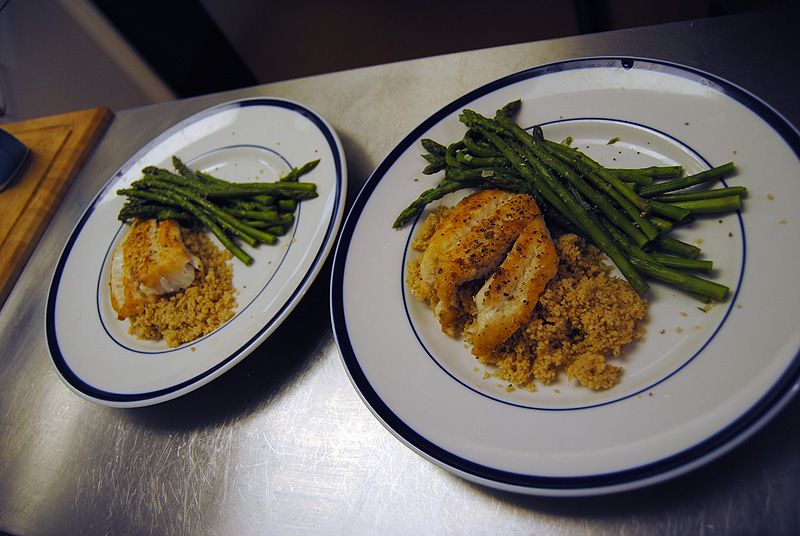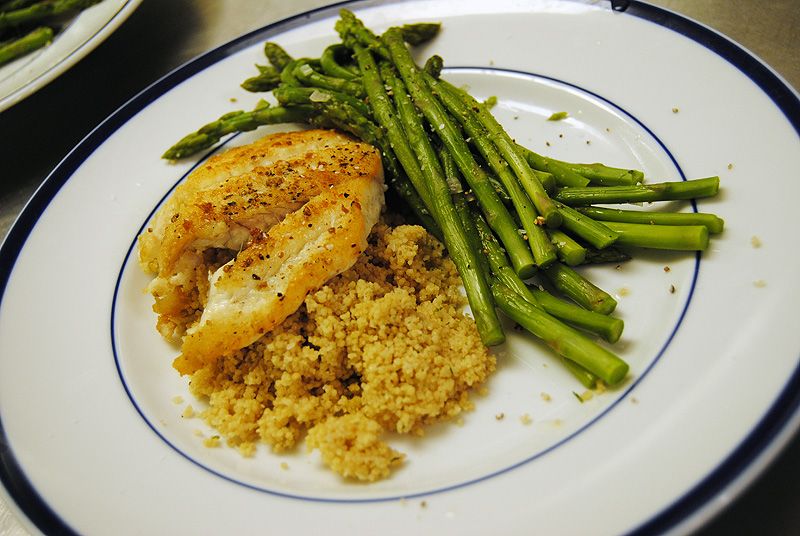 Drizzle the sauce over the fish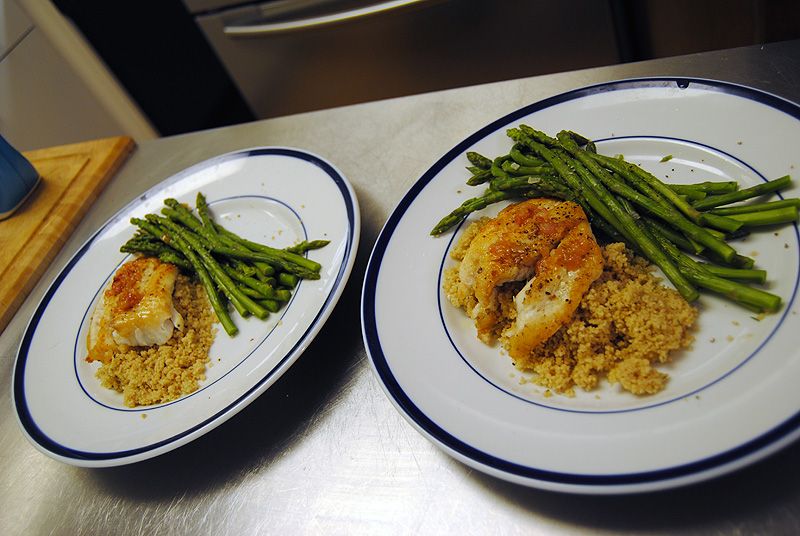 EAT