Discussion Starter
•
#1
•
Yesterday morning started like any other. I had big dream of catching a homeguard yellow tail(Big yellowtail that stay for the winter) or a nice Halibut. Instead I crossed two other species of my list .. one that I was never planning on hooking.....:blink: . The launch was easy it was like a lake out there a good change for SD waters.
Bait was tough to make but I managed to get about 5 before heading into deeper water. Whales were everywhere I wish I had My DSLR for better pictures. They were cool to see but since they were far away didn't give them much thought.
I went out to deeper water to look for the yellowtail that I never found. I did manage to catch a fish that I wanted to check of my list. It is a called Ling Cod . They can be a creepy green or even blue in color like the little one I caught .
The next one I caught would have been a keeper at 30 in but unfortunately for me they are not in season
.
After catching and releasing the the bigger Cod I decided to head in. Once again I encountered a whale this time much much closer. It came up 2 more times after the picture going in the same direction. THe last time it came up scared the crap out of me! No time for pictures or anything else . I don't think I have ever got my pro angler to go that fast! It was about 15-20 feet away from me when i peddles away . This thing was huge! The rush and near heart attack made me forget that I was still trolling a bait. The sound of my reel screaming and line peeling quickly reminded me ! Im guessing its fin of something like that was hooked . For a second fishing brian of mine thought about going along for the ride but I made the smart decision of cutting my line instead . I couldn't believe how fast it took my line out took all my grine line and left me with the colored backing. I have never been so scared kayak fishing!!
My friend who was about 30 feet to the right of me said from his angle it looked like I was going to get sucked under when the whale went down. In the picture you can see 3 paddleboards the people on them started screaming. They were pretty far but I heard them clearly cause they were so loud. I wish my Go Pro had not died on me. To top of the day when I reenacted how I peddle away to my friend the chain on my drive snapped. Since he was in his Revo he gave me his drive and paddled his kayak in.good thing because we were still about a mile and a half out. Other then almost having a heart attack It was a great day on the water. I think im going to take a couple weeks before fishing the ocean again though lol. Thank you for reading.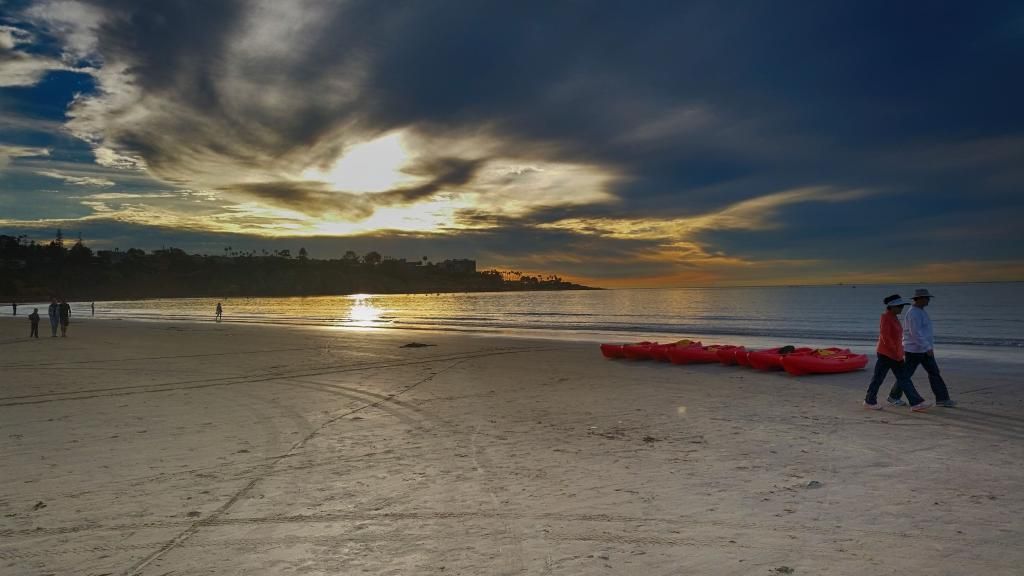 Oscar