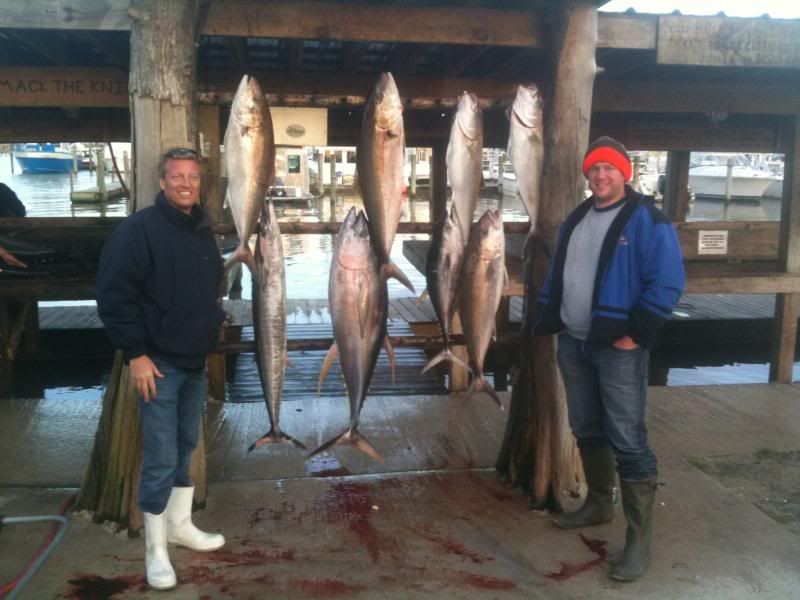 5
I ran a couple trips over the weekend. I had my good friend Paul Groves in on friday for a day trip. We decided to try to head out to some nearby floaters but made a stop at a fixed rig and picked up a couple of ajs trolling. Picked up the baits and headed on out to the deep blue and hit a wahoo. We started marking tuna so I dropped some frenzy jigs and picked up a bunch of blackfin to start chumming with. On our first drift we doubled up and put two yellows in the boat to about 70 pounds. They shut off after that and we began our nomadic journey accross the gulf. Went to another floaters and only picked up blackfins. Made the move to some shallower water and picked up our limit of ajs on jigs before we called it a day and headed home.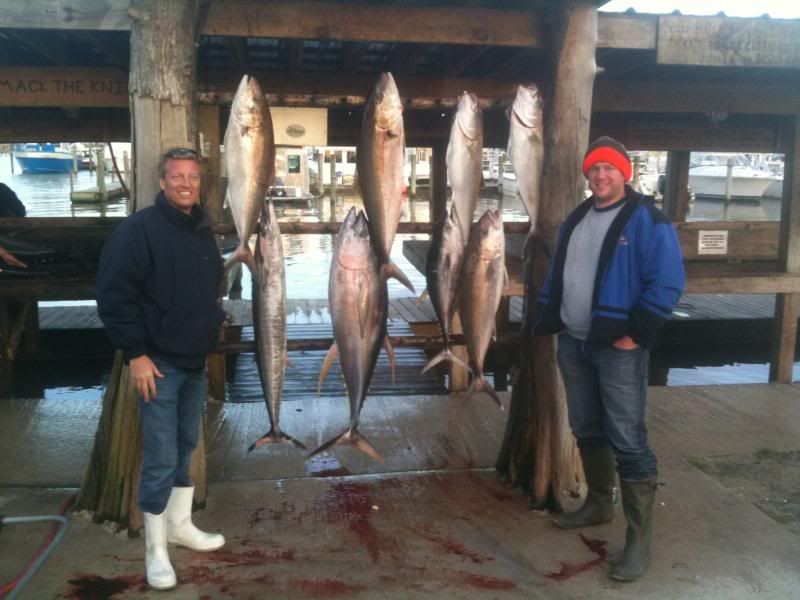 On sunday I had Rob and his crew in. We had cancelled out three times due to weather before we got out this time in some flat calm water. Headed straight to the secret spot and set up a chum line. Had some bonitos in early and then some sharks before we got the bite we were looking for. The fish came in green and I gaffed him and just got my butt whipped. Rob mentioned its probably never a good sign when you can read the bottom of the captains shoes after he gaffs a fish. Got him back to the boat a little while later and this time put him in. The tail of the tape at the dock was 160 pounds.
That was our one tuna bite so we headed for some wahoo fishing. Ended up adding three real nice wahoo to the box with bombers before we headed home.
Included is a pic of the first bikiki of the year I have seen offshore. Almost like groundhog day for us captains as I know summer is coming.
Also have a pic of a red snapper we got trolling last week.