Discussion Starter
·
#1
·
Fished on monday and tuesday of this week with two different groups. The first day was a good one. We left out before daylight and made a couple wahoo stops with none to be seen. Did catch some jack crevelles which we put to good use later. Made our way over to our tuna spot and caught a bunch of kings while trolling. Saw a few blackfins busting so we set up in that area for a chum drift. I was marking some good fish about 150 feet down. Our first bite was a nice blackfin which was a good way to break the ice soon after we tripled up chunking. First one to the boat wasabig shark. Could be bad news for the other two anglers. They're fish were behaving a little differently and sure enough a nice yf pops up that we stuck the gaff in. A while later yf number 2 decides to join him in the fish box. After that it was a slow steady bite that included a few sharks, an encounter with a mako which put on a heck of a show and three more yf including one that probably went over 100. We headed to the house with 5 yf and 3 bf.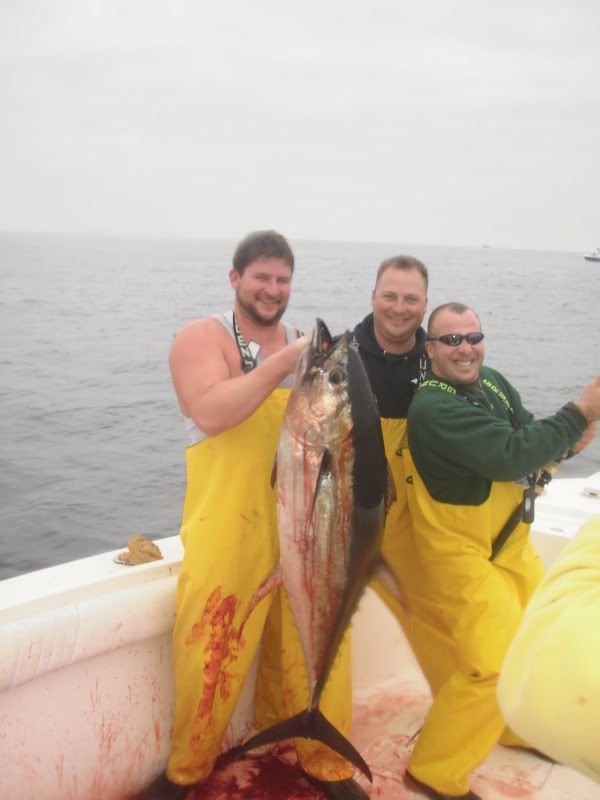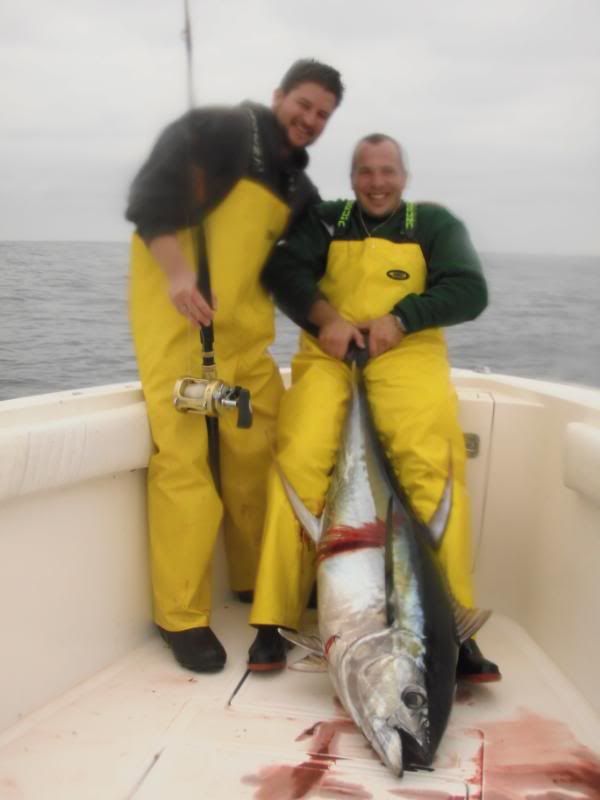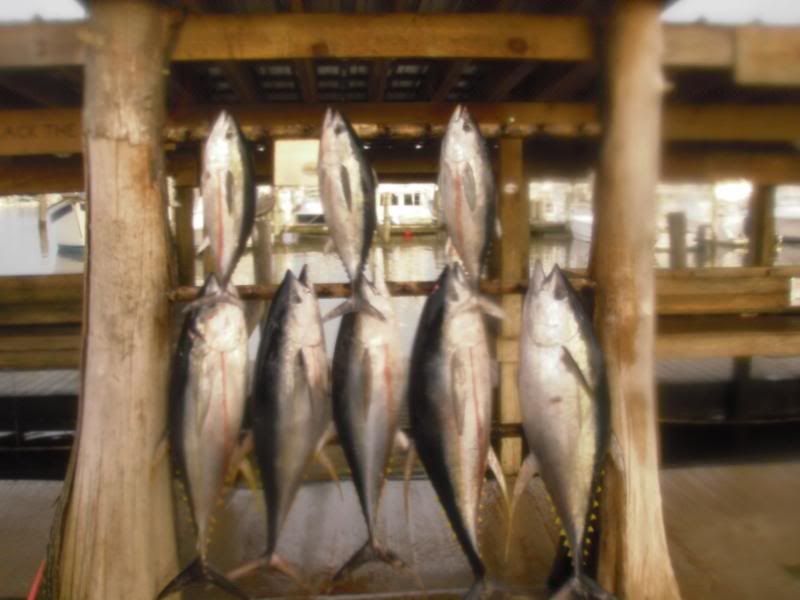 On day two I was expecting more of the same so we hurried out to the spot and everythign had changed from the day before. Different water temp, different clarity, and a different current. That could be bad news and guess what it was. After a few kings and sharks we decided to move on to some rigs for aj fishing. They were readily hitting our jigs and getting away just as easily although we did put three in the boat up to 50 pounds.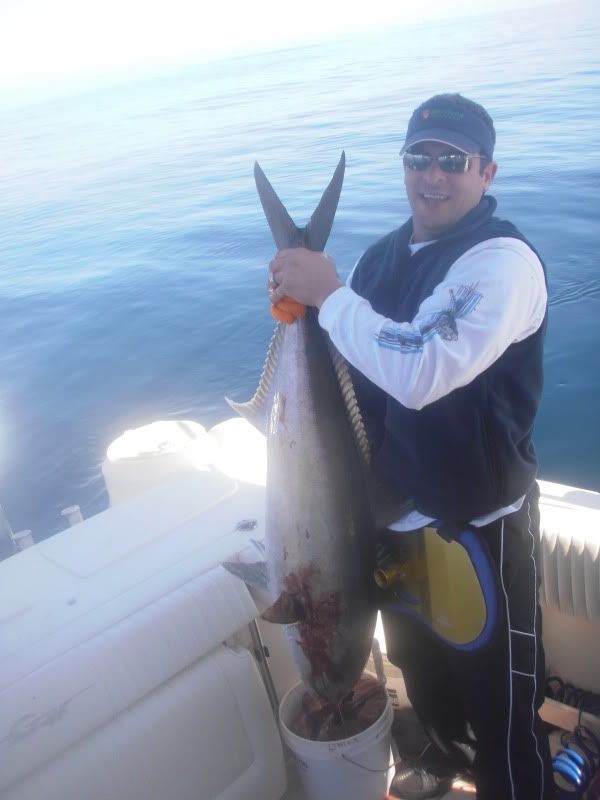 We went back to the tuna spot and were immediately covered up in sharks again so I broke out the video camera and decided to have fun again and shot three videos of our sharky friends.