Discussion Starter
·
#1
·
<SPAN id=body0>Being able to get out once a week is killing us. The winds and seas have been tough. I was able to get out Saturday for the first time since last week Friday. With conditions still uncomfortable in the morning and building in the afternoon we headed out about 6:30. Nobody had any reports for over a week so it was a crap shoot to say the least.
We made bait and headed out about 30 miles to a floater that nobody has been near for about 2 weeks due to the sea condidions. On the initial drift we nailed a nice 60-70 class fish. As you can see from the picture I had the person lean against the cockpit seat so he could keep his balance while fighting the fish.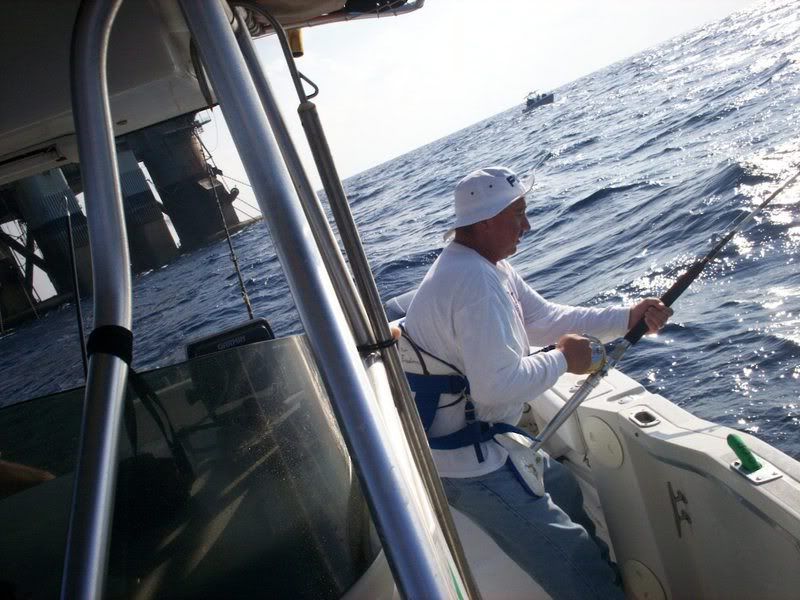 Due to the rough conditions we were loosing baits to fish but managed a just barely legal 30 incher. Knowing the fish were there I decided to cut it up. My customers were not too happy about that decision and one wanted to eat the cutting board bait. I was vindicated when another nice 60-70 class fish hit the deck.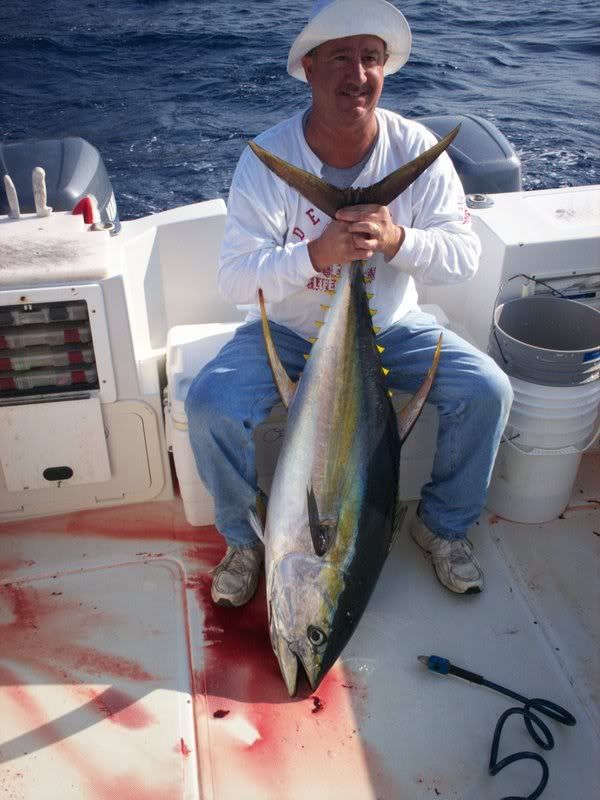 A 31 incher followed and then this big work boat comes in and all the bite stopped. We got the last fish off this particular rig as they started pulling the anchor chains and cables that were holding it. They are in the process of moving it away. The commotion stopped the bite and the seas were building as predicted. I opted to head in about noon. I had plans of trying for amberjacks if time allowed. I knew it would be a slow ride in due to going head on into the seas and a stiff north wind. I was only able to run 19-20 kts most of the way back.
I hit a rig about 9 miles from shore and got hooked up on a nice AJ almost immediatly. Another 45 minutes produced just sharks on every drop so we called it and headed in. Once at the dock we found out that due to the poor conditions our catch was one of the more respectable of the day. 4 YFT and 1 AJ and lots of sharks.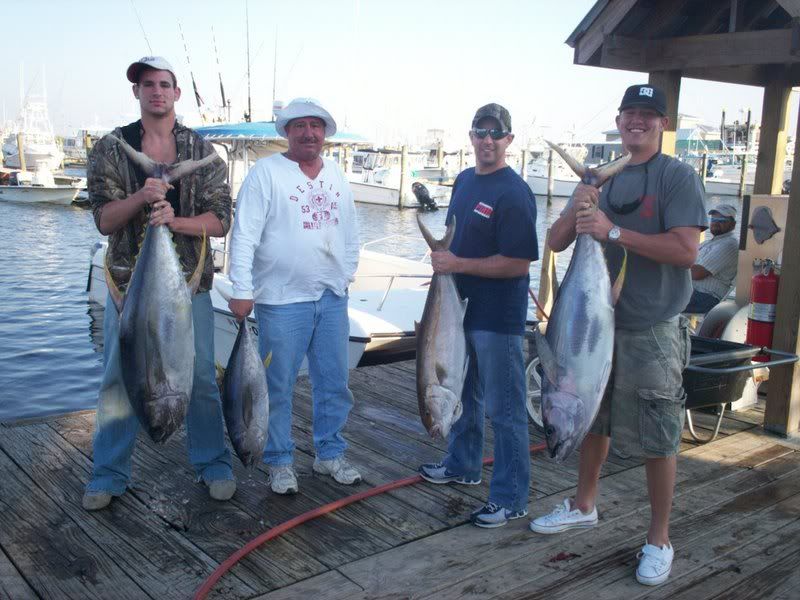 Foot note: The person on the right is Mike Lehmann, a pitcher, who was drafted out of Challmette high school by the K.C. Royals and is doing very well on their Arizona farm team. This was his second trip with me this year. He and his dad second from left are already planning a January trip.
Life is Good!
Capt Hoop
Our Freedom