Went to down to troll the blue water that has been on the steps lately, had enough time to make 1/2 day trip to the nipple on Friday. Friday I took Duane from Sportsman's and Saturday I had my brother, forum favorite Woody, and two friends Steven and Barret. Caught a nice wahoo and had a break off due to line being wrapped around outrigger clip. Water was a calm (too calm) blue to blended blue, but fairly lifeless on Friday at the Nipple.
Saturday we ran out the steps and caught 3 nice wahoo in open blue water. Towards the end of the day we ran over to Petronius and on the first lap around we hook up to a blue on the long rigger Pakula Mouse. I am amazed we caught the fish as the boat was on one side of the rig and marlin the other! Not sure how we did not break off, but thankful we did not as the blue made the day.
Ocean was flat and rain was very scattered, all and all a great day to be on the water. Final tally 4 wahoo and 1 blue.
Friday's wahoo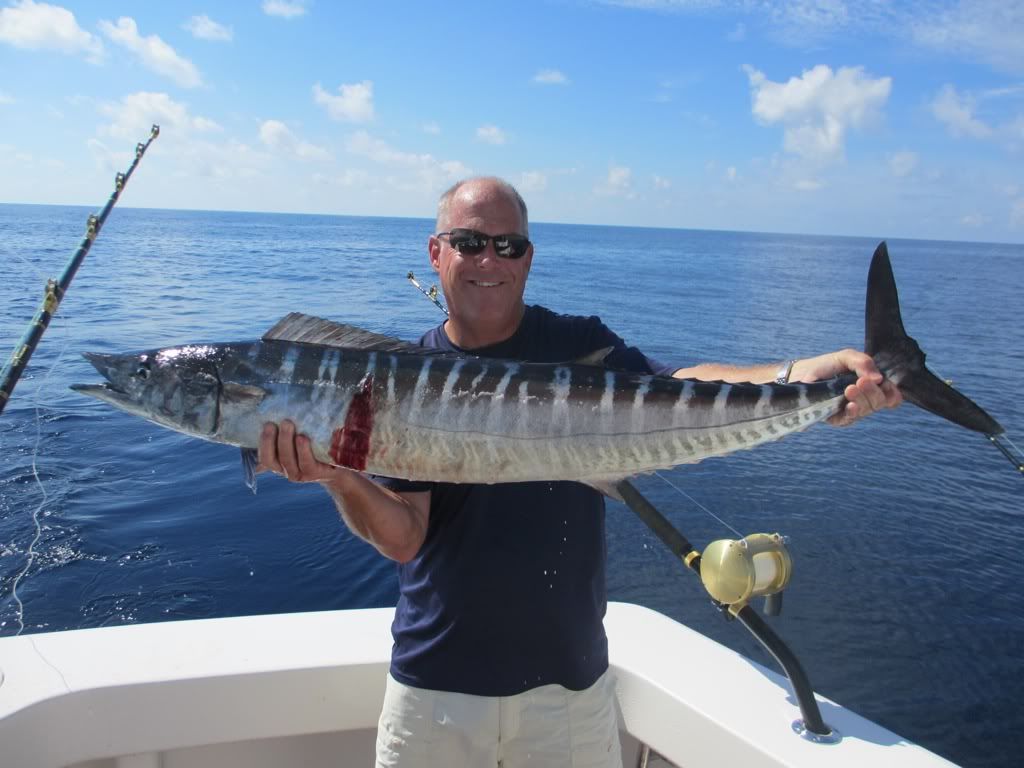 Three wahoo from Saturday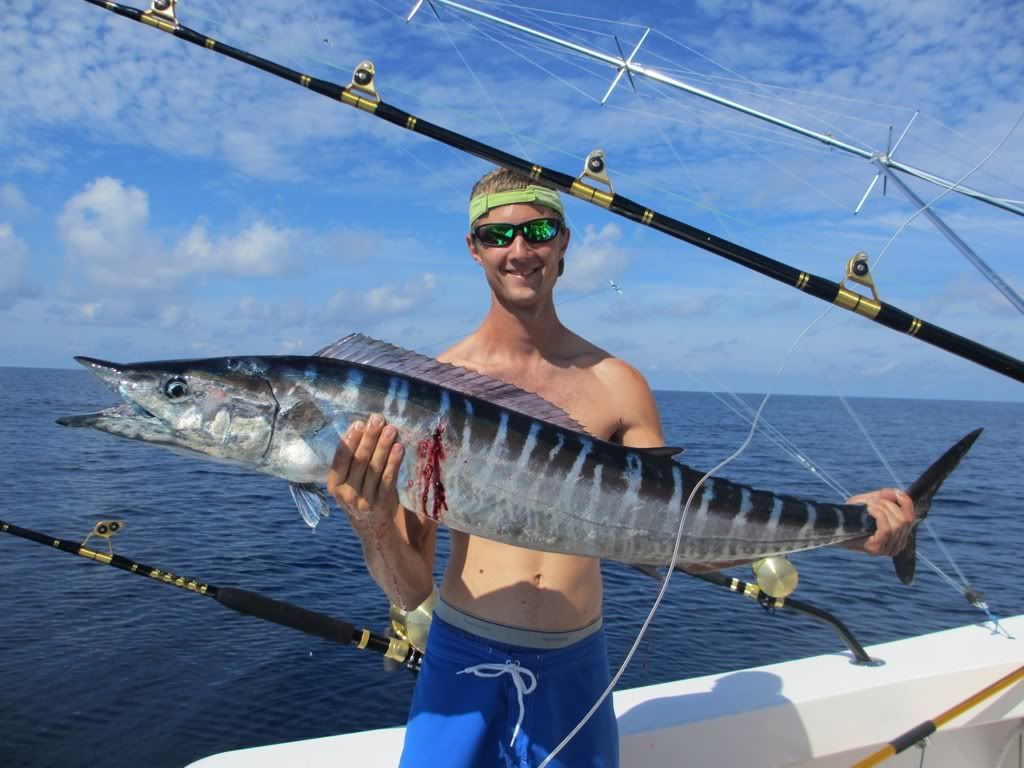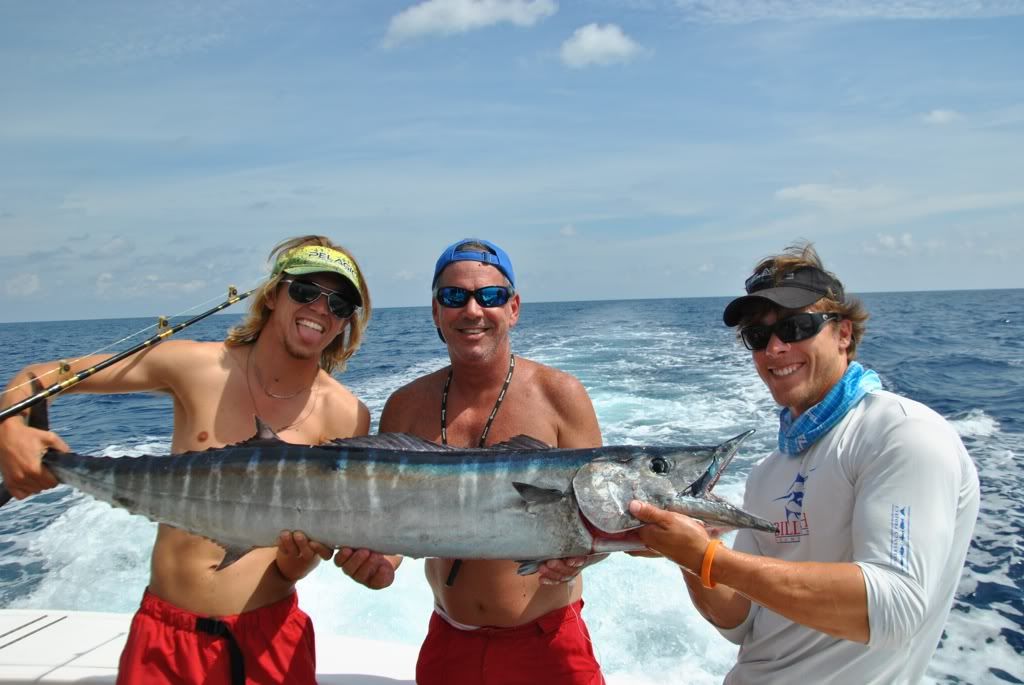 Woody wiring the blue