·
Constitution Conservative
Discussion Starter
•
#1
•
For those of you searching for that highly elusive, crispy and oh so delicious, smoked chicken skin, there are a few ways to go about it.
You can go into the smoker with very dry skin, high heat 350'-375', and get it right... Sometimes.
You can smoke for awhile and then finish on the grill* (*one of my favorite methods) or in the oven.
Or
You can also cook it on the grill start to finish, with smoke, which is another favorite method of mine.
To do it this way you can use an A-MAZE-N smoke tube or tray, or just toss wood chips/chunks onto a nice hot spot.
I used the latter method today because I wanted to infuse with fresh Sage for the latter part of the cook.
Mesquite and Sage combined with the seasonings made for some freaking fabulously tasty yardbird.
A bunch of fresh thighs moderately slathered with EVOO, and then generously rubbed with a super secret blend.
I let that sit for about six hours before hitting the upper rack on my CharBroil Tru-Infrared Commercial 5 burner.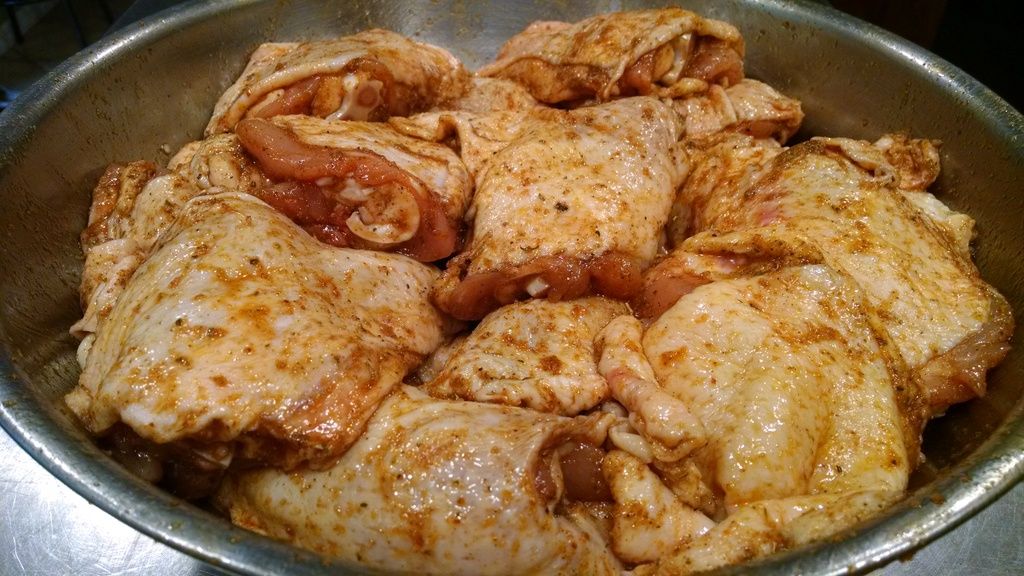 I then parted my grates/emitters making a hotspot, and placed handfuls of mesquite chips to provide smoke.
It is a very effective method for me.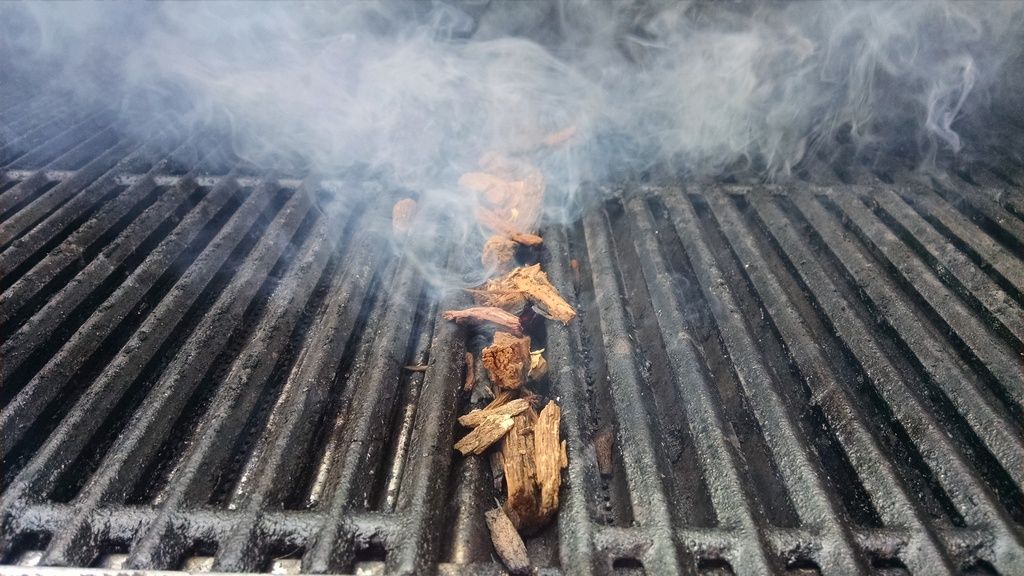 Nearly ready, stopped smoking, removed chicken and laid down a bed of fresh Sage.
Place chicken on Sage and finish over high heat to an IT of 170'.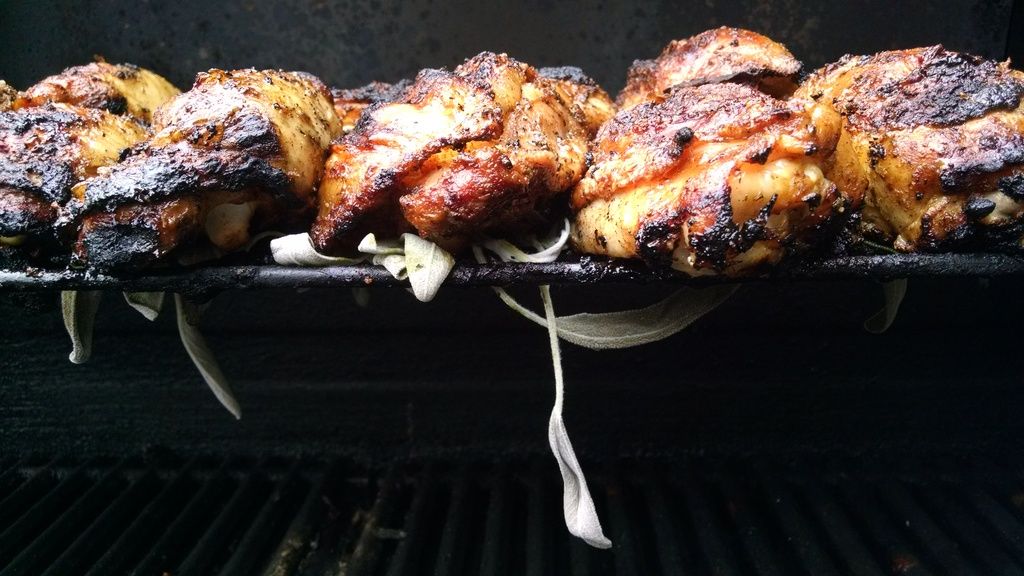 Put some cob sweet corn down on the grill to accompany the chicke, and whipped up a batch of Arroz Mexicana.
Money Shot