Guys (and Gals) please aim for the soft pectoral fin area of a BFT. Had him to yak yesterday and aimed for the head (to not waste any meat). Gaff is sharp and strong but there is just not enough leverage, like standing on a boat, to get the high probability of penetration.
Hit him with the gaff on that hard 'nape' covering, he flipped over and 5 mins later the hook pulls and I watch dinner swim away. Easy 20-25#'r.....
Go for high p(K), probability of (Kill), penetration and soft area.
Lesson Learned!!
Still a great day with a super sunset --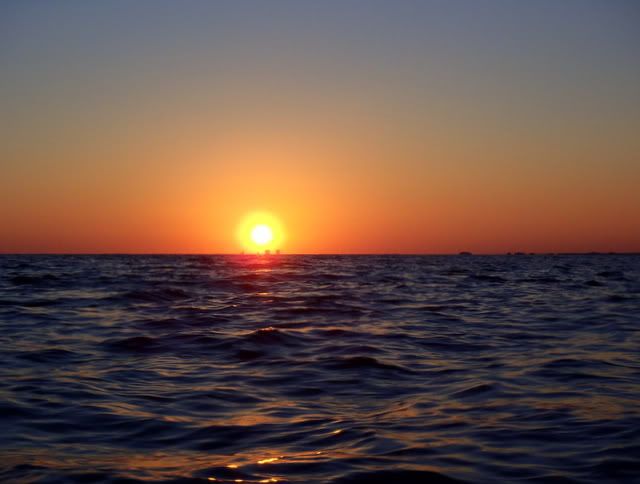 Cheers and ya they are still out there.
Stressless