Discussion Starter
·
#1
·
When out today with Dean and all I can say is stunning. What a day to be on the water. Lots of bait in close, Cigs, Herring, pinfish loaded the tube and went in search of a new spot.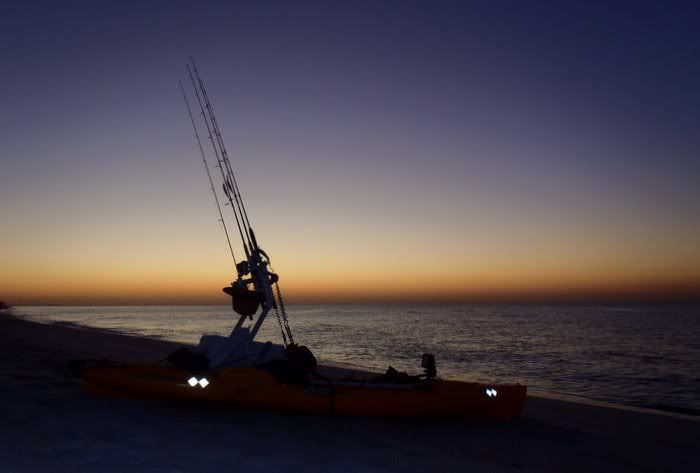 But before that I wanted to share why I love this sport.... You can not really put in words the feeling of being 24" off the water, alone, no engine noise and this happens -- again.
Found some good looking marks and started catching snapper - total for the day was about 14 to the yak. Got rocked twice as I was try for grouper (Good Job yesterday JD) and had a heck of a time getting through the reds.
Biggest of the day a 31" (ok I pinched the tail
)
Brought 4 sharks to the yak and fought back 3 of my hooks!! :shifty: and a 29" Cobia. 4 kings and a spanish. In by 1230 and then swam 2 laps around Navarre "Snokilicious reef" for the rest of my workout. OBTW did find 2 new spots and that brings the total fishing spots off NWF within Yak range to just over 119.