New member here. Made my first post in Grouperking's Pompano rig peg board thread (full story over there pending moderator approval).
My biggest disappointment when surf-fishing has always been the failure of store-bought rigs when something substantial is hooked. The peg board works great. It may seem a little intimidating at first, but is really simple. I am using 20# f.c. and 3/0 circle hooks. I'm back in the surf-fishing game with a vengeance.
Day one I caught a total of 15 fish, including 7 pompano, 3 of which were keepers.
Day two was a total of 7 fish, with a limit of pompano and a whopper bull red at 39".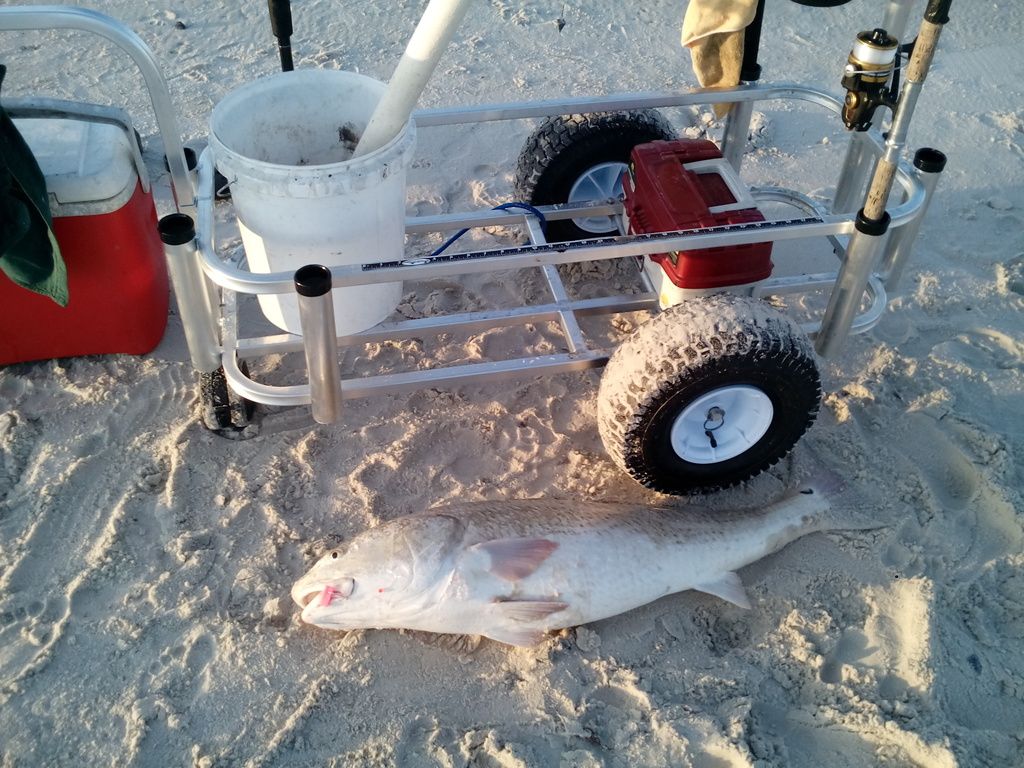 Oh yeah, fishbites are the shizzle.