Discussion Starter
•
#1
•
Well I know where they are, it's always getting time to get there. I wanted to go yesterday when the weather was nicer, but that didn't happen due to comments that my brother had.
So he calls this morning. I call My buddy Ed and another buddy.
We are ready to go at 10:00 and the thermometer at the house is still reading.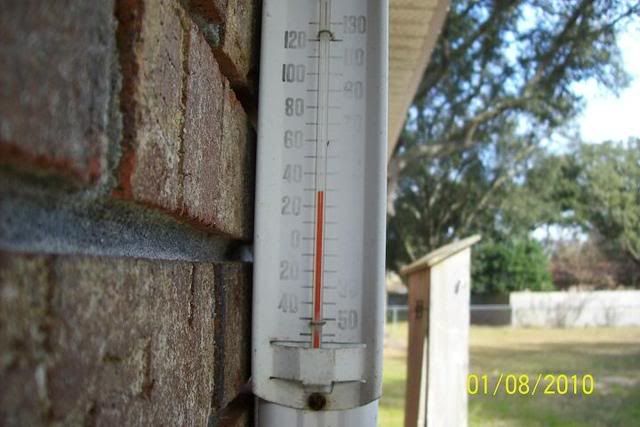 We launch and make the cold ass run. We ease up on the spot and I see the Pelicans sitting around.....A sure sign that the mullet are there.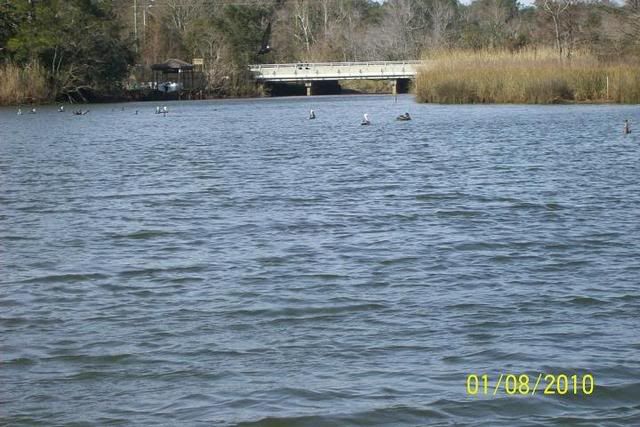 1st throw
2nd throw and have to help brother lift the net.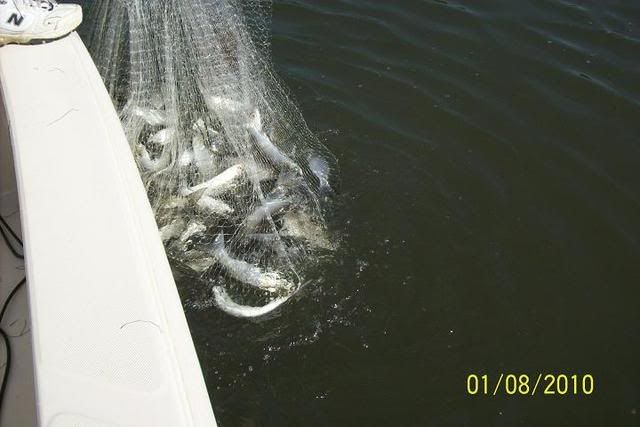 I wave to the guys on the bridge and bid them good luck. HeHe
There is 90 deheaded Silver Mullet in that bucket.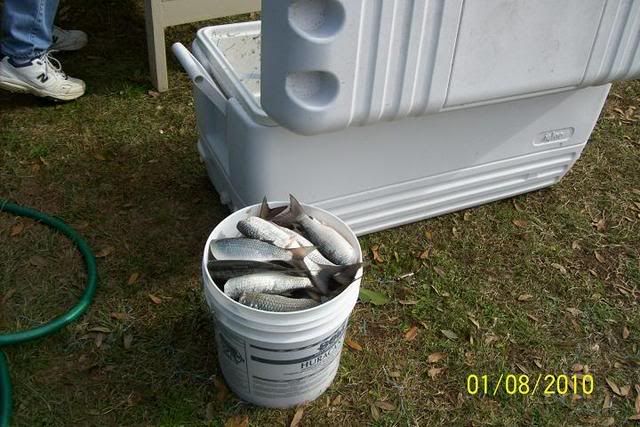 All total just under 200. Pretty good guess for 2 throws and 4 people.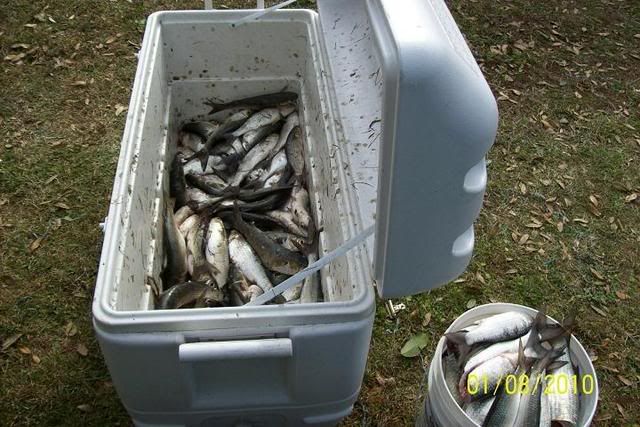 Part of the cleaning crew. 2hrs later we are all done.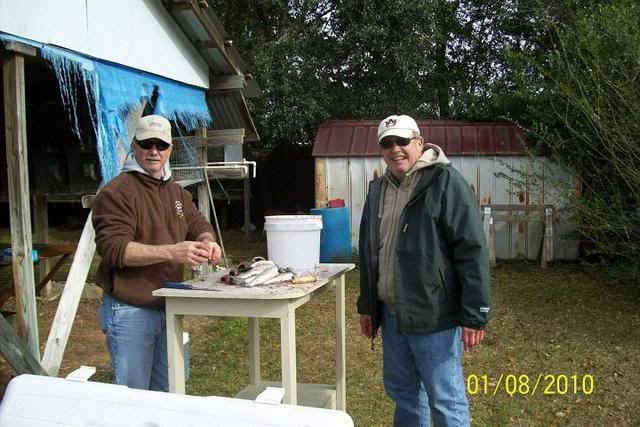 But not before we lit the grill and got some Wild Cherry smoking.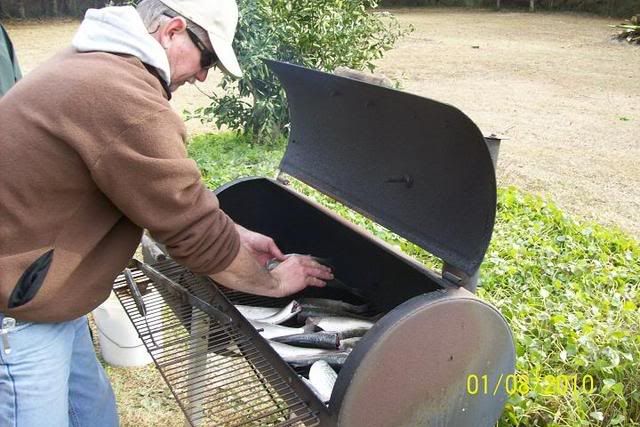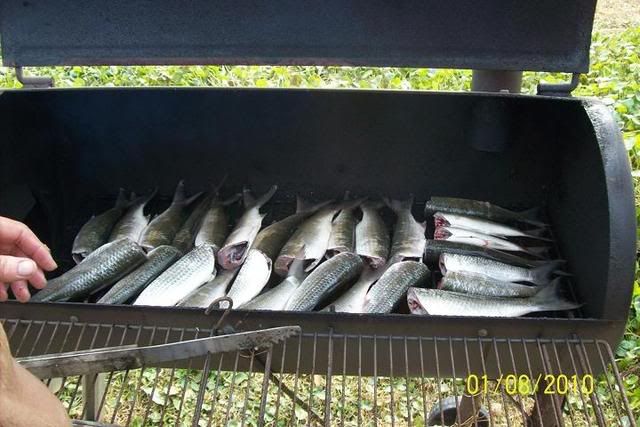 Smoked Mullet and Beer. :hungry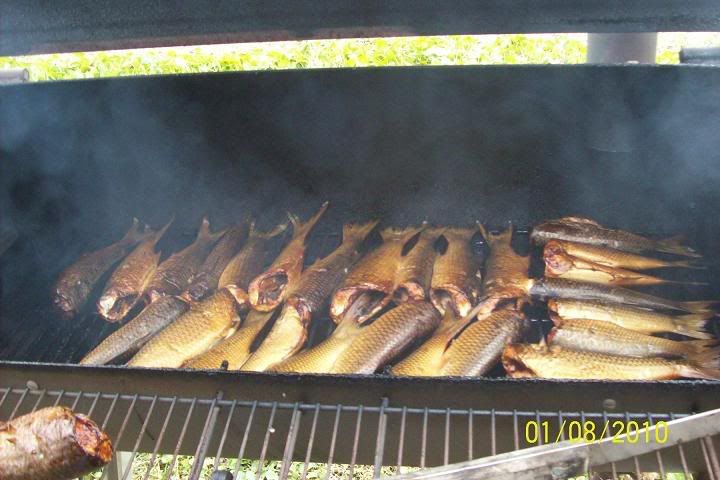 By the way. Jack got a hold of one and I couldn't get it away from him. He swallowed the whole thing, just like a Pelican.