Discussion Starter
·
#1
·
It has been almost 2 weeks since we were last out there. The only one I heard of that had a trip was one eye. His last time out he got 3 yellows and 1 was a 150 class yellowfin. Today I was decking for Eddie Burger and the only other boat out was One Eye. We both worked the same area all day.
Our day started out running through an interesting weather window. On our left to our east we had a sunrise of beauty.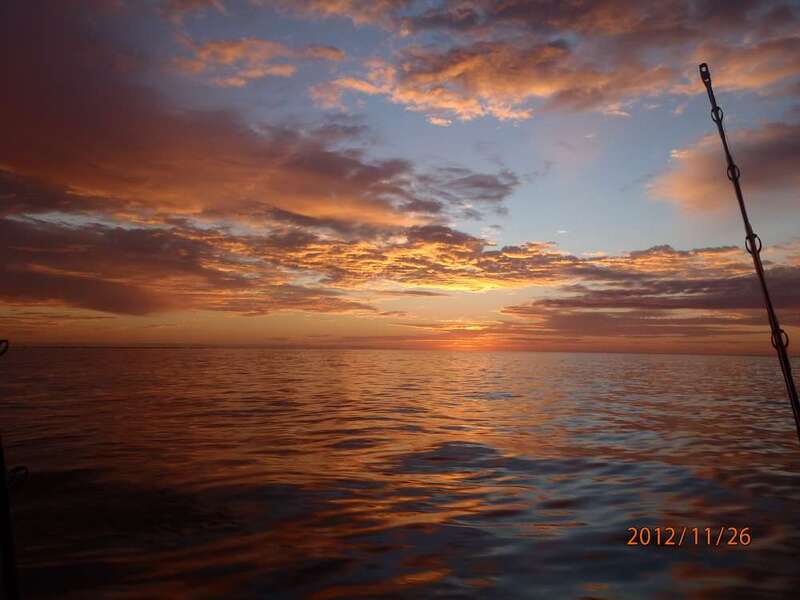 To our right we had a glimps of things to come. As we were rolling offshore this twin rainbow reminded us of what was to great us once at the dock.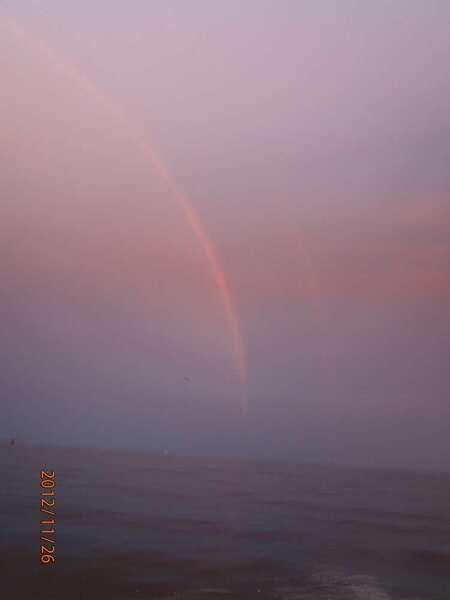 Actually that rain never made it to Venice but it rained 20 miles up the road in Empire all day and is still raining.
We ran to the shrimpers and found about 6 of them in the area. The first one we approached was swarming with birds. Once there the sharks were so thick you could litteraly walk on them. We did try and see if any tuna were with them but the situation was hopeless. Our second boat had nothing at all on it. Our third boat was a good run away in a tough head sea. This one had bonito and an occasional blackfin mixed in. We managed to pull the fish off the shrimp boat and had then following us for a long way. We fished this for a while and managed about 8 blacks in the box while catching many bonito. We did also find the occasional shark but they were not that much of a problem. Once the fish got wise to us the bite ended so we ran back to the boat and started over again. This run was not as productive but we did welcome a few more blackfin aboard. We bounced around all day looking for any signs of a yellowfin but today was not to be our day.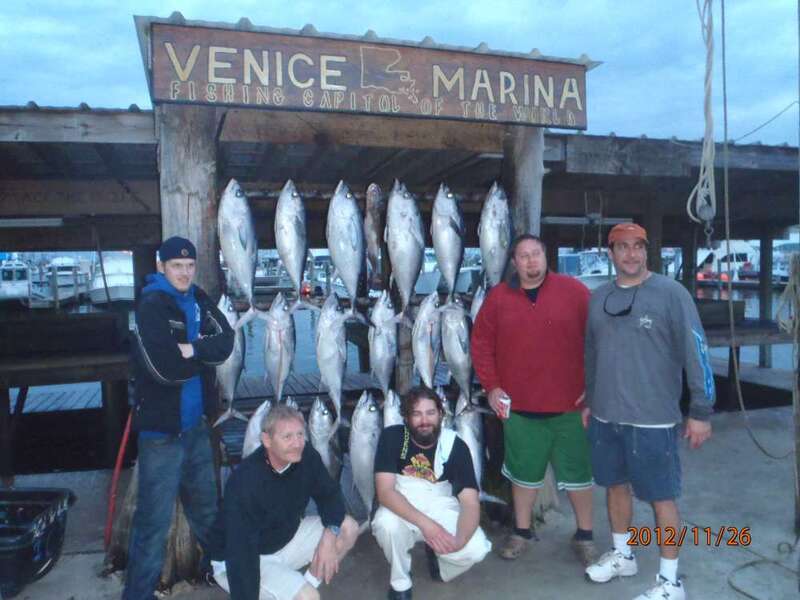 There were no yellowfin landed today by anybody. We however came in with 20 good blackfin tuna. A good mess of meat for the box. That fish on top in the middle is a bearded brotula. A bonus fish for the dinner table.
Life is Good!
Fishing is not a matter of life or death. It's more important than that.
CAPT HOOP -- OUR FREEDOM