Discussion Starter
•
#1
•
Fishing with Captain Garett Hubbard
I am a proud Florida native who has been fishing and hunting in the Sunshine State ever since the late forties.I fished from my own boat when we did this on a very regular basis:
I have hunted all over this big, beautiful, wonderful country of ours. My den looks like a zoo:
In my early years I keep hearing about this almost mystical place know as the Florida Middle Grounds. Unfortunately the Grounds was far beyond my reach. In 1976 I decided to try an overnight serious fishing trip with Hubbard's Marina to the Grounds. The fishing was spectacular; I was hooked. I sold my boat and began fishing with Hubbard's. I have been doing so ever since.Unfortunately, due to age and failing health, I must give up what has been part of my life for so many years. But I still am passionate about sharing Our Florida with fellow sportsmen/women. But how?Thanks to Mr. John Martin, and Jersey-Girl Tammy:
I will now be sharing through their eyes.Follow me, us, as together we continue the adventure.First up, the mob of Black Friday:
There must be a ...
The 2018 Black Friday Florida Fisherman ll catch was indeed a better way:
On Black Friday, 2019, we will be sailing with one of the best, Captain Garett Hubbard.*Captain Garett is a family man who had become a legend in his own time:
What you probably do not know is that Captain Garett is also galley supervisor. He and Tammy work hand-and-hand to make absolutely sure only the best meals are served:
Black Friday, 2019, let's go:Seldom do we see this... Not a cloud in the Gulf:
The weather is picture Florida perfect.But, unfortunately, a severe cold front is approaching. Look at that huge drop in Sunday's temperature:
Some how, some way, we will survive:First up... Can Will once again hit the gold as he attempts:
Our first-mate receives a standing ovation as he hits the GOLD!As the Florida Fisherman ll crosses under John's Pass Bridge the weather is:
Talk about Florida Sunshine, Will is getting a sun-tan, end of November, inside the cabin:
1:00 A. M. Saturday morning. Captain Garett has taken us deep into the very heart of the Florida Middle Grounds.A 'well-tanned' Will leads the...
Thanks Captain; thanks Will... This is looking fantastic:
Talk about a Mangrove Snapper to be proud of.Talk about being proud. Check out these Gags: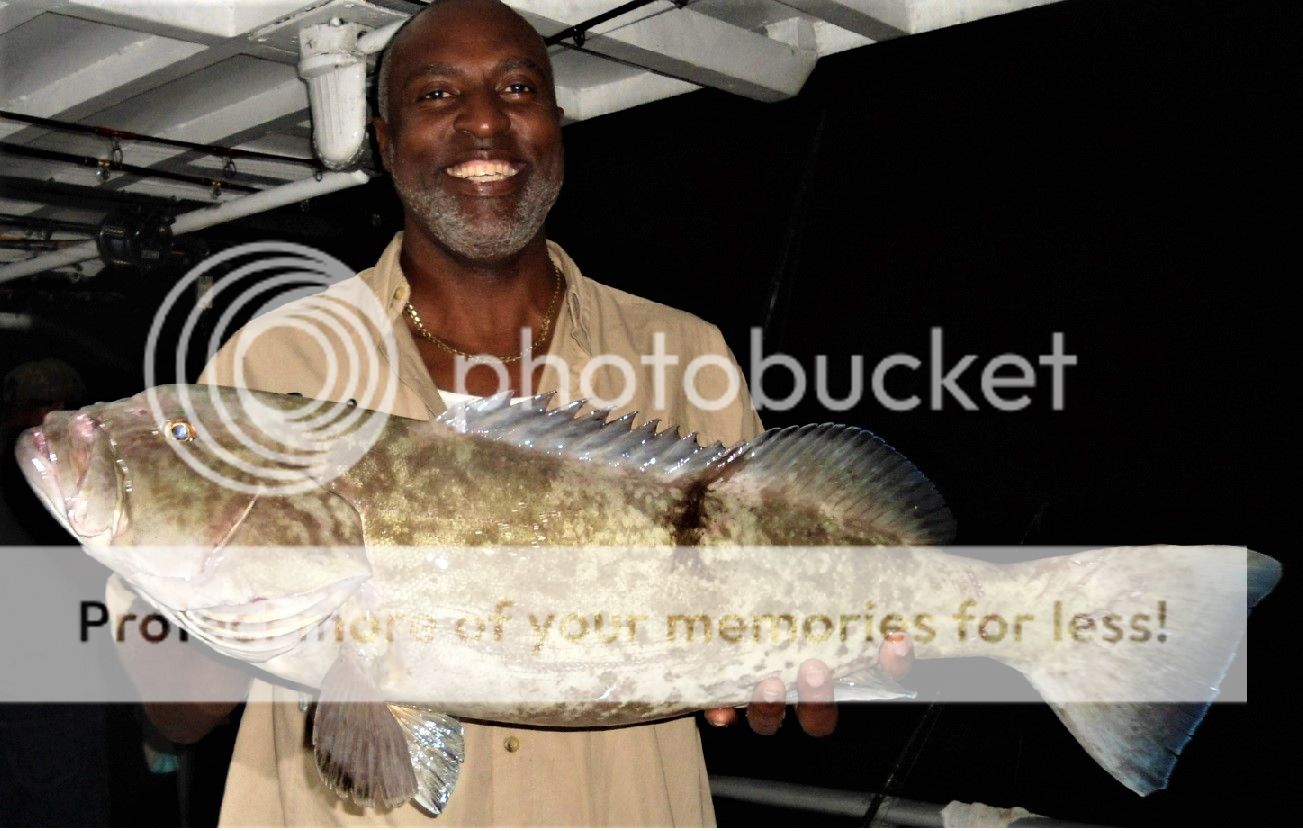 The Florida's huge #1 fish box is filling fast, and we have just begun:
They are getting BIGGER!
Saturday morning. Will the bite continue?It's looking good:
This is turning into:
We do not see too many Muttons in our waters:
Late Saturday evening, we are fished-out tired.Look at that huge smile on Captain Garett's face: