Captain John of Delta Blue Sport Fishing asked me to jump on an overnighter. Due to the city still being iced shut the customers were a bit late getting to Venice from Tyler, Tx. We made it out to the fishing grounds late in the day. We trolled around the rigs for wahoo or tuna. Our first knock downs were bonito which was good for the kids we had on board.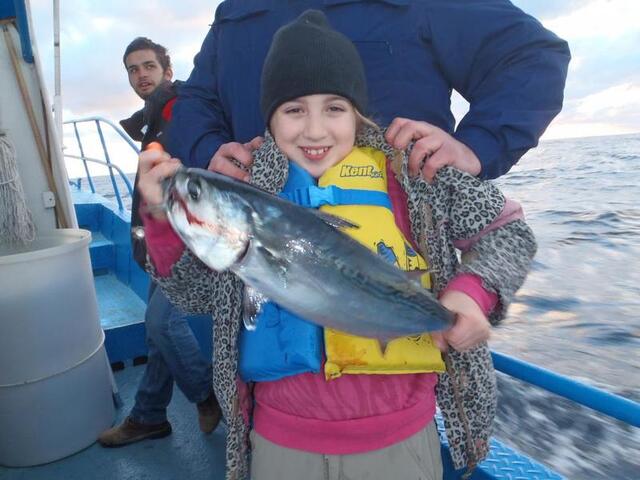 All the kids were well versed to fishing and none were afraid to handle fish or bait. They all could handle large fishing setups and are well on their way to being offshore experts. The Russelures were doing well and made for a good handle for this tuff girl.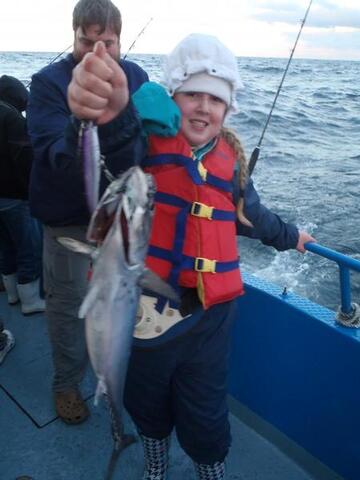 No wahoo or yellows could be found and it was getting near dark. As we were picking up our troll a blackfin hits one of our lines but it threw the hook just outside of gaff range. 143 was loaded with blackfin 3 days ago but the front had definitely moved them somewhere else. We can not tie to 143 so we eased our way to 93 for the night. Once there we started jigging and through out the night we had fun with blackfin. Nothing hot and heavy but every time we talked about moving we would land another one. It was like they were doing drive by jig attacks.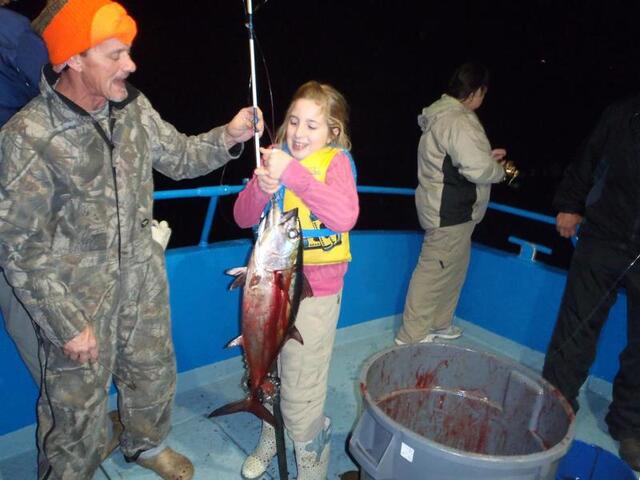 The slow pace helped out because jigging is tough and they were able to rest in between. I just rolled with the flow. When we tried to go down for Jacks the sharks nailed us so we quickly abandoned that idea for fear of loosing a blackfin and tangling lines. The less bait in the water the less sharks were interested. Later in the night the threat of sharks was all but gone. After 9:00 it was all blackfin on a slow pace.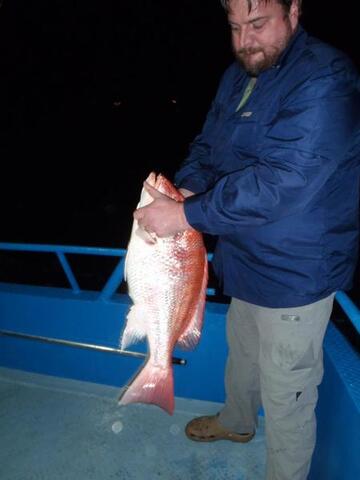 We did get a few of these rare Red Snapper to hit our jigs but seeing they are not fit for human consumption we had to let them go. We had a bearded brotula come up on a jig for an added bonus to our fish box. It is in the cusk family and is exceptional eating fish
At near sunrise we went and trolled the lump. Guess the fish did not wake up yet. We set the anchor and chunked, jigged, and dropped down Carolina rigs for bottom fish. This was an unproductive move. After a bit over an hour we did not want to kill any more red snapper from the deep so we changed plans.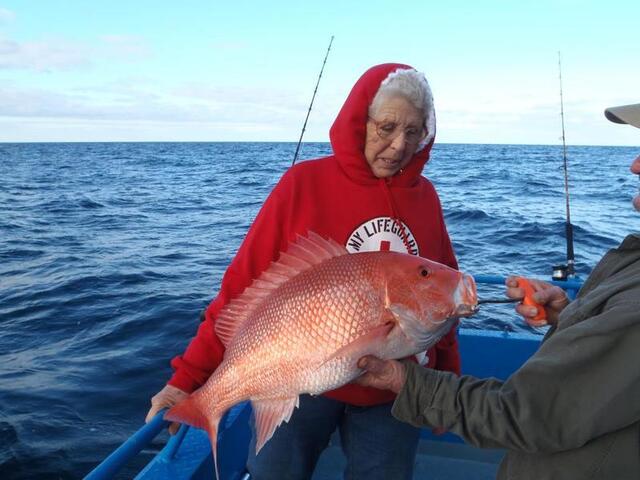 We spent the rest of the morning dodging sharks and picking up amberjack. Well over half of the amberjack we landed were short. Soon after noon we started heading in. The Cougar is not a rocket but it is a big smooth ride that gave everybody a chance to get some sleep. At the dock we had a fish cleaning party after we lined up the blackfin 3/4 around one of the Venice Marina fish cleaning table.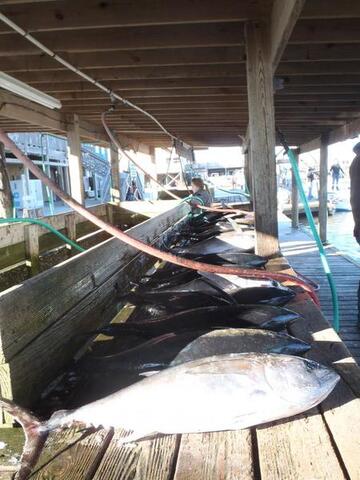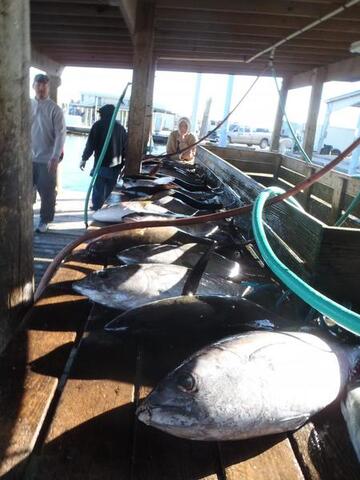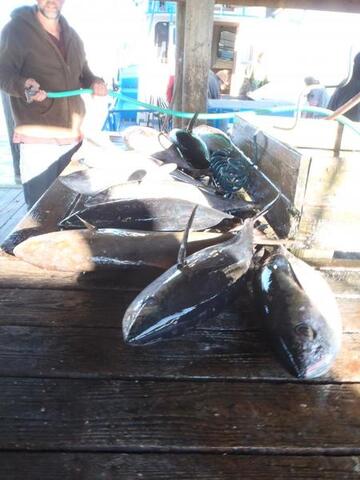 We ended up with 30 blackfin, 3 keeper amberjack, 1 vermillion snapper, and 1 brotula. Made for a full box and some happy customers
Life is Good!
Fishing is not a matter of life or death. It's more important than that.
CAPT HOOP -- OUR FREEDOM