Discussion Starter
•
#1
•
After 3 very good days could I make it 4? The day before we loaded up with tuna and a limit of red snapper. I had my second day on the Deal Maker.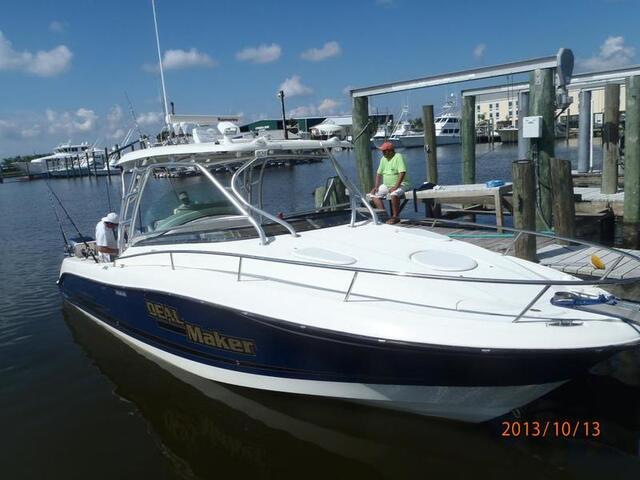 The day started out bad for me, I got to the marina an hour early just to talk to the captains and get ready for another day. As I got out of the truck I realized I did not have my camera. I was very early so I headed home to get it. On the way home I remembered I forgot to put my amberjack rods in the truck also. When I got back to the marina an hour later it was 7:00 on the dot and the guys were just showing up. I got out of the truck and turned in circles in the parking lot to try and turn my day around. We loaded up and headed out.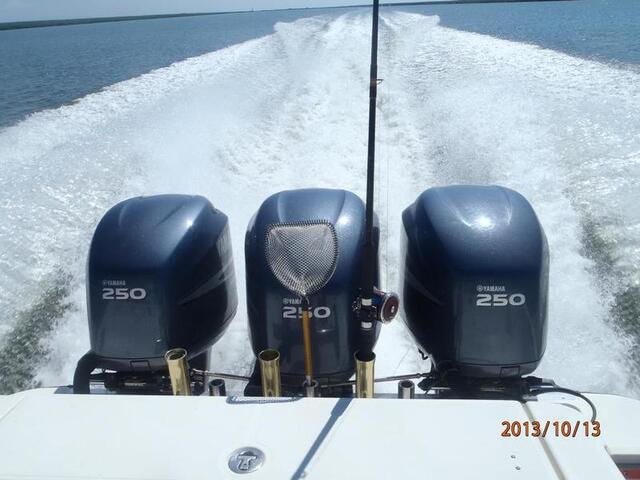 Nick had his very good friend John in from Long Island, NY. and wanted to show him a time of his life.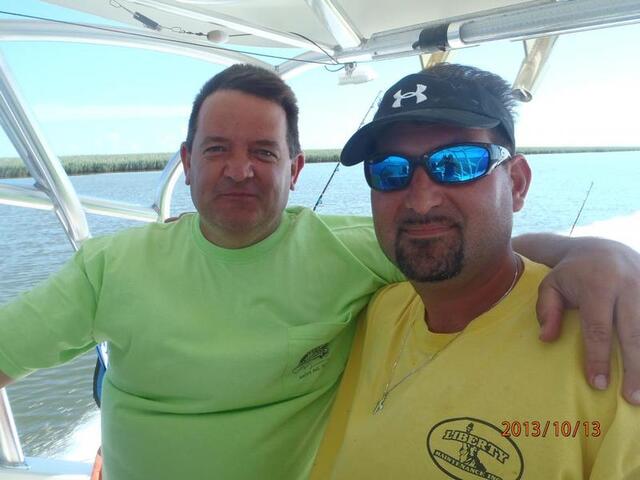 On the way out about 20 miles from the marina one of the motors starts acting up. The bad JU-JU is following me. This was finally figured out by John and we decided to continue on because all was well now. Maybe the day will get better.
After yesterday with all the tuna we had they had very little cooler space left and Nick wanted to get the boat cleaned and put away early so they could get back home fairly early. Our goal was to get some snapper and maybe an AJ or two and head in early. We went to an area that is on fire right now. It must have really been on fire because the water was rushing so fast my 16 ounce weights were running out almost straight. The water and the wind were going in opposite directions. We managed to pick up a small mangrove on our first stop but nothing else. We moved to one that we hammered them the last time we were there and nobody was home there either. After thinking about it I figured we could tie to a double rig and fish between it letting us actually fish the other rig. At first there was nothing. Then we got a lane snapper. It was not soon after that the red snapper found us.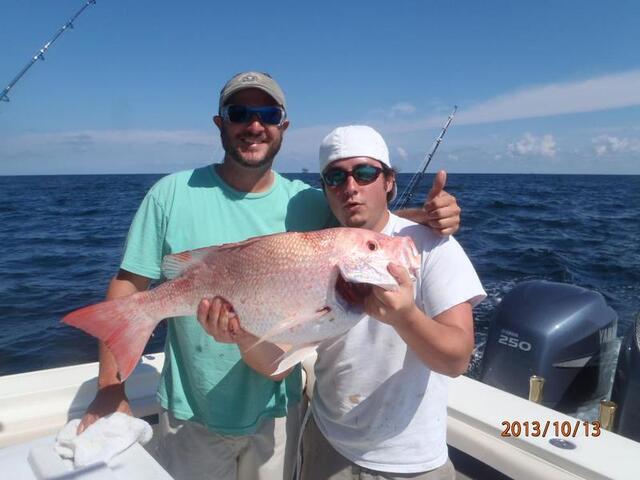 It was not long before we limited out. Once we had our limit of them Nick told me he had a great 2 days and it was time to head in so he could wrap up a good weekend. All of his guests were fished out.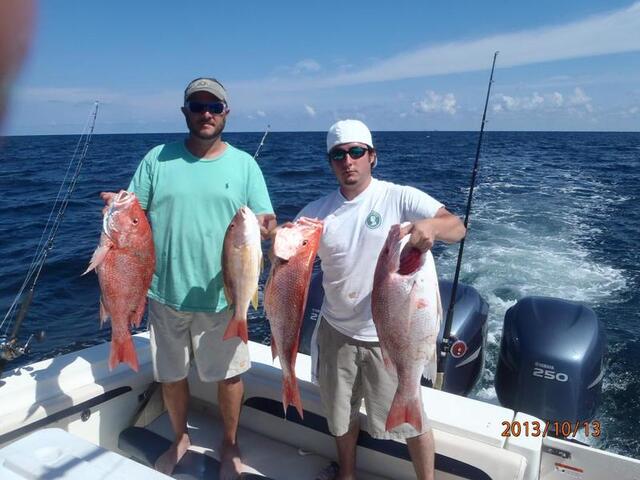 Nick wanted to get some smaller snappers so he could make a Greek dish so the mangrove and lane fit in good with some of the smaller red snappers we choose to keep. We had 6 bigger ones and 4 smaller ones.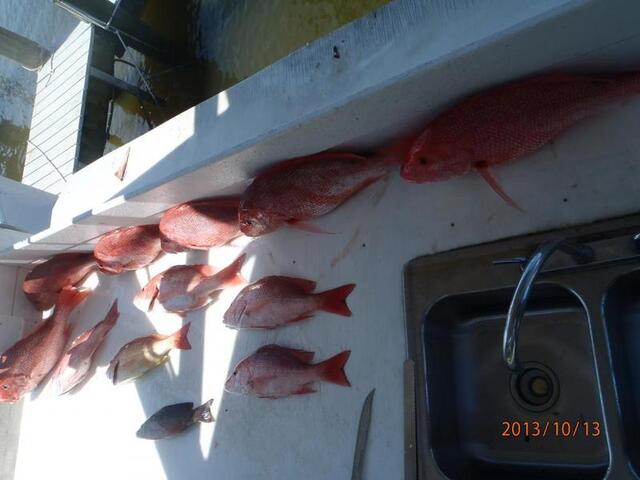 I got them cleaned up in no time and we wrapped it up for the weekend.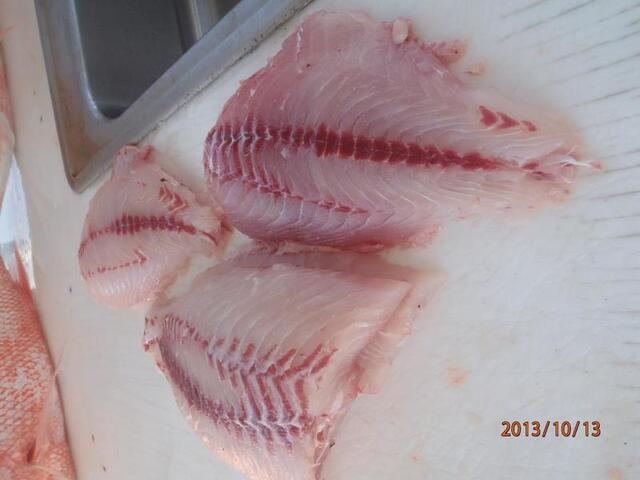 The bad karma only lasted from 5:00 am till 9:00 am. After that all went well.
Life is Good!
Fishing is not a matter of life or death. It's more important than that.
CAPT HOOP -- OUR FREEDOM