Discussion Starter
•
#1
•
The 3 day plan was 1 day tuna hunting, 1 day wahoo hunting, and 1 day bottom dunking. We stuck with the plan and headed out in search of the speed demons. Another late start but we were going in another area closer where the tuna searchers would not be. Almost to our first target I run across a shrimp boat. The water is dirty but there is good water in it's prop wash. It is pulling along a color change and small blackfin are popping around. We marked some and attempted to chunk up some but nothing happening. I even dropped an anteater jig on them with no results. I gave it a half hearted attempt and continue on. The plan was troll Russelures all day for wahoo so blackfin were not on the target.
At our first rig some marks but no takers. Our second rig is the beginning of another good day and also the high lite of the day. On our second run around the rig we get a knockdown on the redhead. Tony grabs it. Then a second knockdown. then the purple one gets hit. Matt grabs it. As I am clearing the pink one which in about 50 feet out in the prop wash it gets hit. I still had the boat in gear so this helped keep the fish separated. Mine is buttoned up well I was able to get it to the side of the boat. Everybody was hooked up so gaffing tit was an issue. As it sees the boat it charges forward ahead of the boat. This is a 50 pound class fish and is now taking line way ahead of the boat. I let it run out. Tony and Matt are playing crisscross with the lines. I was able to put my rod I had in the rod front rod holder and go back to assist them. My fish was way out there trying to pull the boat. I go back and take the boat out of gear. Now I can go to work Tony soon has his alongside and I stick it. He looks at me and smiles trying to give me a high five but I tell him to get the one in front. He did not know we still had the other one on. Matt's fish is the next to get gaffed. Once it is in the boat I have matt give me the bat. I have 2 toothy logs thrashing on a slippery deck and another soon to hopefully join it. Soon Tony finishes off the one I nailed and it is introduced to my bloody deck.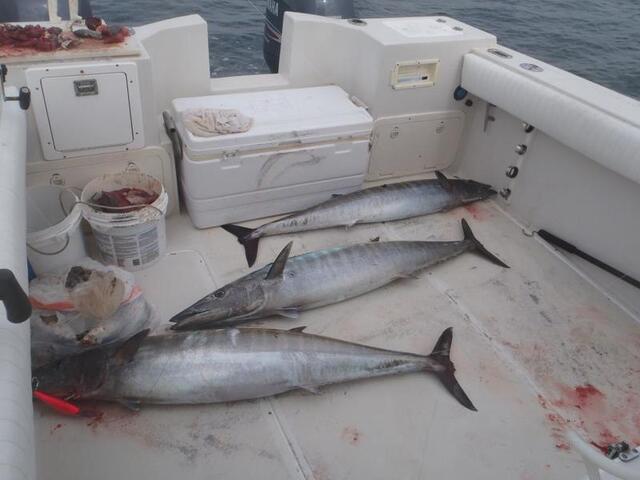 All this was on video. A hope to get it posted if he can size it and put it in posting form.
After this the rest of the day we just relaxed and trolled around pulling the Russelures. We picked away at some blackfin.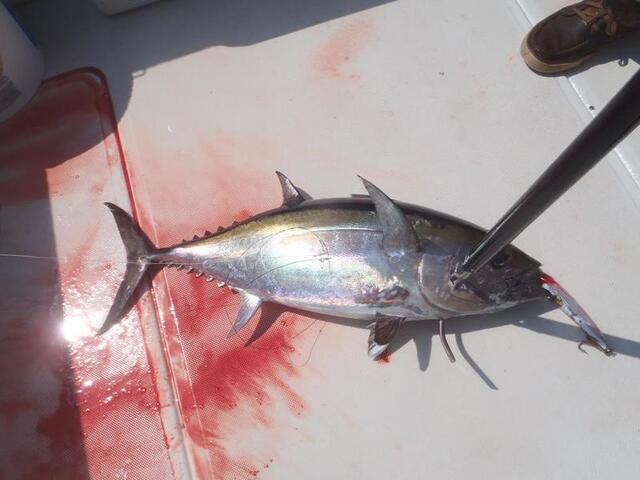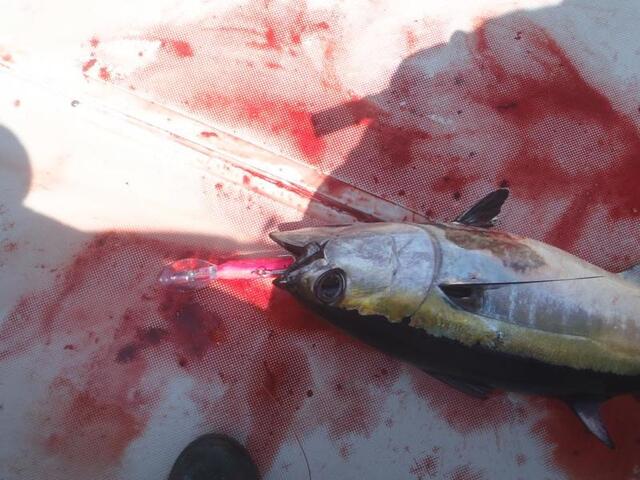 Some more wahoo.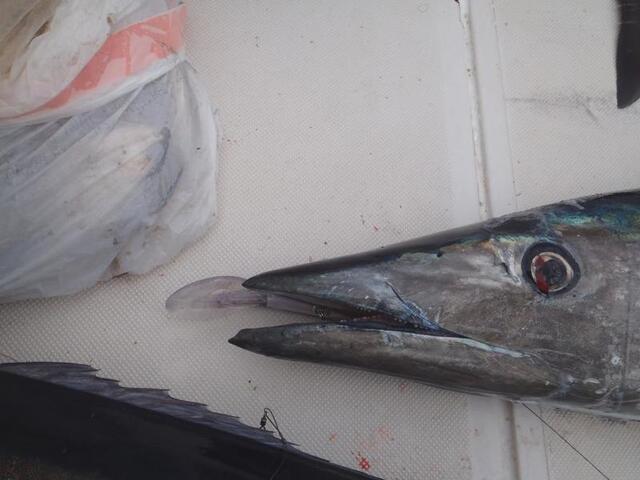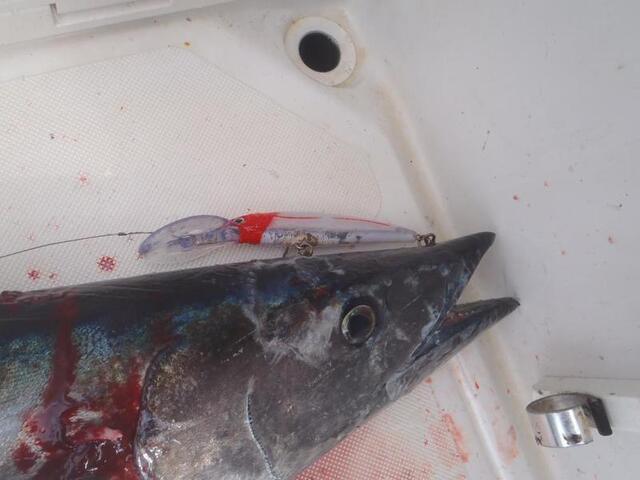 We even trolled up a small yellowfin.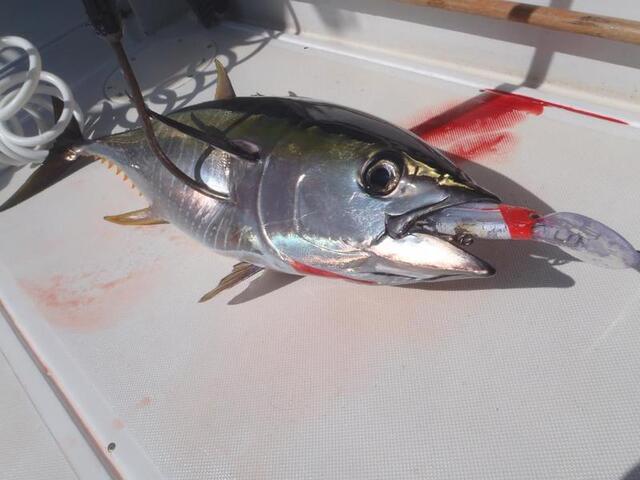 We ended up 5 of 8 on the wahoo bite. 2 good days in a row.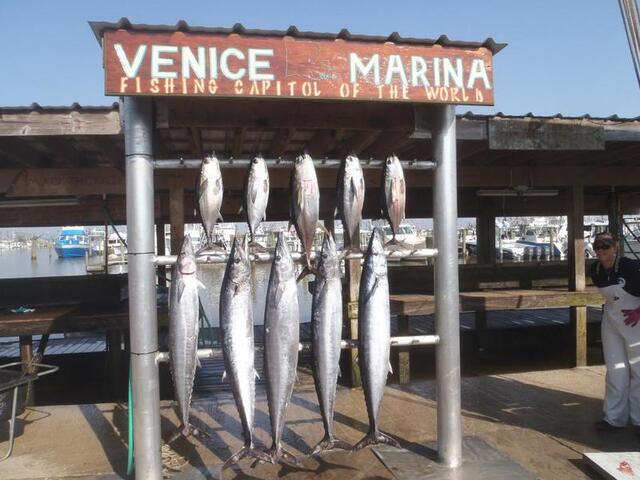 Life is Good!
Fishing is not a matter of life or death. It's more important than that.
CAPT HOOP -- OUR FREEDOM