Discussion Starter
·
#1
·
Not a long story to read on this one...We got to our stands Saturday morn before daylight and the skidders were already cranked up across the creek. We thought they might take the day off but oh well. Dad decided to go sit another spot down the road over looking a clear cut and it paid off. About 7:30 he saw horns step out about 250yds away. He dropped him in his tracks.He was just cruising through. We had to drag him about 375 yds to the truck...thank goodness for those deer carts. Made a hour long drag into a 20minjob. I don't think I could have got a monster truck to him. There were some deep skidder holes out there and it was MUUUUDDDYYYY!
8pt, 15" inside, 175lbs. Tines were short but he had really good mass all the way out to the tips.
Yea...my dad thinks camo is overated. JK he had a coverall suit on.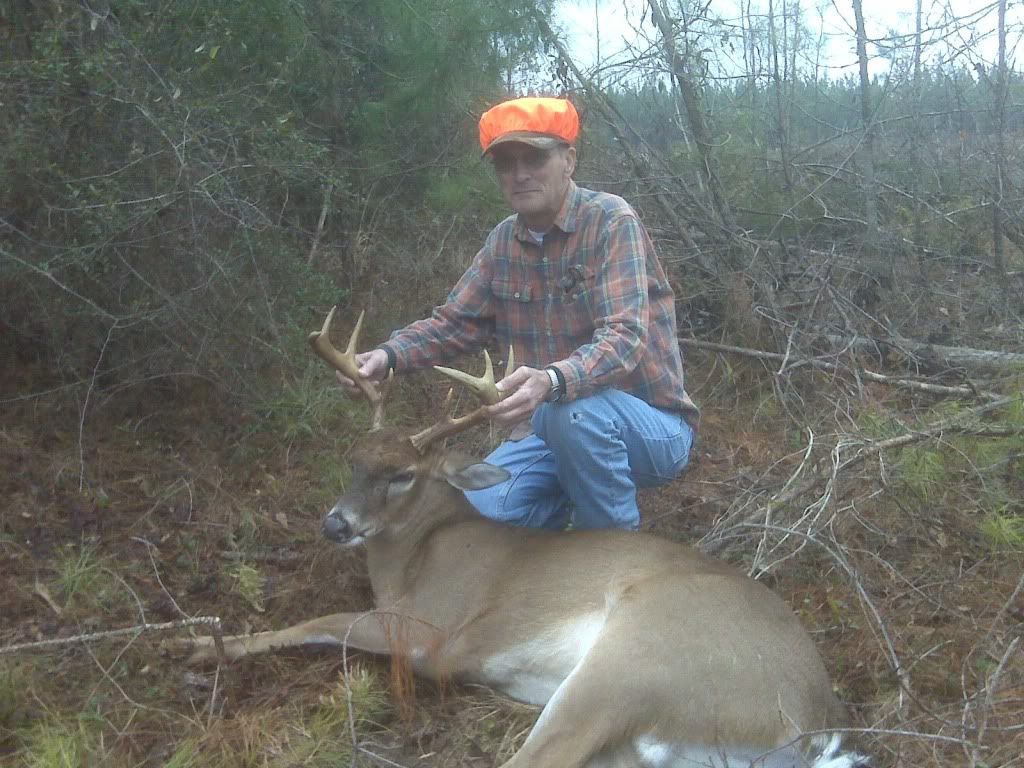 You think my 2 year old is pumped up about his granddaddy's deer? He was fired up.
Check out the holes he had in both sides of his horns. We've killed a bunch of deer with these holes in them. Not sure what causes it but it's pretty neat. I think it has to do something with their diet from what I've read. Missing or to much of something. Someone with a Vet degree may be able to explain.