Discussion Starter
•
#1
•
I had some guys from Texas with me today. They are members of 2 Cool A fishing site out of Texas. I was on their new to them 35 foot contender cuddy cabin or day cruiser. Our goal for today was a shake down cruise and maybe find a wahoo. Mike from Russelure had just sent me his pink color lure to try and this was the first day I got it wet. We got a late start due to some late pre fishing drinks last night. It happens!!!!!
We found some things that they will be fixing or replacing but that is a given with any used boat. On our first rig we watched another boat land a small tuna but we could not raise anything. The water was a dirty green but the water a few feet down was a lot cleaner as evidenced by out prop wash. The second one was the same. I moved to the third rig and we had our first knock down. There was no way this blackfin was getting away. Once again the red and white (red head) Russelure did the trick.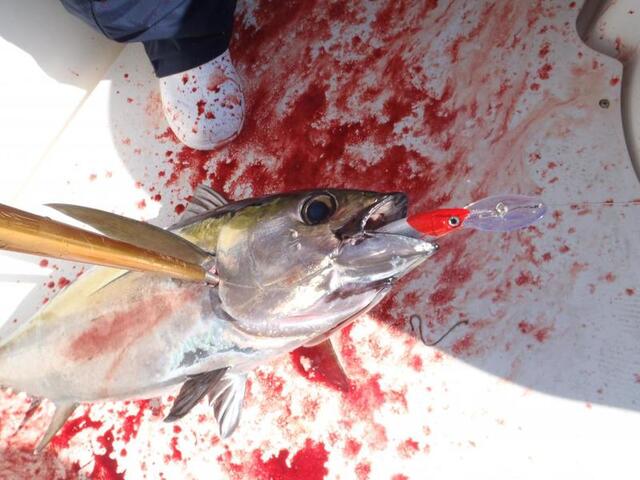 As we hooked up with this tuna the pink lure gets hit and there is no doubt we have a big wahoo on. It is running drag off the 50 wide reel as if I had it in free spool. We had a good fight on our hands but the line was coming back on the spool. The water was so dark that you could not see the fish until it was in gaff range. Just before about that point it tail walks on the water and flips it's head throwing the lure back at the boat. As it kind of falls sideways back into the water. I could see it's big eye staring right at me as if to say, NOT TODAY!
It did a number on the new lure.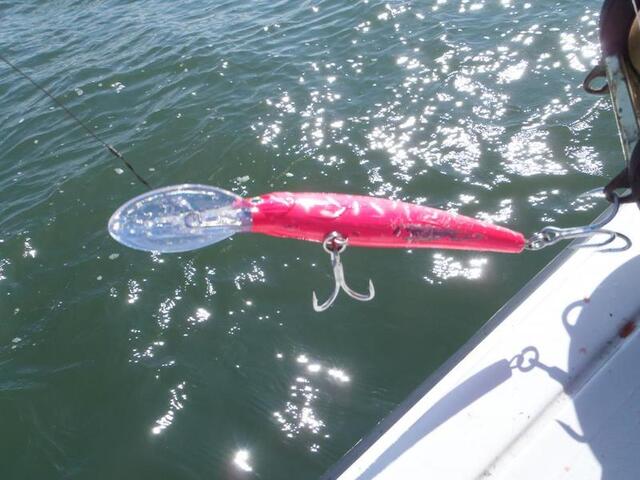 So far this year I have not landed a wahoo. This guy was a 60-70 pound class wahoo and it stared me down as it went back to fight another day.
We set up again and made another pass without anything. On the next pass I changed the speed of the troll and it paid off. There is no mistaking a wahoo strike and this time it was my turn to be the victor. Half way into the second month and I broke the ice. I guess the damage of the new lure did not make a difference.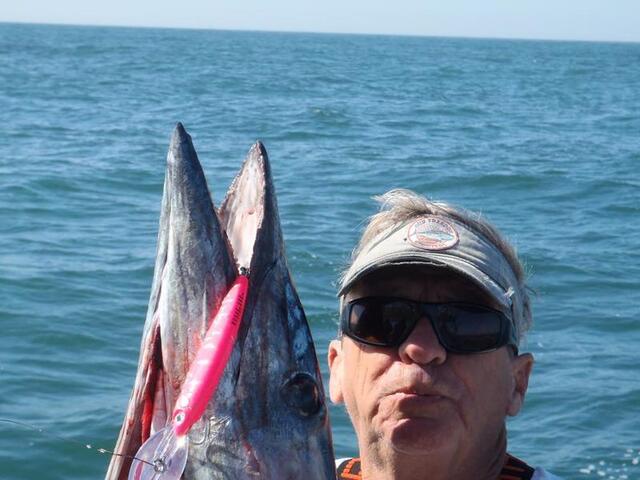 We put another hooter in the box but that was it for that rig.
I was listening to other boats giving depressing reports from rigs and areas I wanted to try next so I played the area for about an hour or so before we headed in. We jigged up a jack crevalle which made for a good fight and lost a what I believe was an amberjack during that time.
It was a short day on the water but everything we wanted to get accomplish was done. The boat ran good without any problems, we found what could be upgraded and what could be changed. But the most important thing we got Blood on it. We brought in 2 wahoo and 1 blackfin. The guys were very happy with everything.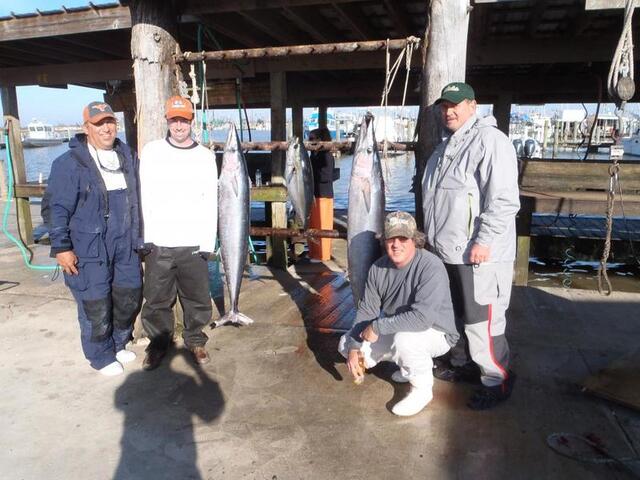 Life is Good!
Fishing is not a matter of life or death. It's more important than that.
CAPT HOOP -- OUR FREEDOM