·
Constitution Conservative
First day home from being gone on vacation, and I've still two days left to recuperate from my relaxation.
Whats a man to do who's been away from his smoker/grill for over a week?
FIRE IT UP!
Menu
Smoked Country Style Ribs, butt cuts
Honey Cinnamon Glazed Grilled Pineapple
Vegetable de jour (whatever the wife cooks)
Wash and dry ribs, cover with rub
Fire up smoker with Apple wood, temp 225'-240'
Smoke CSR's to an IT of 165'-180' depending on tenderness
Prep fresh whole pineapple
in a large (1gal) ziploc bag add the pineapple and,
1/2C honey
1.5t Cinnamon
1T lemon or Lime juice
2T melted Butter
Mix well to coat, turn frequently, marinate for 1-24hrs
Grill on high heat till you get some nice color
This recipe is for one large pineapple, it will make approx 6-8 servings.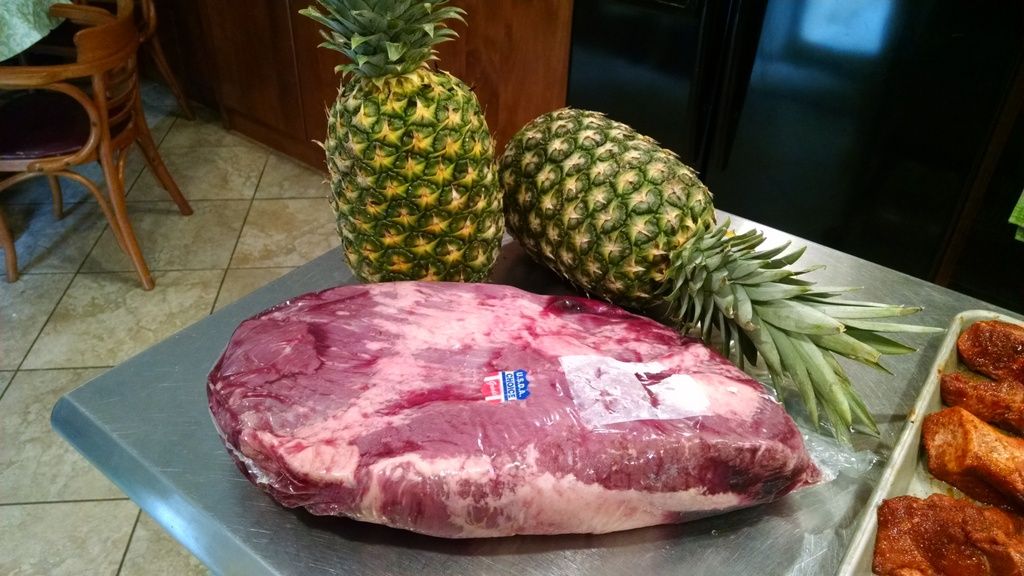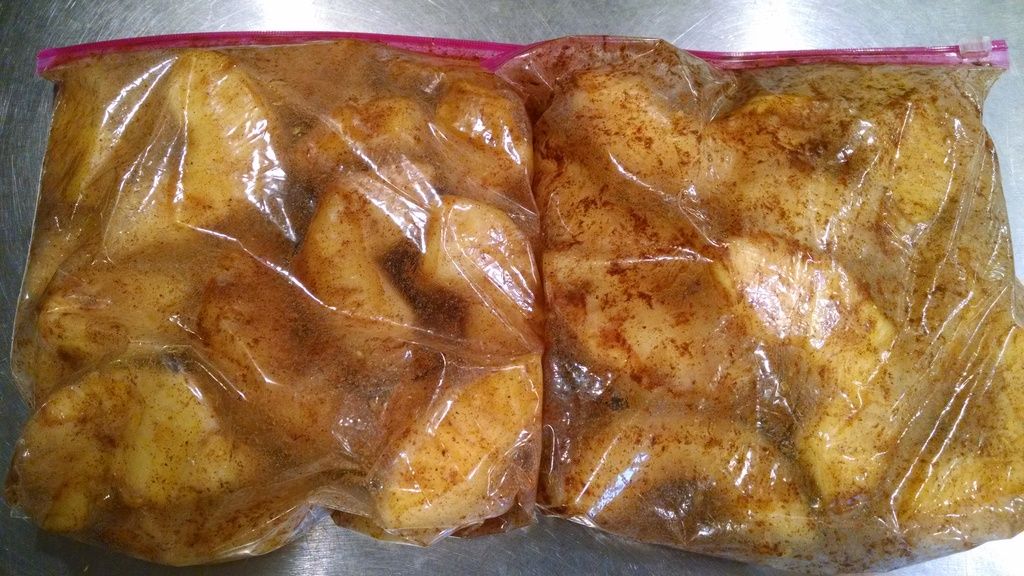 The Brisket is a 9.75lb Flat, it is going on the smoker at Midnight tonight.
Going to do a traditional Dalmatian rub, with just a touch of my regular homemade rub.
Here we go, coming right along.
I flipped and rearranged a few and then gave them a good coating of SBR.