Discussion Starter
•
#1
•
<SPAN class=postbody>Went to Destin on Wed night and stayed through Sun morning. I got super burned on Saturday, but before that I had some good and some bad fishing. Started out I wanted to get a pomp with the long rod on the beach, but learned when I got there that wouldn't be possible. Surf was big and winds were stiff when we arrived and it stayed that way till sat morning. Went to the jetties at destin pass on thu morning and saw this: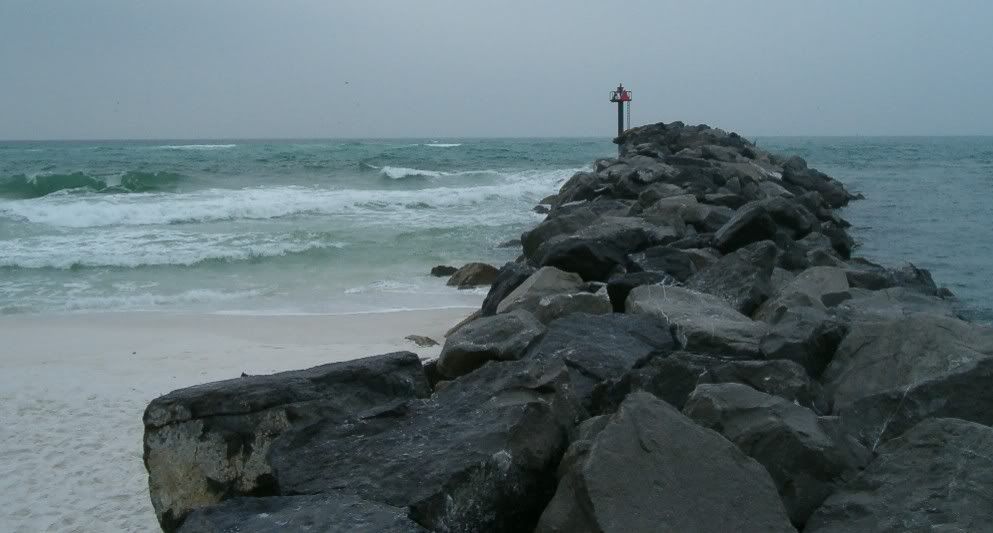 I was thinking I should have rented a surfboard instead of trying to fish. Also, the winds were pretty stiff from behind me while casting, so I mangled one of my new poppers, and lost a couple other flies hitting the rocks thanks to the wind. Left there after about an hour and a half and went to a place called calhoun park just north of the pass bridge. Waded there a bit, but 90% of the grass was out a little deeper than I felt comfortable going, so i had no luck...rats.
Friday morning was a new day. I drove back across the toll bridge to go up to niceville and borrow the dinghy off my dad's sailboat. on the way there i saw a turn to a park just to the left so i took it, pulled out my trusty hotspot map of choc bay, and saw that there was a good bit of grass around in 2-5 feet of water. only problem with that day was the weather. it prevented me from taking a pic of the biggest speck trout i've ever caught. i never got a bite on my red-head popper flies, but caught 5 trout (3 keeper sized) and 2 ladyfish on a red-headed mirrolure top dog jr. The big boy was about 3.5lbs and was a bit longer than my forearm with fingers extended. I was about 300 yards from the truck when I cuaght it so i didn't want to keep it out of the water long enough to head back and get the camera. To prove I had a good reason not to take the camera, I took these when I was done, it was a pretty impressive front and made for some great pics: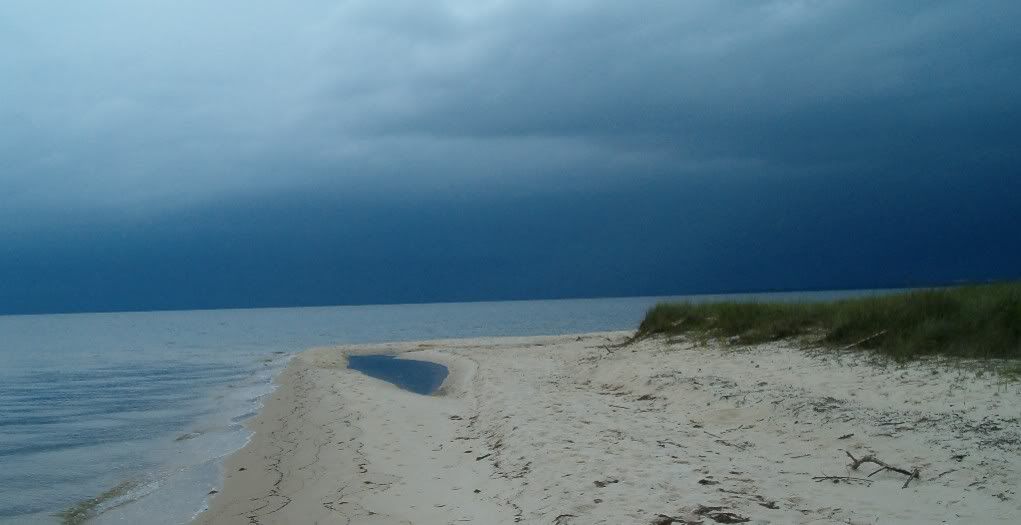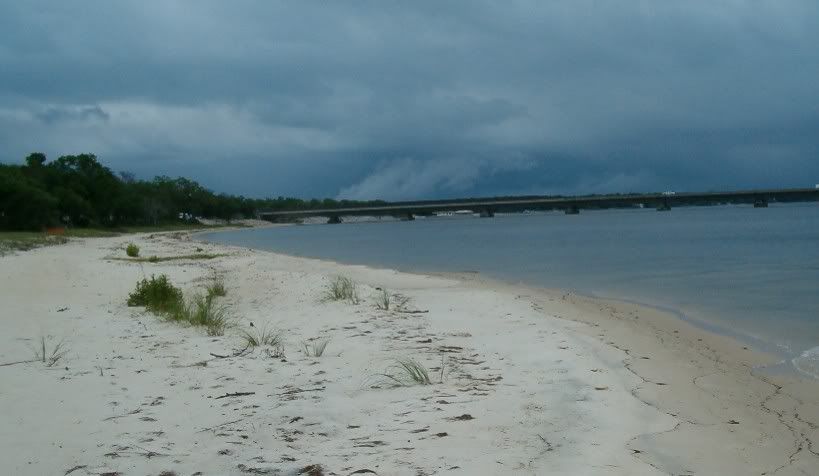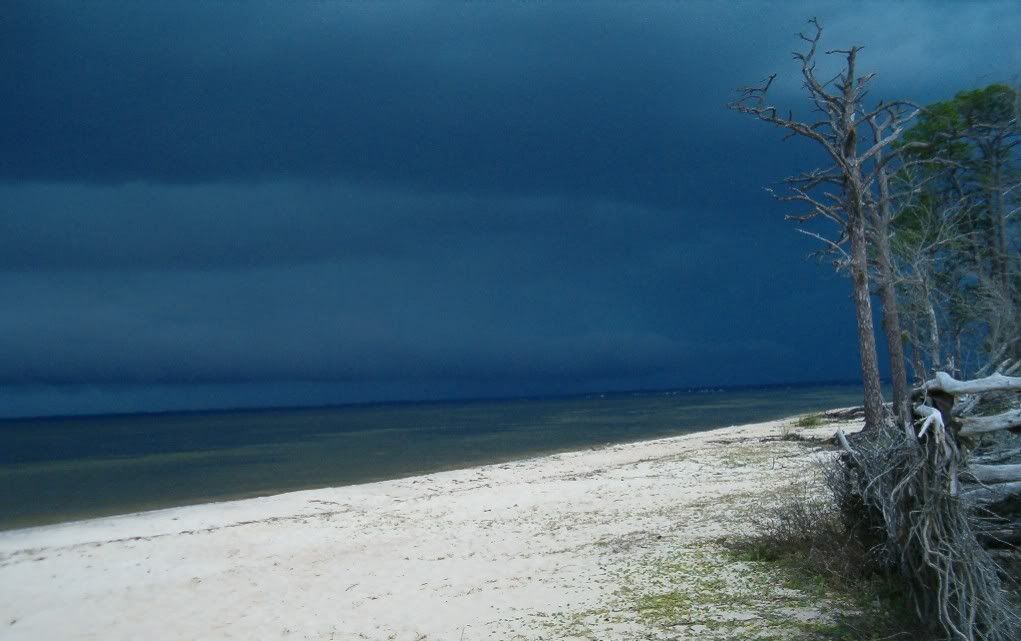 Figured I'd go back to the same spot sat morning, and got skunked. Weather was much prettier though: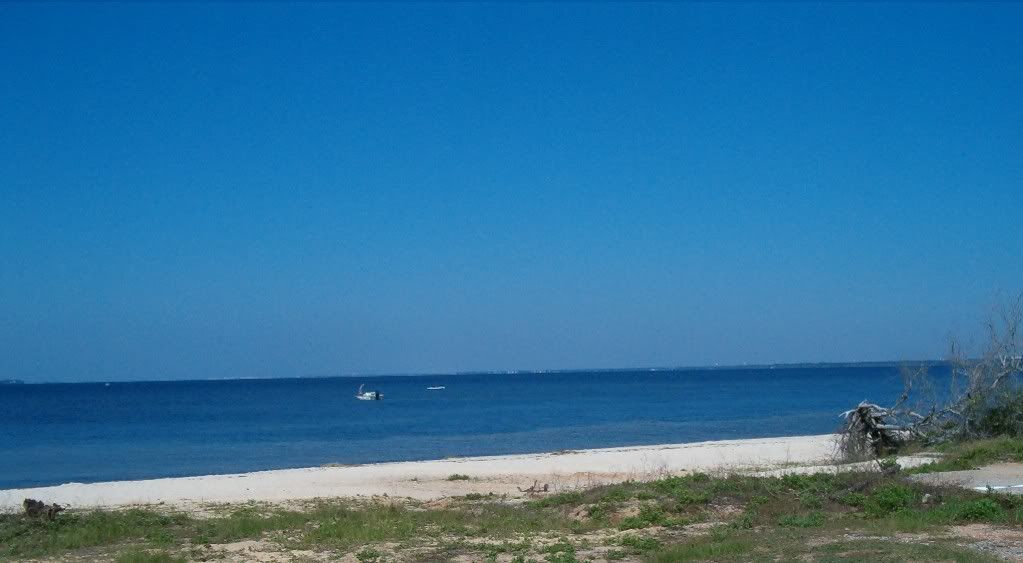 <SPAN class=postbody>all in all a satisfying trip...except for the burn, ouch.