Discussion Starter
•
#1
•
I have been doing a lot of inshore fishing due to the weather. Things have gotten better and I had a chance to get offshore. I deck handed for Mike of R J hunting and fishing. Yesterday we got a late start and although a bit late in the season the customer wanted to chase wahoo. This was a time consuming wrong move. We headed for the tuna grounds and also lost tine looking for bait which was not to be found. When we finally got to the tuna grounds the bite was all but over. It was a hard pick the rest of the day.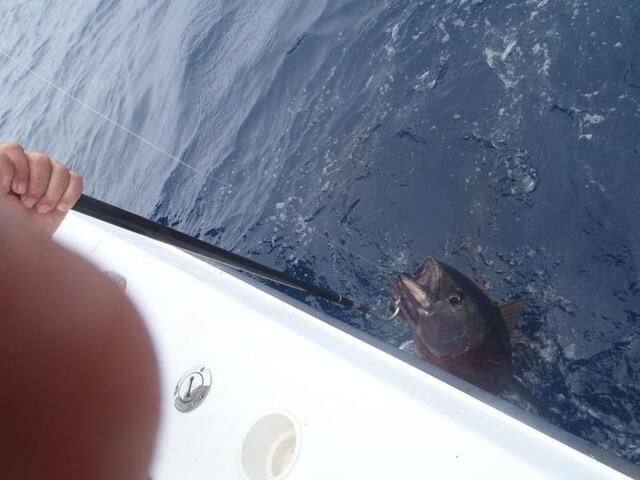 We did manage 1 yellowfin on a chunk and 5 blackfin on Anteater jigs.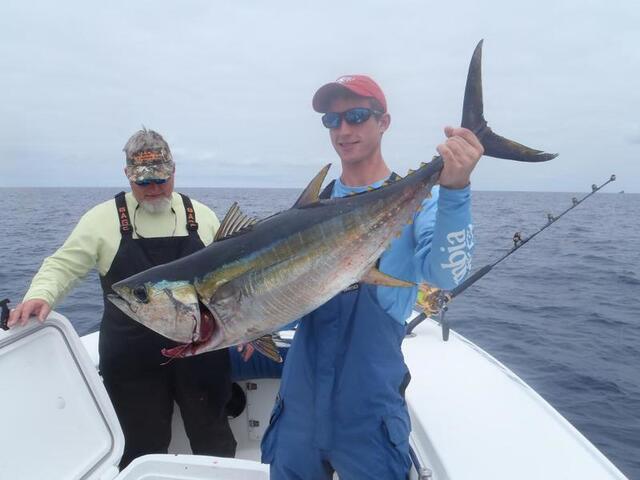 Today was going to be different. The plan was to go straight there and the plan got altered as we headed out. The water looked good so we set out trolling lines and made a wrap of a rig before attempting to get bait which is not happening. We found some birds on a big weed area but no bait. There was a school of mahi about 2 feet long but they were not interested in anything we offered them. More delays and nothing to show for it. When we got there nobody was there. We marked good fish and hooked up on the first drift.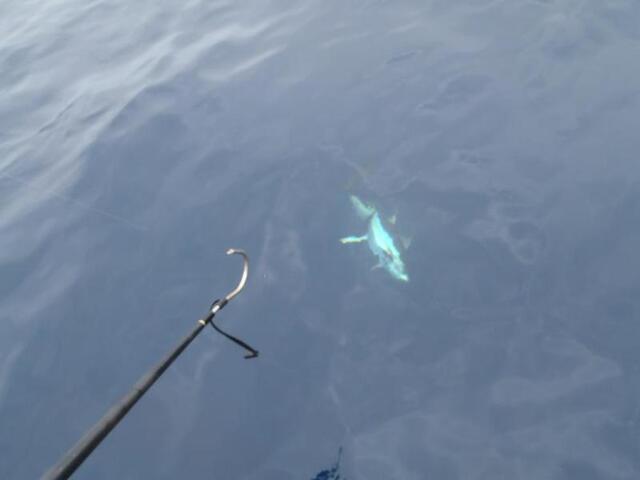 This is a good start and on the second drift we hook up again. This one gets off after a brief fight. At least we got one in the box.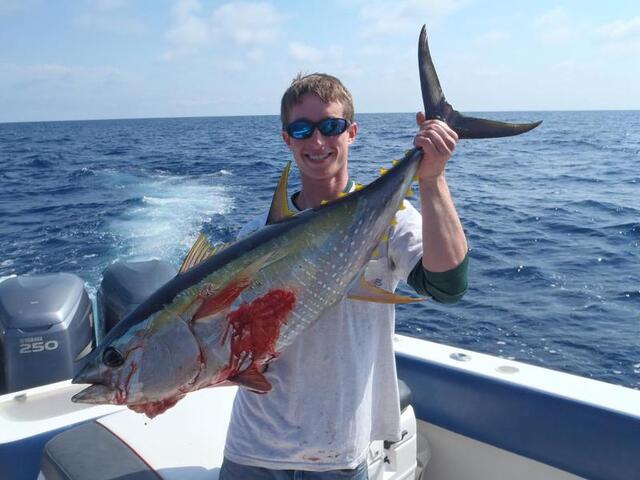 The fish were there again and the bite seemed better. Our landing record today was not looking good though. We lost several due to various reasons and some just came unbuttoned. We did jig up a few more blackfin on the anteater jigs which barely kept us in bait. At least we had some action today.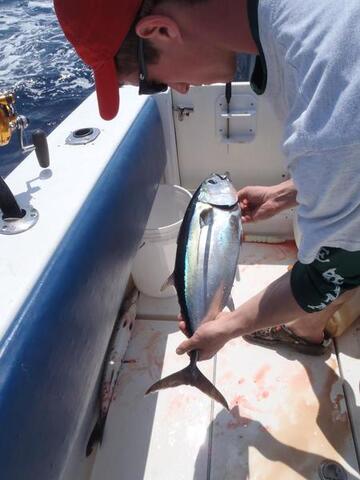 When things fell of we went to another nearby rig. We were not marking much there so we headed back to our original rig. This was a move that paid off. Shortly upon our return the fish are still there. They are not bunched up but good sized fish. I was hoping for just one of them to get stupid and take our bait. On our second drift this time we get a screamer that is definitely a very respectable tuna. It put up a good fight but was soon at the gaff.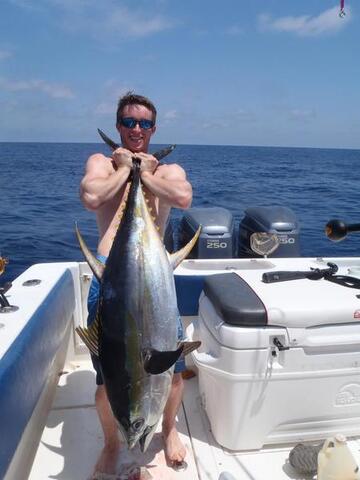 Unfortunately that would be it for us. On the way in the customers decided to stay overnight and go again tomorrow. This will be their third day straight with us.
Life is Good!
Fishing is not a matter of life or death. It's more important than that.
CAPT HOOP -- OUR FREEDOM