·
Constitution Conservative
10+ large cabbage leaves, 2 lrg heads cored
2# Ground beef, browned
2 cups diced onion
1 cup diced Red Bell pepper
1 heaping tsp minced garlic
2 heaping Tbsp Sun Dried Tomato in oil, minced
1.5 cup Rice, cooked
2 lrg Eggs, beaten
EVOO
Salt, Paprika, Garlic Herb mix
Toothpicks or cotton twine
1 24oz Classico Tomato/Basil sauce
3/4 stick Butter
1 tsp Italian Herbs mix, 1tsp Paprika
3 cups water
Use very hot water to soak & loosen the cabbage leaves, cool in cold water, shake of excess and set aside.
Keep leaves whole, shave the thick part of the vein flat along it's length to allow it to roll. Don't remove vein it makes it a PITA to roll.
Brown beef
Saute veggies & garlic
Add veggies, EVOO and spices to beef, mix well over medium heat.
Remove from heat, let cool.
Add rice and egg, mix well again, set aside.
Melt butter, add sauce, spices and water, simmer on low.
The sauce needs to be thin as to simmer the rolls, or it will thicken too much during cooking.
Place a generous amount of filling at base of leaf, roll forward half way, fold in sides and finish rolling, secure with toothpick or tie with twine.
Coat bottom of baking dish with sauce and fill with rolls.
Pour remaining sauce over top of rolls, tightly cover with foil.
Bake at 400' till cabbage is soft/tender to a fork.
Cooking time .75hr - 1.25hr, depends on thickness of leaves and whether you like them al dente or soft.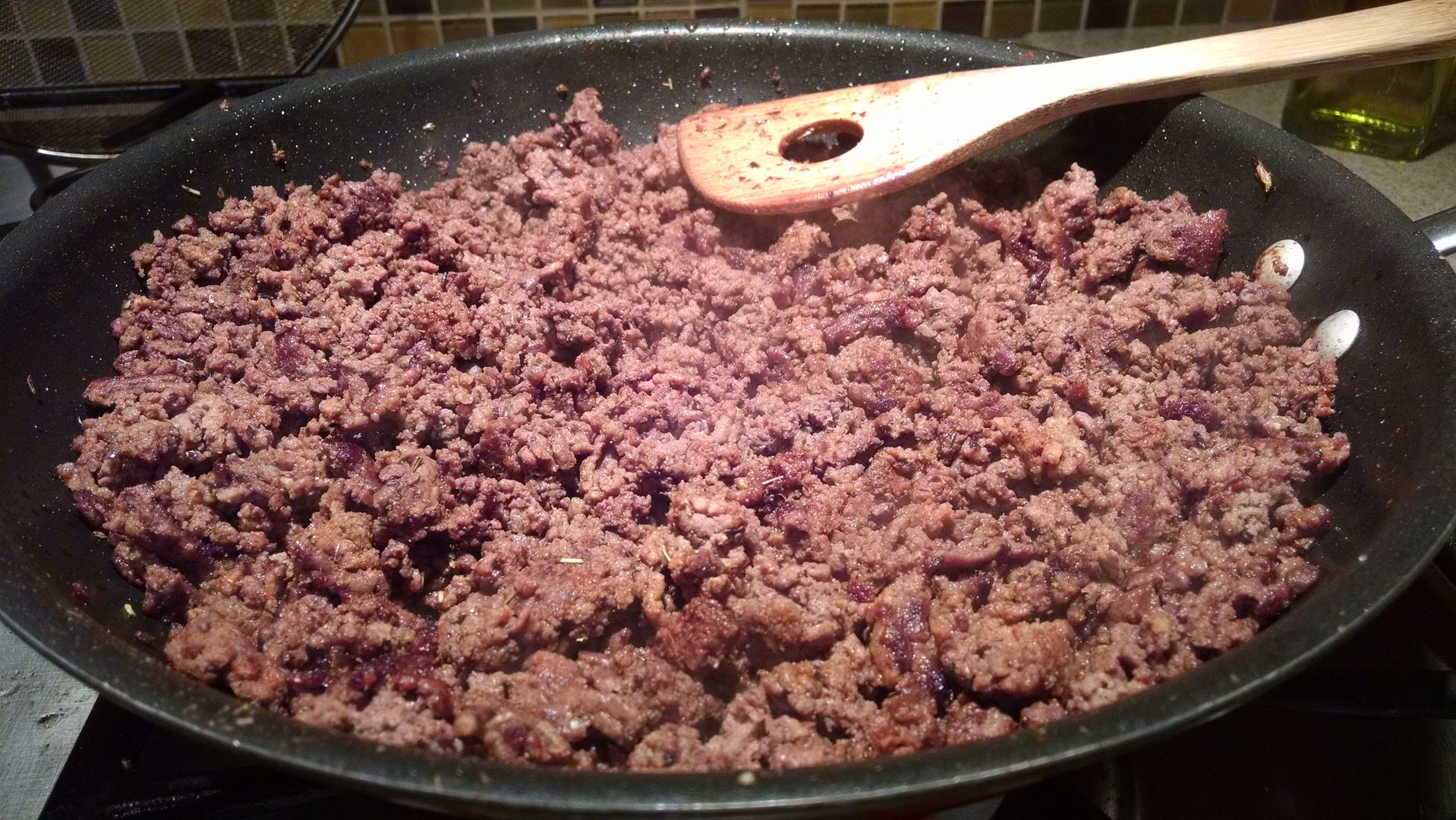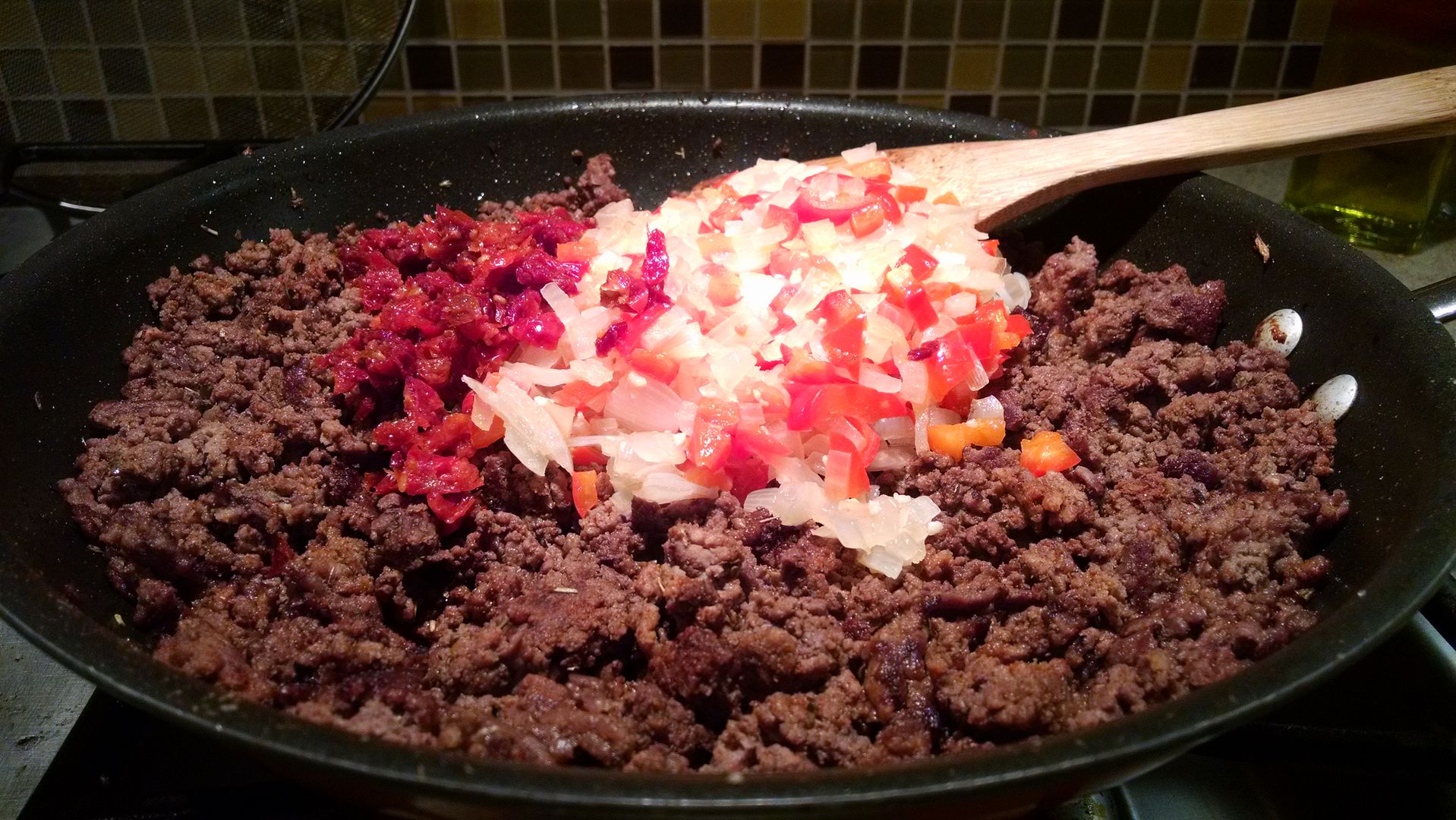 Money Shot