·
Constitution Conservative
Discussion Starter
•
#1
•
9.5# Pork Shoulder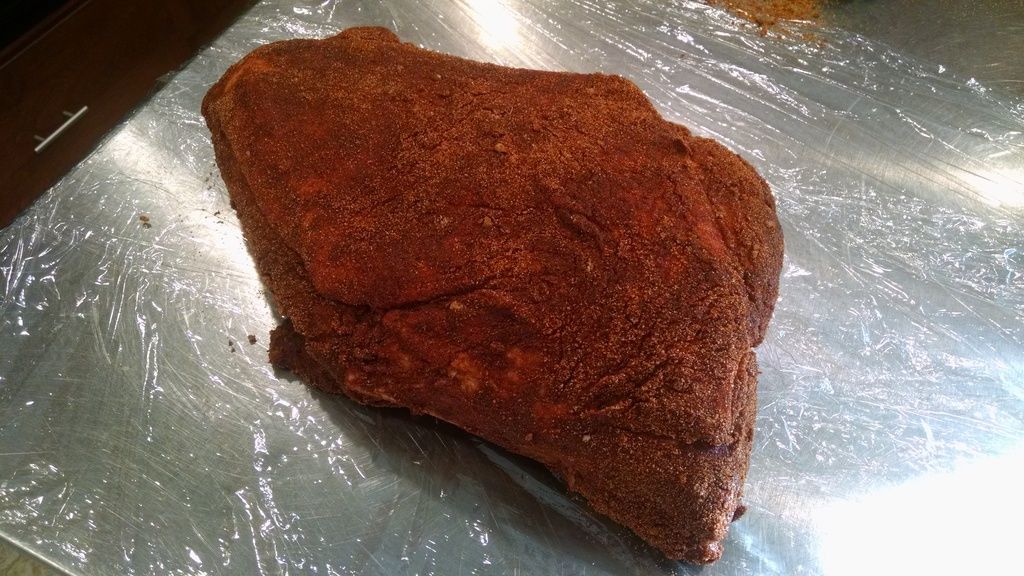 Rub
1 cup brown sugar
1 cup paprika
1/2 cup seasoned salt
1/4 cup cajun spice
2 tbs garlic powder, onion powder
1 tbs cumin, cayenne
Wash shoulder and pat dry.
Massage some rub into all the crevices and then slather in mustard.
Generously apply more rub and wrap tightly in plastic wrap.
Refrigerate for 2-12 hrs.
Bring to room temp before putting on a 200-250' smoker.
Close the lid and don't lift it up for at least 10 hrs.
10hrs later check internal temp and finish.
Cooking time approx 1-1.25 hours per pound depending on temp.