Discussion Starter
•
#1
•
After a great day targeting red snapper and a banner day with bull reds I had a trip on the Deal Maker, a 33 hydra sport, for tuna. We met about 6:00 and after getting loaded up we headed for the shrimp boat boat show. We lucked out and found one with yellowfin on and by 8:30 we had 2 yellowfin in the boat about 50 pound class.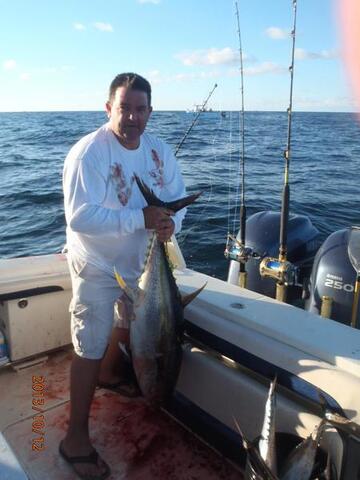 Some where between then and 9:00 the yellowfin bite eased off all around and we got into the blackfin along with the bonito. At one time we were fishing right next to my friend Glen who was with me 2 days ago.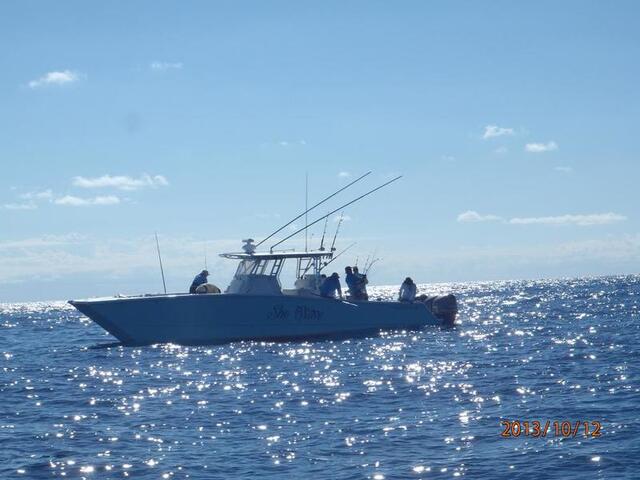 I was so busy taking care of the deck that I did not have time to get any onboard photos. We had to come in because we had low ice issues. We did take a quick stop for some red snapper. They were not the monsters of a few days ago but we limited out very quickly.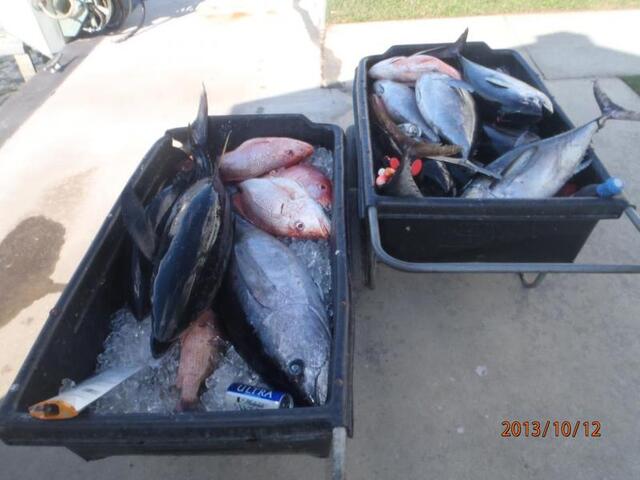 We added ice on the fish while we fueled up then unloaded them into 2 carts for the treck across the parking lot for the hanging and photos.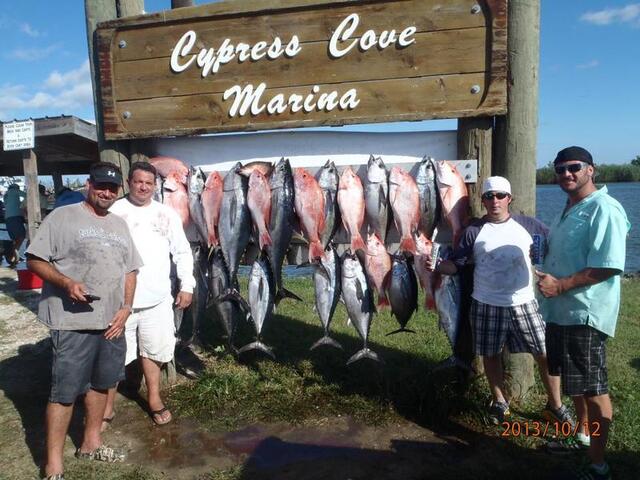 Not a bad day again. 2 yellows, 14 blackfin, a limit of red snapper, and a mangrove snapper.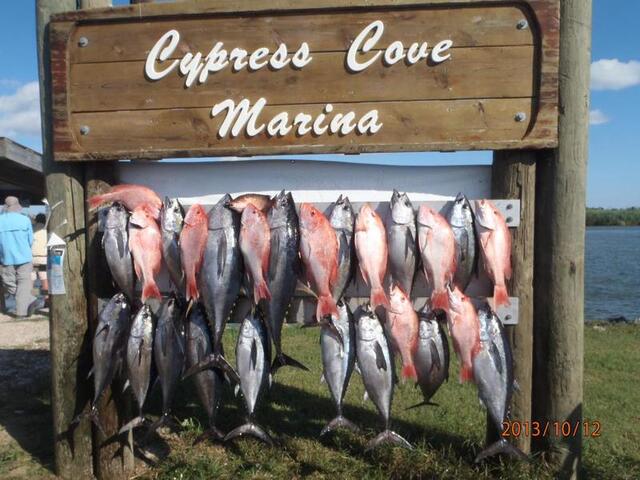 I am running on the same boat tomorrow for red snapper and amberjack. Hope I can make my good luck streak keep running.
Life is Good!
Fishing is not a matter of life or death. It's more important than that.
CAPT HOOP -- OUR FREEDOM