Discussion Starter
·
#1
·
Finally everthing came together with the weather and our work schedule so off it was out of Dauphin Island on the Grady White. Got to BGH at 615 or so just before is broke daylight, a little chilly but slick calm and a great forecast had our hopes up.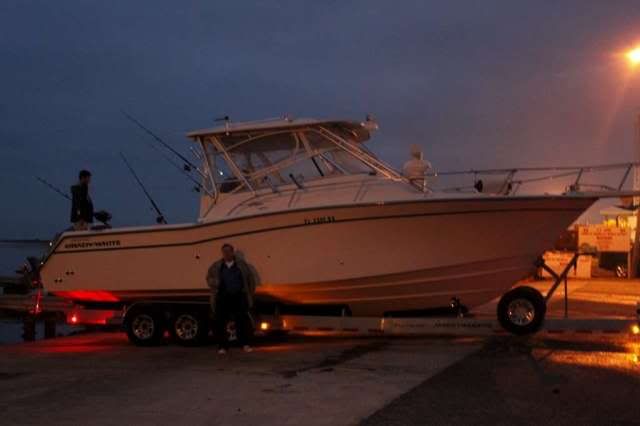 Headed due south about 50-60 miles to some rocks in hope of finding some nice grouper and aj's. First spot showed lots of fish but we managed only a couple of short aj's. Off to the next spot. Fish turned on for us and we caought about 15 or so aj's one of which went 40 lbs and another one about 22 lbs. Final tally 2 aj's and one ncie gag. Catch of the day was this nice 30 lb gag on a diamond jig 3 ft off the bottom in about 285 ft of water. Put up a pretty good fight till we put her on the deck.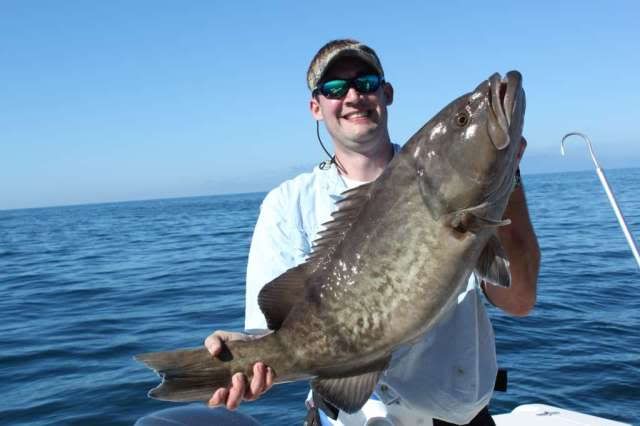 Later on in the day we finally found some of the snapper and caught and released 15 or so trying to catch more grouper. Were pulling them in left and right from 300 ft+. Vented all of them and they went back down to the depths no worse for wear.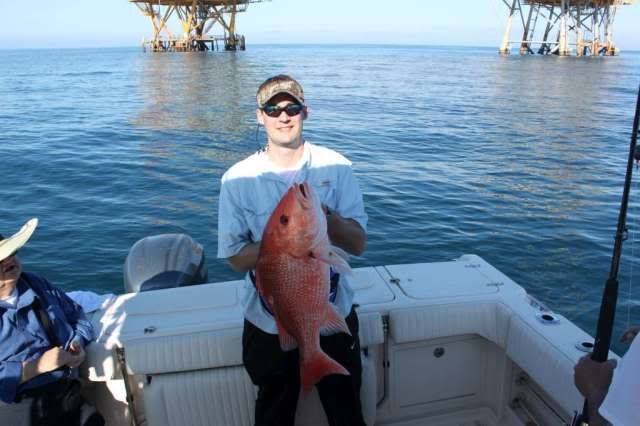 Here is a pic of 40 lb aj with some jewelry in his mouth (3 circle hooks and leftover leader from some unlucky fisherman). All in all not as many keepers as we had hoped but a beautiful january day none the less.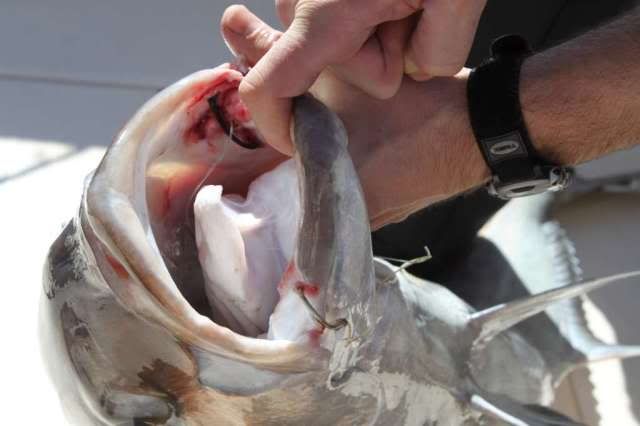 Final shot of the "Lake of Mexico" ~55 miles out