Discussion Starter
•
#1
•
I ran inshore trips a lot and we had to run from storms or wait at the dock before going out. The results have been good but fishing has been on the tough side. A lot of the inshore bite has been late day.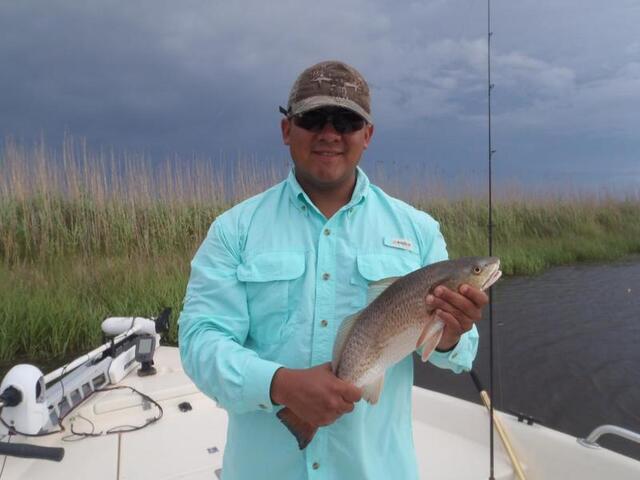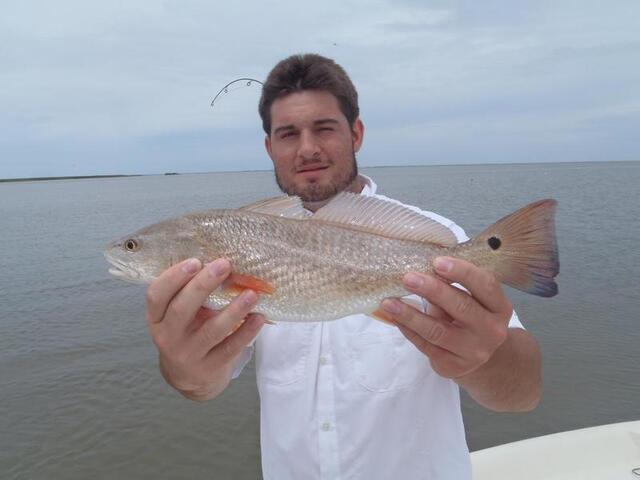 I enjoy running into a school of trout. I had a customer last week that took a while before he got into the feel of a trout bite. That little twitch of a trout bite was something he was not used to and was waiting for something stronger. He missed several before he finally got into the act.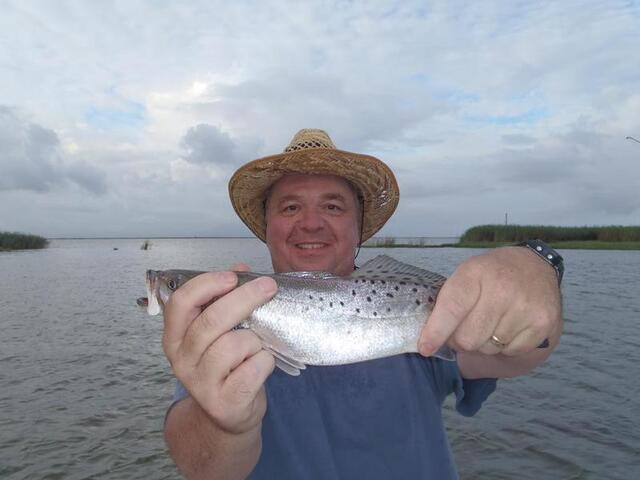 On almost every inshore trip we manage 2 or 3 flounder.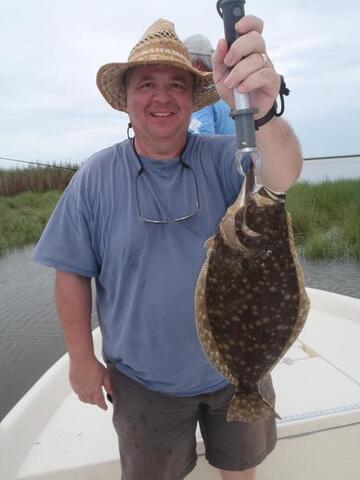 Last Tuesday I switched my offshore trip till Wednesday for better weather. This gave me a chance to deck for Mike of R&J guide service. We hit a rig and found some tuna. Although a lot of fish the bite was slow. Our second drift gave us a good fish.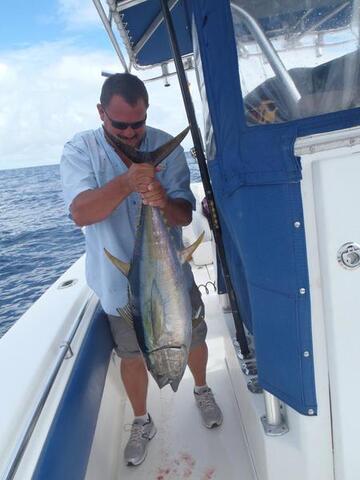 We weeded through a Hammerhead and some black tipped sharks before we nailed another. The seas were swelled from all the winds we had all week and 2 of the 4 got sick. After that the bite ended. A few more drifts and they wanted land.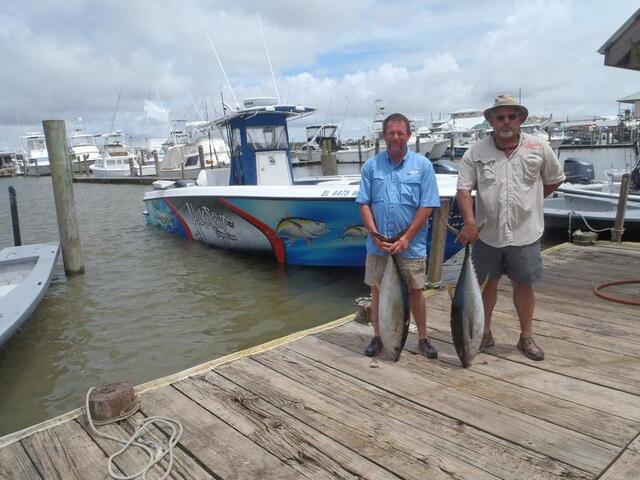 The next day I took my customers out to the same place looking for just 1 or 2 tuna. They did not want to keep a lot of meat just the thrill of landing "SOMETHING BIG". I started out with some ghosts on my boat that I have already addressed and will have fixed today. That almost kept me from running out to the tuna but I got things under control and ran. Once there the tuna were not as thick as the day before and with 5 of us fishing it nobody was landing anything. A weed line was nearby and a few chick dolphin hit the deck on some of the boats but we did not attempt to kill any of them.
We stopped at one rig for red snapper but the boat there was into fish that were smaller than I wanted and the drift was 3 mph. Too much current. I ran to another area all together and quickly put 4 12-15 pounders in the boat.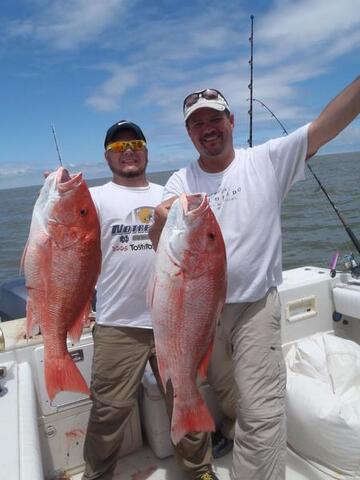 I love it when I have customers that never caught anything bigger than a bass or catfish and suddenly get beat by a 12 pound red snapper. They have no idea how hard a fish that size can fight. After we had our 4 fish we headed in but made a quick stop at another rig just to see if any mangrove were home. In about a half hour we found some that wanted to commit suicide.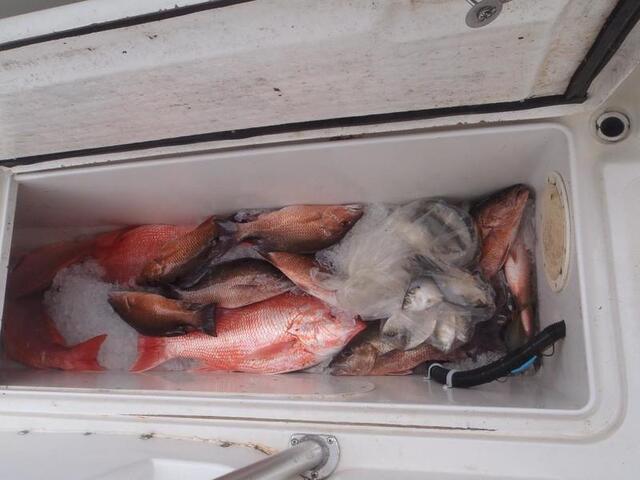 We ended up with a respectable box for the day and if we did not run for the tuna we would have limited out on the mangroves as well. Instead of cleaning at the dock we went back to my place and took care of the job. I have a pretty good cleaning station that my neighbor built for me.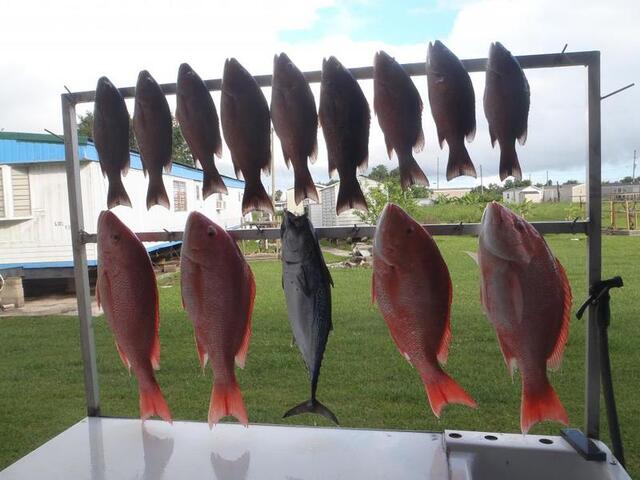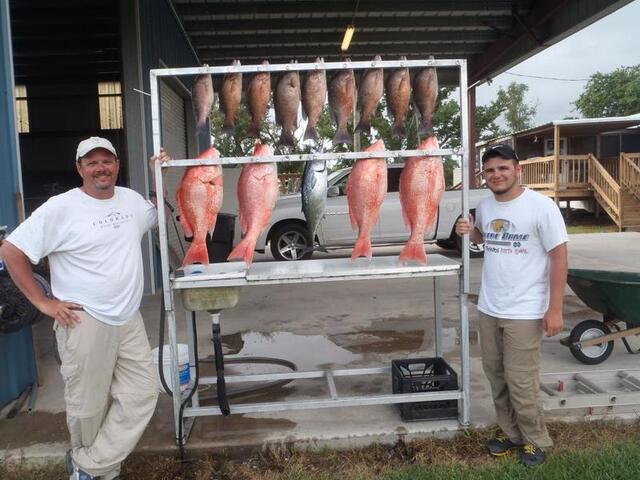 Life is Good!
Fishing is not a matter of life or death. It's more important than that.
CAPT HOOP -- OUR FREEDOM