Discussion Starter
•
#1
•
Did a last minute late day trip inshore. We got there late and had to look hard to find some.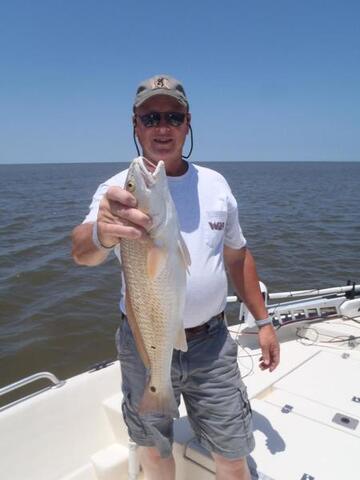 We managed to find enough to make a quick trip out of things. We had a chance to do battle with some big ones on the flats and even some sharks that cut through our leaders during the fights.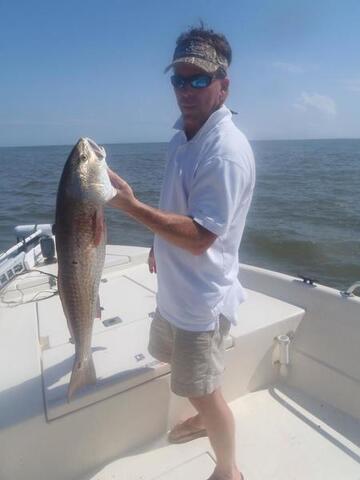 I was not able to take a bunch of pictures because the guys just wanted to fish. We fished hard and had a good day overall.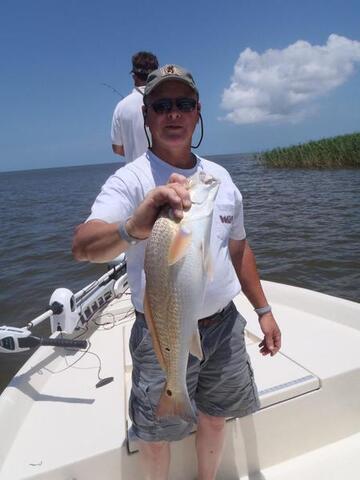 I did an offshore and had no problem getting bait. I made my first run to a floater 35 miles south. One boat that got there before me had a yellowfin on as I approached. About 6 boats are there but some are already looking to go farther due to the slow bite. We were not marking much but with good bait and a few marks we stuck it out. One of the baits gets hit and we have a tuna on. After a short fight we have a very fat blackfin in the box. It is a start!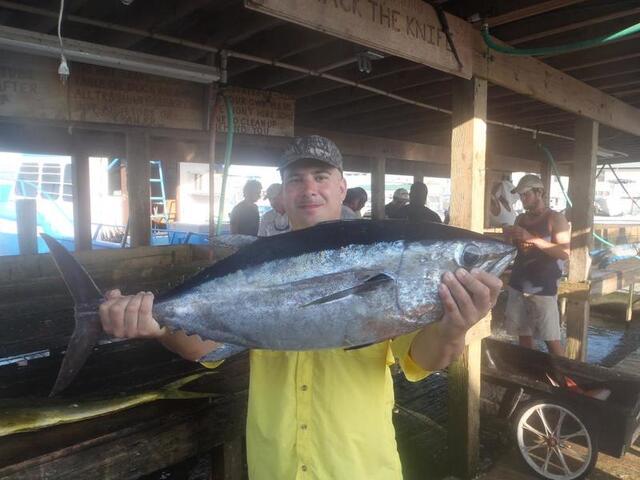 Our next bite gets a barracuda. A wasted bait for sure. I was thinking about chunking but me plans were squelched when I watched a shark grab my live bait. I had already given this place over an hour so I cried uncle and moved further south. My second stop was a bust. At the third place, I am now over 65 miles out, We are marking some. There are too many weeds to live bait so we start chunking. On the second drift a mahi takes our bait but throws the hook. It is in our chum slick but avoiding the other hook baits. I quickly grab a live bait and toss it in. The mahi turns and inhales the live bait. I free spool the line to make sure the bait gets in the fishes gut. Once I lock in the fight is on. He did the jumps and runs around the boat to put a bright spot in our very slow day. I made 3 attempts to gaff this wiry guy. You can see the scratches on it's side.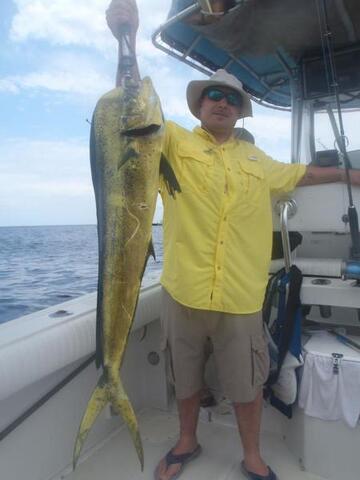 About this time the weather takes a turn for the worse. My weather system on the boat showed some lightning in this system. The winds were building and we saw a waterspout on the left side of this cloud.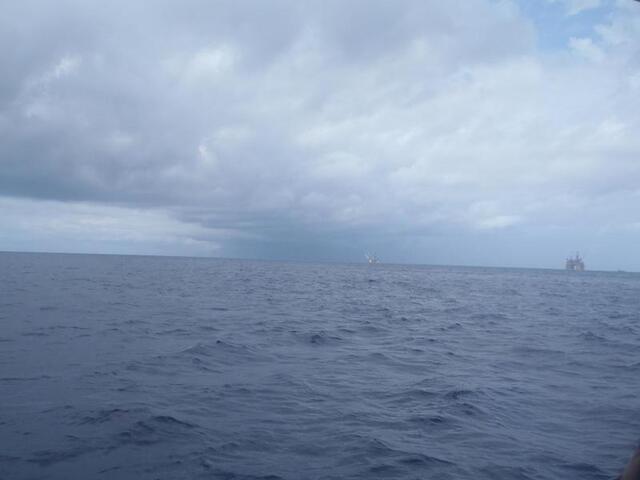 If it was earlier I would have made a move closer in to still try for tuna but it was already 3ish. It was time to cut our losses and head to for the barn. This was a good choice because by the time I made the pass the winds were 10-15 and a good chop on the water. A dock shot of the bright spot of the day.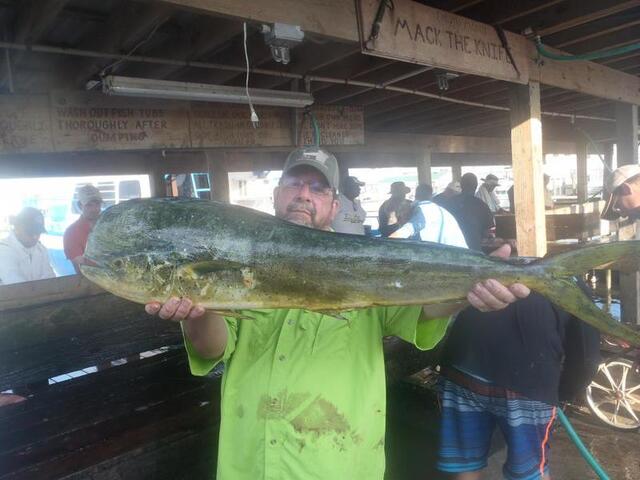 Life is Good!
Fishing is not a matter of life or death. It's more important than that.
CAPT HOOP -- OUR FREEDOM