Discussion Starter
·
#1
·
Where should i start...i had the day off today, and god, was i ever bored this morning... no surf:banghead all the fishing buddies are at work or school:banghead so i figured i'd go try one of the honey holes for some redfish and trout... FIRST STOP Gulf Breeze Bait & Tackle!.... got there, and was informed that they had a Christmas Sale going on... 25% off everything in the store except bait!... needless to say, i walked out with way more than i was planning on... (nothing wrong with that!:letsdrink)... Second Stop... (secret) honey hole... i make my way down and notice that the tide is ripping out of the canal... first cast.... WHAM!, as soon as it hits the bottom!... nice little 14-15" Trout... take a little photo op. and toss 'em back...
second cast.... WHAM!... as soon as it hit's the bottom (AGAIN!) nice little redfish!...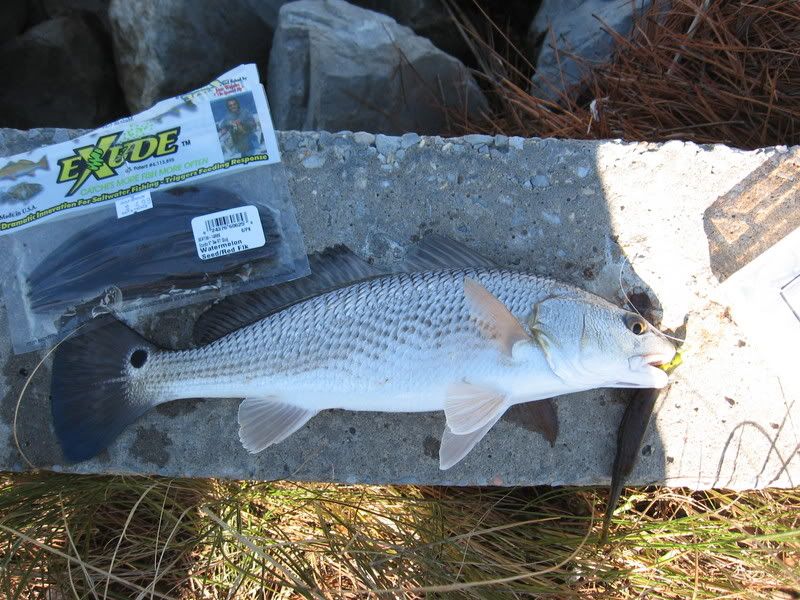 this continues for about 20 more minutes, until i lost all my jigheads (only brought 3 spares:banghead)... small fish, i know.... but on 4# test!, a BLAST!
enjoy:letsdrink