Hey everyone,
First time poster, long time forum stalker here. I've kayak fished in Pensacola for years now, but had to get out of it a bit while I'm away at college. However, I'm on summer vacation at the moment and I'm kayak fishing every chance I get.
I recently took a trip down to Port St. Joe and on top of fishing inshore for trout and reds, I took the yak out into the Gulf for Spanish and King. I failed to catch any kings, but to my shock, hooked and landed a 100+lb tarpon from the kayak.
It was an awesome fight (and ride) and turned out to be the highlight of my trip.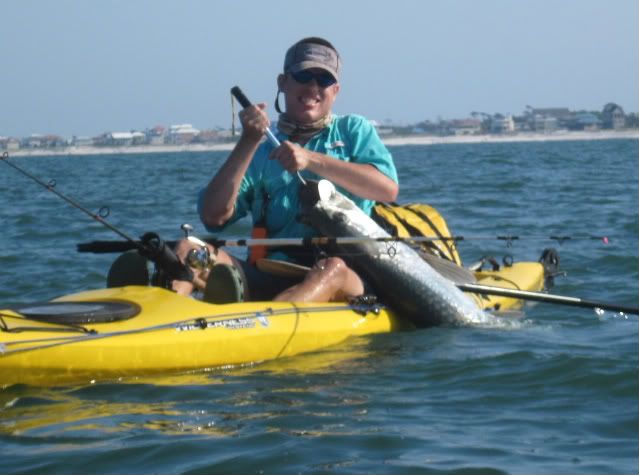 For more pictures and the full story, check out my blog
here
. Thanks for reading! Till next time,
Fish on.
-Kingfish-